Slipknot's Corey Taylor May Have Said Rude Things To His Son About Joey Jordison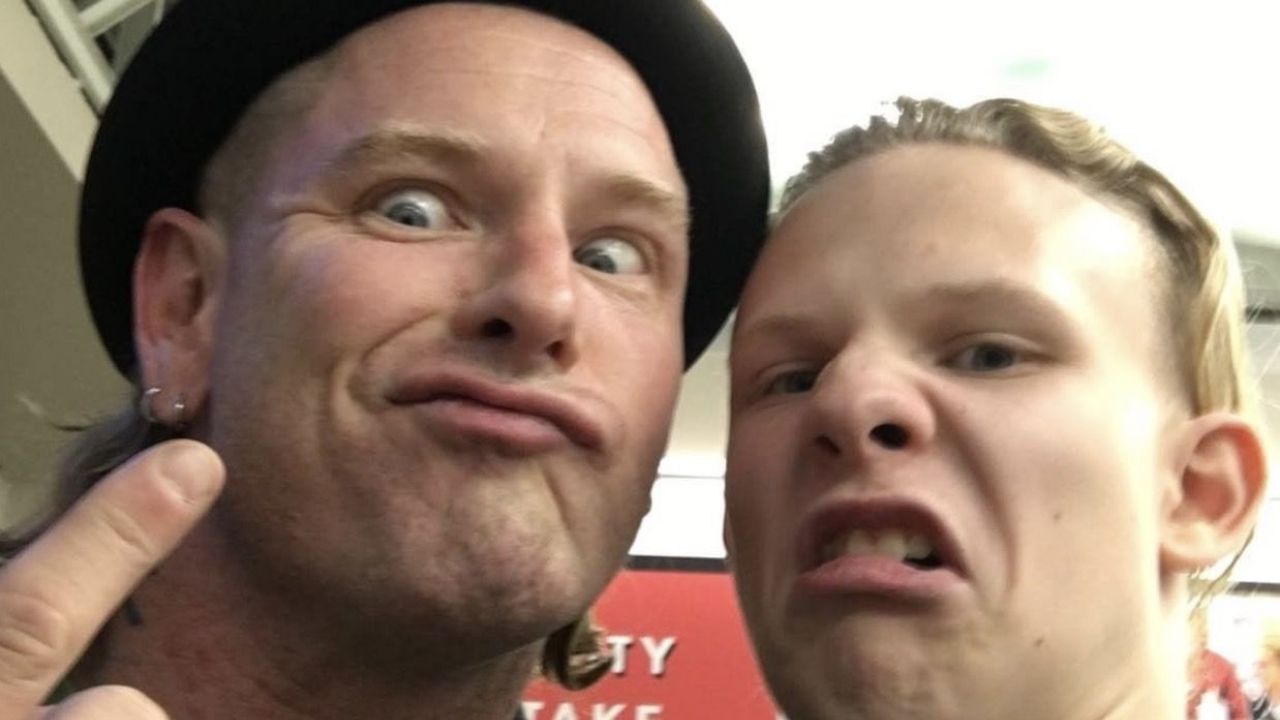 Corey Taylor's son Griffin Taylor revealed his thoughts about the passing of Joey Jordison.
Slipknot frontman Corey Taylor's son Griffin Taylor, the frontman of the metal band Vended, has recalled the tragic passing of the former Slipknot drummer Joey Jordison and revealed some weird comments.
Joey Jordison was the co-founder/drummer of the renowned heavy metal band Slipknot from 1995 to 2013. The musician had released twelve studio albums with them during his entire career. Besides his career with Slipknot, Jordison had appeared in several bands in the community.
After the passing of Jordison, Slipknot had shared a special tribute video for him. Also, the band's members had painted black on all of their social media accounts. The musician was beloved by many rock and roll artists and fans. His passing affected some Slipknot fans deeply.
However, in a recent interview with Slasher Pepper, the son of Corey Taylor has revealed his honest opinion on Joey Jordison. Saying that he had no relationship with him, he disclosed what Slipknot fans said to him when he kept shared his social media posts after the death of the musician. He also expressed that his father Corey Taylor told him some things that might anger some people.
"I really didn't know Joey that well, 'cause I was way too young to even process what Slipknot was or even process what my dad did for a living or any of the other members," he said.
"So, people harped for me when I continued posting my bullshit on my Instagram [after Joey's death]. They weren't pissed, but some individuals were, like, 'You should probably go consult your dad.' And I was, like, 'I did do that.'
"And I'm not gonna tell you what he said. Because that would be very rude and also start some bullshit."
The Son Of Corey Taylor Mourns Joey
Concluding his words, Corey's son Griffin mourned the late drummer of Slipknot. Saying that he didn't know him, he also added that he was a good person.
"So I don't wanna do that,'" the frontman added. "People were just, like, 'You should be having a moment of silence.' And I'm, like, 'I did the black screen.
"I just didn't know him.' Not to disrespect him – he was a really good dude, and R.I.P. and all that shit, but I just didn't know him. I haven't seen him in years, honestly."