Slipknot's Corey Taylor Makes Exciting Comments On His Collaboration With Nikki Sixx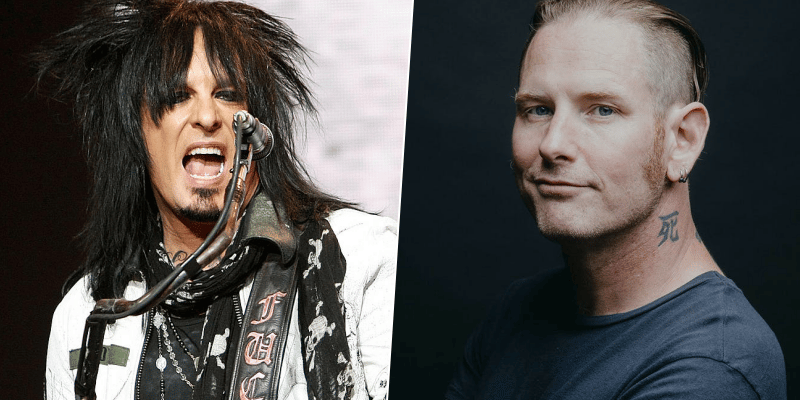 The 46-year-old musician Corey Taylor, known for the singers of the heavy metal bands Slipknot and Stone Sour, shared his thoughts about working with Motley Crue bassist Nikki Sixx and made exciting comments.
"Sixx: A.M.," which was formed by Motley Crue bassist Nikki Sixx in 2007 and also features DJ Ashba and James Michael, presents its new project, "Maybe It's Time," which re-recorded. The track features Corey Taylor, Joe Elliot, Slash, Ivan Moody, and many more artists.
Recently, on his Twitter, Corey Taylor shared that new project he included in and said that he is proud to be part of it. He also revealed the track's goal and that where the track will be used.
In his social media tweet, Corey Taylor wrote, "Proud to be part of Artists For Recovery. 'Maybe It's Time' brings together artists to help fight substance use disorders and help people in recovery. The song will be available Friday, and will be part of the SNO Babies soundtrack. #LetsSaveLives."
As a response to Corey Taylor's tweet, his social media followers wrote that they're excited to listen to it.
Proud to be part of Artists For Recovery. "Maybe It's Time" brings together artists to help fight substance use disorders and help people in recovery. The song will be available Friday, and will be part of the @snobabiesmovie soundtrack. #LetsSaveLiveshttps://t.co/wGE8gTBuFG pic.twitter.com/MEzSoSws5I

— PANDEMIC! AT THE DISCO (@CoreyTaylorRock) August 20, 2020