Slipknot Performs 'The Chapeltown Rag' Live For The First Time Ever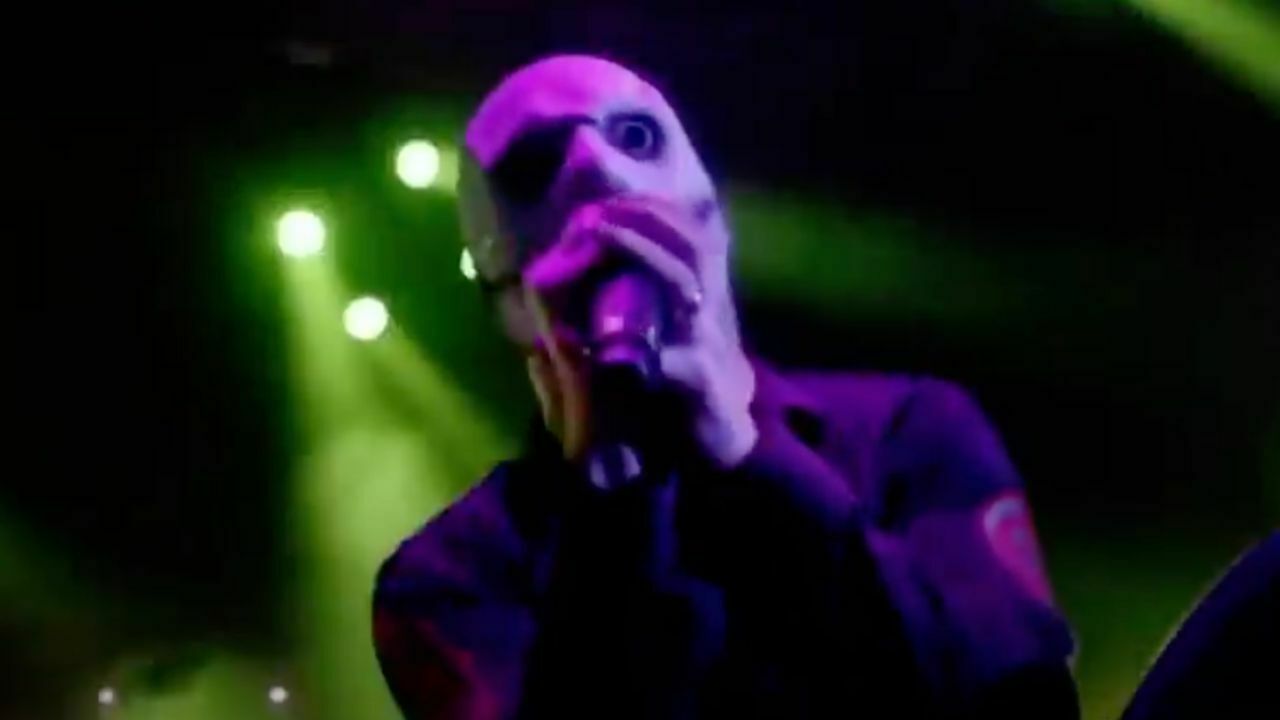 Slipknot played its newest single, The Chapeltown Rag, on Friday night (November 5) at Knotfest Los Angeles.
The American heavy metal band Slipknot was formed in 1995 by the band's percussionist Shawn Crahan, the late drummer Joey Jordison and the late bassist Paul Gray. During its ongoing career, Slipknot released 6 studio albums, 2 live albums, 27 music videos, 25 singles, and many more things.
The band was nominated for ten Grammy Awards but won one of them. It was 2009's Best Metal Performance category for the band's one of the most hit songs Before I Forget. In addition to that, Slipknot won Fuse Awards, Heavy Music Awards, Hungarian Music Awards, Kerrang! Awards, and many more.
However, rocking the crowd on November 5 at Knotfest Los Angeles, Slipknot performed its new single, The Chapeltown Rag, for the first time ever. The track was produced by former Avenged Sevenfold producer Joe Baressi.
Slipknot Singer Corey Taylor Says The Song Is A 'Punisher'
After the band released the track, Corey Taylor had made an appearance on Knotfest to open up about what he thought on the track. According to him, it was classic Slipknot.
"It's classic Slipknot," he said. "And it's frenetic."
Later then, Taylor touched on the track's lyricality.
"But lyrically, it's coming from a point of talking about the various manipulations that can happen when social media meets media itself.
"And the different ways that these manipulations can try to pull us in different directions, in the fact that we're all becoming addicts to it, which is very, very dangerous."
Back in this past October, Corey Taylor had recalled his band Slipknot's failed tour with Metallica when James Hetfield entered rehab. According to him, it was incredible to see the tour's cancellation.
"It's pretty incredible, dude," he said. "None of us could figure out, you know, none of us could crack the code.
"Every once in a while, we have like an 'aha' moment, like a Eureka moment, but it's never right on the money.
"Like, the only thing that we can really all agree on is that this thing has always just been bigger than one person, it's always been bigger than just the music that we make.
"It's such a culture now for this band. It's one of those bands that even though we've had mainstream success, we're still very underground, and yet millions of fans all over the world.
"It's fans who live and die for this band, like, in such a way that they're really the reason that we've had this incredible success, they're the reason that we're going to go into our first stadium on our own.
"No matter what happens that day, I mean, it's just such a testimony to the fact that the spirit is still there, the uncompromising art of it all is still there, and we haven't changed anything.
"I mean, our backs have gone a little more-achy, it's harder to get up in the morning, but after all that, I mean, we're still us, and we're still doing what we want to do, and people are still digging it."