Josh Klinghoffer On Touring With Pearl Jam: "I Have A Key Role At Certain Points Of The Show"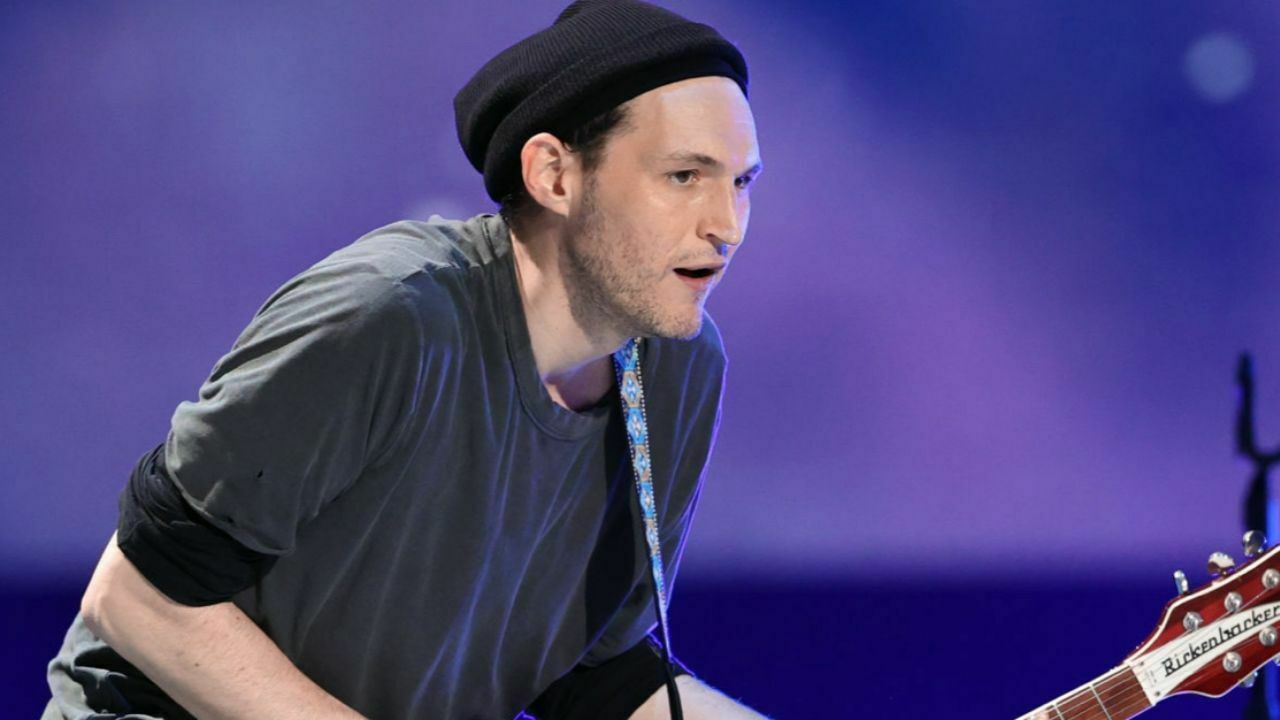 In a new interview with Guitar World, former Red Hot Chili Peppers guitarist Josh Klinghoffer has discussed his relationship with his former band and revealed what it is like to tour with Pearl Jam.
Josh Klinghoffer is an American guitarist who came to prominence as the guitarist of the rock band Red Hot Chili Peppers. He joined the band after the departure of John Frusciante, and he was a member of the band from 2007 to 2019. Throughout his career with the band, Klinghoffer had appeared 9 efforts of the band.
After he parted ways with Red Hot Chili Peppers, Josh Klinghoffer had released his first solo single under the name Pluralone. On September 18, 2021, the musician had joined Pearl Jam as a touring musician. Since then, he's been rocking the stage with them.
However, as you know, Red Hot Chili Peppers and Pearl Jam had appeared side by side several times in the past. In 1991, Pearl Jam had played one of his first shows with Red Hot Chili Peppers. Later then, both bands had appeared in New Orleans Jazz Fest 2016.
Recently, Josh Klinghoffer has opened up about Red Hot Chili Peppers and Pearl Jam's relationship over the years. Recalling Pearl Jam's inception, Klinghoffer said that Red Hot Chili Peppers and Pearl Jam have just been closed with each other.
"The Chili Peppers and Pearl Jam have a long, intertwined history," Klinghoffer says. "The Chili Peppers took Pearl Jam out on one of their first tours back in 1991.
"Jack Irons – the original drummer of the Chili Peppers – connected Eddie with Stone [Gossard] and Jeff [Ament] in Seattle. And then Jack Irons went on to become the drummer in Pearl Jam for a little bit. Basically, the Chili Peppers and Pearl Jam have just been close.
"At some point, we connected. It was 2016 that I really saw them more – we did the same festival in New Orleans. We became a little closer over time – did some gigs with Mike McCready for various charities, and Eddie came down and played the benefit fundraiser for Flea's music school in Silverlake.
"So, they had offered me the position of opening their tour and they said, 'Since you're there, you can sing a couple of bits, play percussion. Anything that's needed.'"
Josh Klinghoffer Mentions His Role In Pearl Jam
Later then, Klinghoffer has also mentioned his role in Pearl Jam. According to him, he has a key role as a member of the band. Saying that he was a huge fan of Pearl Jam when he was a kid, the guitarist added that he's familiar with their music.
"As it turns out, I'm playing guitar on a song or two," he reveals. "I have a minor but key role at certain points of the show.
"But it's really just through long history and friendships that existed before I was even around.
"But lucky for me I was a huge fan of them when I was a kid and I'm quite familiar with their older music. So, it's not like joining some band that is just 'another band.'
"For me, the friend that I mentioned whose fretless bass I played, he only owned a fretless because he was a big fan of Jeff Ament, and I was like, 'You should get a fretless!' I have a great picture of Jeff playing that bass that I sent to my friend's mom – which is a really nice, full-circle moment.
"So, I wasn't a stranger. It kind of made sense for me to join the Chili Peppers – when John [Frusciante] decided not to do it at that period, I had been around for so long and friends toured with them, having me around wasn't something that was an adjustment. Kind of the same with Pearl Jam.
"Not as much, maybe – because I didn't know them as much, not living in Seattle. But having me around wouldn't be that strange or different."
Elsewhere in the conversation, the guitarist was asked if he's been talking with Chili members after he left the band. Saying that he saw Chad Smith on his birthday, Klinghoffer revealed that they play basketball with Flea.
"Yeah, I have – in different amounts with different guys. I hadn't seen Anthony [Kiedis] until the other day – I ran into him at Chad Smith's birthday. But we text. I play Fantasy Basketball with Flea – he and I are in contact often.
"And then I've had the good fortune of just continuing to work with Chad a lot in the last two years – doing some records, and recording a lot with Andrew Watt."