Slayer's Gary Holt Reveals The Most Talented Musicians That Assembled In One Band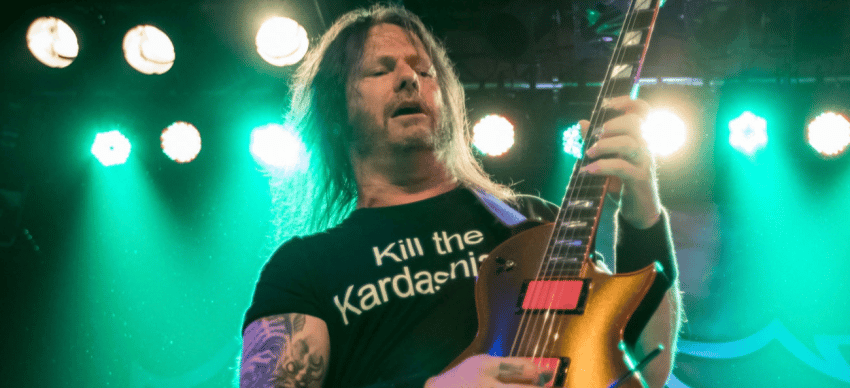 The talented musician Gary Holt, who rocked with the thrash metal band Slayer between 2011 to 2019, has recently added a new post to his social media series and revealed the 16th album that had an impact on his life.
In the middle of May, the successful guitarist announced that he would make a social media series and share the albums that impacted his life. Gary Holt, who adds new albums that series day to day, took to his social media to show the number 16 of the list and choose Pat Travers Band's "Live! Go for What You Know for it."
When Gary sent the information letter, he said about the band that they are "the most talented group of guys in one band ever assembled." He also said that Mars Cowling, the bassist of the band, one of the greatest bassists of all time.
Gary Holt wrote the following letter: "Pat Travers Band, go for what you know live. I could have picked any record of theirs but this live record is one of the gold standards. Probably the most talented group of guys in one band ever assembled.
"Pat Travers, Pat Thrall on guitars, Mars Cowling on bass (one of the greats of all time) and the legendary Tommy Aldridge on drums. Just a killers row of musicians.
"One of the best live bands ever, they don't make em like this anymore. Seen some amazing performances by them back in the day. And this record captures it perfectly. From the funky ass rock riffs to the slamming 'it makes no difference,' total kick add rock. The best. Ask Mercyful Fate, they've borrowed a couple of riffs! As we all have!"
Pat Travers Band released the album in 1979 via Polydor Records.
Take a look Gary's post: