Slayer Announces New Products of 'The Repentless Killogy'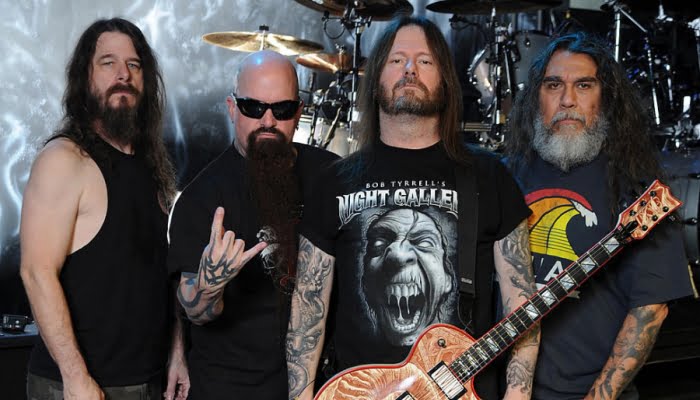 American thrash metal band Slayer recently released its new film, The Repentless Killogy. For the new movie, the news that new products were out to worldwide was not delayed. The slogan was clear: "Revenge, murder, bloodshed and retribution."
Slayer: The Repentless Killogy motion picture and companion LP/CD, The Repentless Killogy, Live at Forum in Inglewood, CA is available at your local record stores and online.
Features the narrative short film with Slayer's entire performance of its August 5, 2017 concert at the Los Angeles Forum.
READ: OZZY OSBOURNE RELEASED THE NEW SINGLE 'UNDER THE GRAVEYARD' FROM NEW ALBUM
The Repentless Killogy stars many of the actors who appeared in the original video series: Jason Trost, Danny Trejo, Richard Speight, Derek Mears, Jessica Pimentel, Tyler Mane, Bill Moseley, Caroline Williams, Sean Whalen.