Slash Recalls Michael Jackson's Leaving Him In The Studio Alone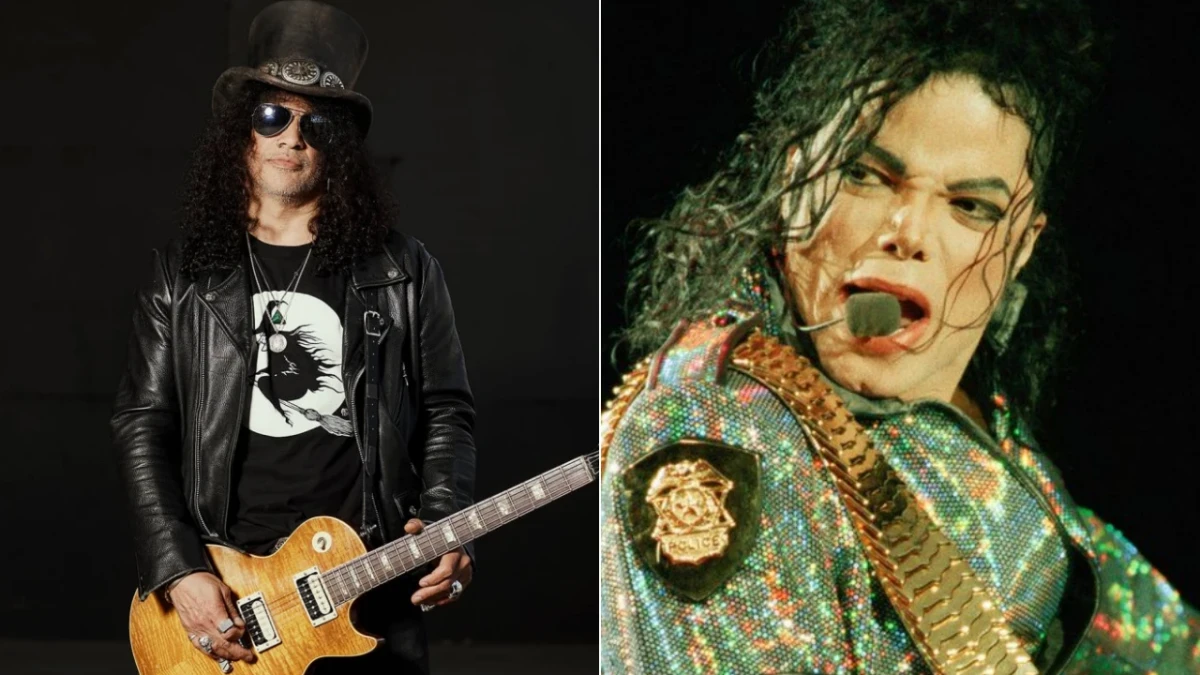 Known for playing as a member of Guns N' Roses, Slash is widely regarded as one of the greatest guitarists of all time. His skills on the guitar have been praised by fellow musicians, critics, and fans alike.
Slash is known for using the pentatonic scale and his ability to play with great speed and precision. The guitarist's playing style was characterized by his powerful, blues-influenced solos and his ability to create memorable riffs and melodies. One of his signature techniques is his use of a wah-wah pedal, which allows him to create a distinctive sound that is instantly recognizable. He is also known for using harmonics and his ability to create feedback.
Over the years, Slash has had collaborations with several music legends, including Eddie Van Halen, Paul McCartney, Bob Dylan, and more. Moreover, Michael Jackson was one of those artists with whom Slash collaborated in his career. In this article, we will look at Slash's contributions to Michael Jackson and reveal Slash's memory of when Michael Jackson left him in the studio alone.
Slash's Contributions To Michael Jackson
Before looking back at when Slash recalled Michael Jackson leaving him in the studio, let's detail what Slash made for Michael Jackson. In 1991, Michael Jackson invited Slash to play guitar on the track Give In to Me for his album Dangerous. Slash's guitar solo on the song is considered one of his most memorable performances and helped propel the song to become a hit single.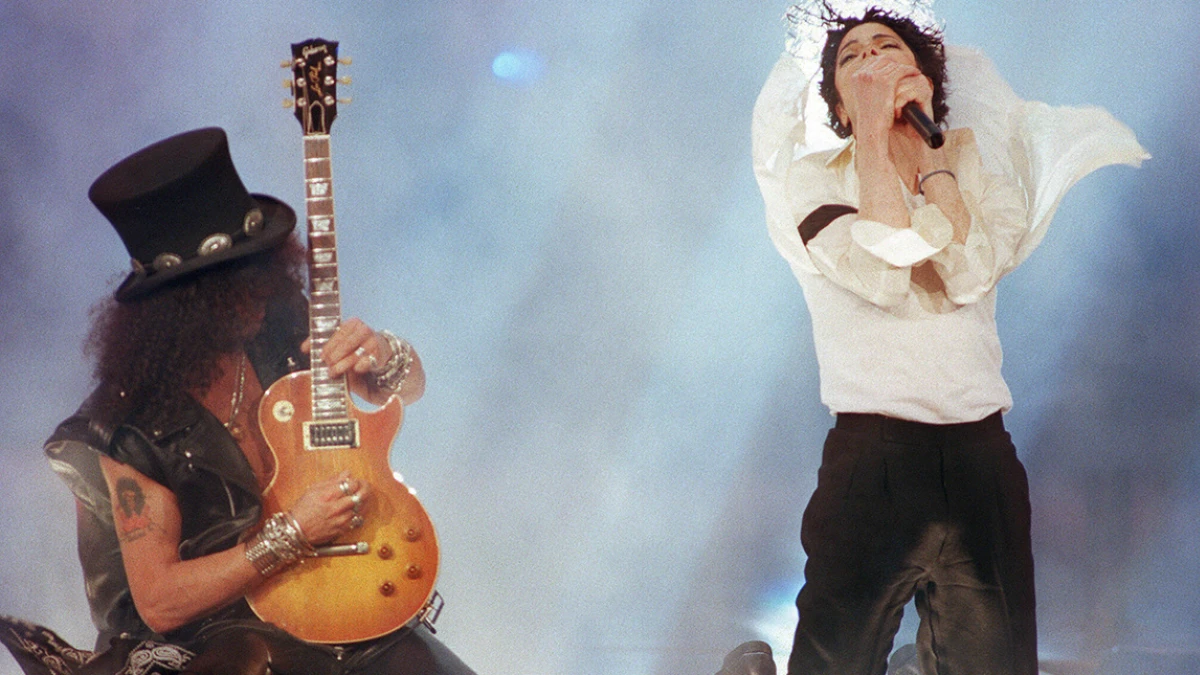 Later the same year, Slash joined Jackson for his famous performance at the Super Bowl halftime show. He played guitar on the songs Black or White and Billie Jean, which were part of Jackson's medley of hits during the show. They did a well-reacted stage together and were praised much.
Furthermore, Slash's collaboration with Jackson continued in 1995 when he played on D.S. from Michael Jackson's album HIStory: Past, Present and Future, Book I.
When Slash Recalled His Tenure With Michael Jackson Who Left Him In The Studio
In November 2021, Slash made an appearance on the Couch Of Guitars podcast. During the interview, he reflected on his tenure with the pop star Michael Jackson, recalling their memories in the studio and his feelings about playing alongside the King of Pop. He first mentioned what it was like playing in a song by Michael Jackson.
"It was cool but more than anything for me it was an opportunity to grow as a player and learn to adapt to other people's situations," Slash admits. "It was really humbling because I wanted to do a good job and work within the idiosyncrasies of the people you were working with."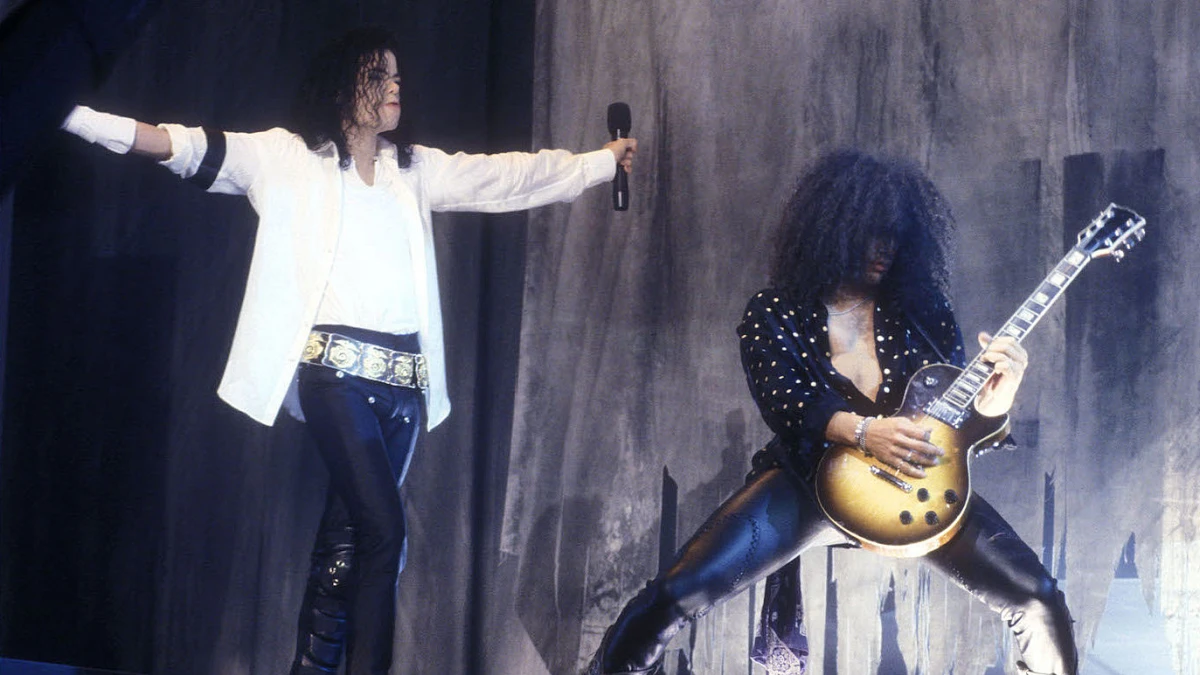 Slash then recalled how Michael Jackson behaved in the studio. He admitted Jackson left him in the studio, saying, "He just left me there, which was actually really cool."
Guns N' Roses man then revealed Jackson was kind of a 'do your thing' man.
"We met at the Record Plant and he was with Brooke Shields," he continued. "I was sort of freaked out. It's Michael Jackson and there's Brooke Shields, and it was sort of a whoa kind of thing. We met and exchanged niceties and he took off to dinner and left me with the producer and I just did my thing. That was it.
"That's sort of what he was always like, just do your thing."
In 1991, Slash even disclosed Michael Jackson's irresponsible attitude during the recording process of Dangerous. He stated his displeasure to Rolling Stone magazine, saying, "Michael Jackson was somebody I admire and have a lot of respect for. But when it came down to it, the sessions were so unorganized."
In 2021, Slash praised Michael Jackson's offstage personality. Revealing the thing he felt sorry for Michael, Slash sent heartwarming words for the late music legend.
"When he wasn't working, or in production or whatever, it was then you could see that he was sort of at the mercy of his own success," he told Kerrang.
"All the people he had around him, the tugging, and the yes people, you could tell that he knew 90 percent of them were full of shit. I felt sorry for him in that sense.
"I did a couple of shows with Michael in Tokyo and saw how this whole massive f—ing thing worked, and he was the center of it."