Megadeth's David Ellefson Reveals The Secret Behind Dave Mustaine's Success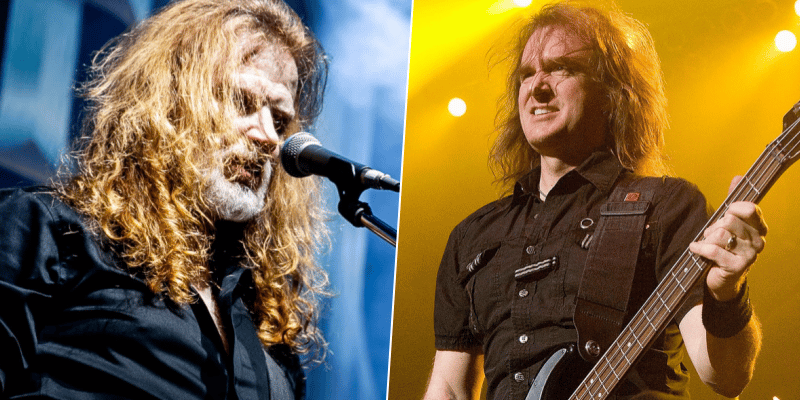 The Grammy Award-winning heavy metal band Megadeth's successful bassist, David Ellefson, has just interviewed with the HardRockCore and talked about his bandmate Dave Mustaine.
During an interview, David Ellefson remembered Megadeth's early years and touched Dave Mustaine saying that he is a little beyond earthly.
"I knew when I met Dave that we had something. I could just tell by our conversations. Obviously, Dave is a very driven, very focused guy. I've always said Dave is kind of a guy who's a little beyond earthly. There's an aura and a presence with Dave and an intuitive insight about him that transcends the things of this earth, and I credit that to the vision that he always had with Megadeth."
Speaking about the group's early years, David told what they were talking about when they sat at Sycamore Avenue there in Hollywood.
"I remember when we were first sitting down in our apartments on Sycamore Avenue there in Hollywood, and we were sitting there just sort of vision casting what Megadeth was gonna be – what kind of guitars we were gonna play, what kind of shoes we were gonna wear, what's the stage gonna look like, the songs… The band was conceptualized before there were even all the members of the band and all the songs were written. It was really kind of a cool way to do it.
"Of course, things change over the years – you change as an artist; the things around you in the world change. Sometimes you accomplish some of the goals – to be fast, loud and rude, to be the heaviest, [most] ultra-furious band ever; those were some of our mottos we had in the beginning… After a while, once you've accomplished that, then you kind of set some new goals."
Here's the interview: