Scott Reeder Recalls The Time He Was Near To Be The 'New Bassist Of Metallica'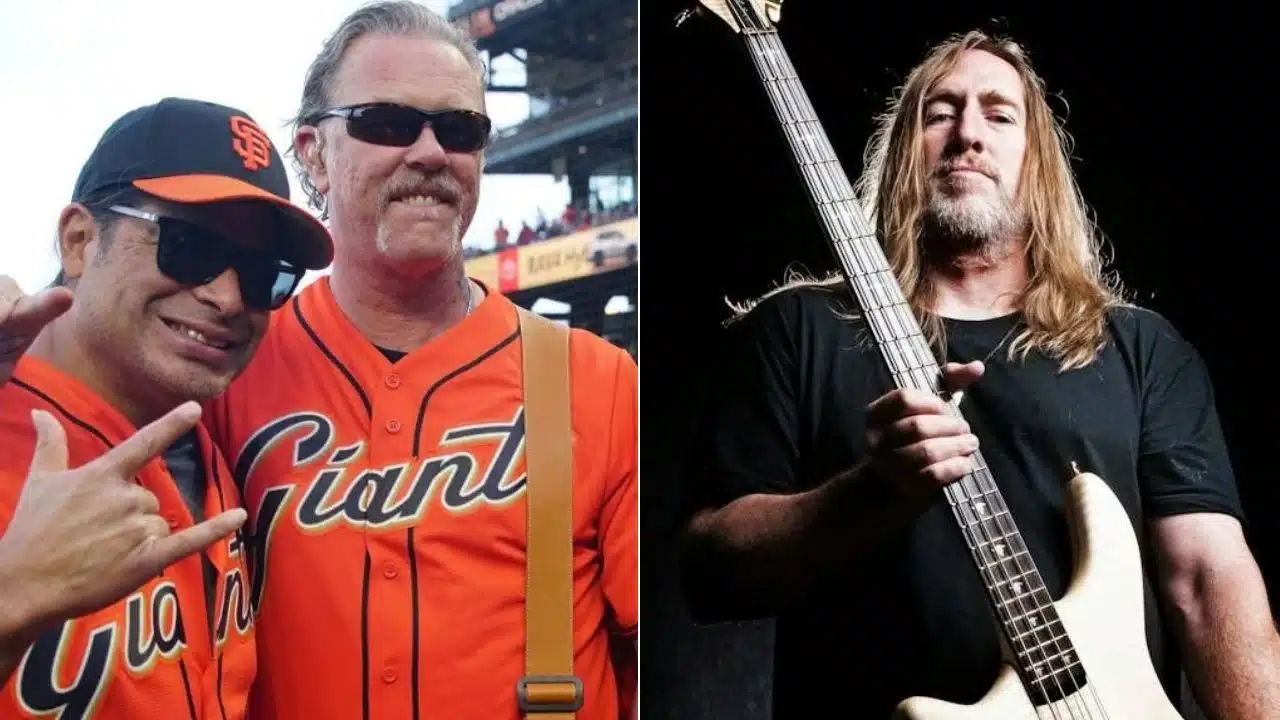 Kyuss bassist Scott Reeder appeared on Metal Hammer. In the interview, Scott was asked how his Metallica audition went. Describing the auditions as if they were the Metal Olympics, Scott also revealed the good times he spent with the members of the band.
Metallica is one of thrash metal's most iconic bands and has retained its core lineup and hasn't changed many members to this day. Perhaps they wouldn't have done it at all had it not been for the tragic death of Cliff Burton in 1986, as a result of the band's bus accident while on tour.
After Cliff's tragic death, the band tried about forty people for the vacated bass player position, and Jason Newsted was selected as a result. Newsted took part in four albums during his 15-year period with the band, and he left the band in 2001 due to personal problems.
And so the band went in search of a bass player again. After a three-month trial progress, the band settled on Ozzy Osbourne's bassist, Robert Trujillo. On the other hand, another name who auditioned for the vacant seat was Scott Reeder. In his latest interview with Metal Hammer, Reeder talked about what happened during the audition.
"At some point after Jason was out, Lars was hanging out with my old bandmate, Josh Homme, and asked him who he thought should be the new bassist for Metallica," he said. "Josh pointed him my way. Metallica and Kyuss had toured together in Australia back in '93, so they were familiar with where I was coming from.
"Anyway, I was working outside at the ranch when Lars called. My wife brought the phone out and thought it was a prank call from Maynard from Tool! Nope – it was actually Lars!"
Scoot Reeder Reveals Metallica Audition
Uncovering the audition process, Scott also talked about the good time he spent at the Christmas party organized by Metallica. Anyway, Scott said that they tried recording and experimenting with a few songs during this process, adding that it was crazy.
"They flew me up a week or two after the call," he continued. "We sat around a table and talked for a while, and finally James said, 'Well, let's fuckin' play!' They had me call 'em out – we did Fuel, 'Creeping Death,' 'Master Of Puppets,' 'Enter Sandman,' 'The Unforgiven,' 'Fade To Black'… They had their Christmas party for the whole Metallica organization while I was up there, so that was fun! They took over a bowling alley and raged!
"The next day, it was back to work on St. Anger overdubs. There was a certain song for which James asked us all for lyrical input… Everyone wandered off and scribbled down whatever lines or phrases came to mind. After a while we got together and presented it all to James. He gathered his thoughts, and cut his vocals right next to me on the couch in the control room! That was pretty crazy."
Even though Scott didn't win the auditions, he says he enjoyed the time he spent all this time and felt like he was at the metal olympics and won a silver medal.
"The three guys called me together to let me off the hook a few weeks later. They hadn't made their final decision yet – I suspect that they were clear that Rob was their frontrunner. Around a half hour after that call, I got a call from James, just making sure I was alright. I told him I was stoked to have even been considered! I said, 'This was like the Metal Olympics or something, and I got the silver medal – it's all good!'"
Back in April, during his interview on The Palm Beach Post, Jason Newsted detailed his departure from Metallica. At first, Jason talked about the band's late bassist Cliff Burton. Saying that Cliff was the teacher of the band, Newsted revealed how was Metallica emotionally.
"They were under extreme emotional demand when they lost Cliff," Jason said. "He was their teacher, he was their main guy, he was the man. It was a big, big deal."
Jason was only 23 when he joined Metallica. Telling that it was crazily great to be a member of the band, Jason also admitted that it was tough.
"In two weeks' time, I went from landscaping, raking rocks and picking up cactus needles in Arizona in the desert in 110 degrees, to, two weeks later, touring Japan with Metallica," Jason reveals. "That is nuts for anybody."
At the time, Newsted's departure from Metallica left behind a wake of frustration and disappointment that spread among Metallica fans and members alike. He said there was one real and simple thing that led to his departure from the band.
"The absolute is still that I would be dead if I didn't leave," Jason says.
"It's like a crazy-ass, hollow void that will probably not ever really be filled. It was a really horrible, lonely feeling. I was like, why did you screw yourself so hard? Why did you? But I had to think, also, you wouldn't be breathing right now if you hadn't done it."
Newsted also mentioned the time he told Metallica members that he needed an over 8-month break to recover his neck injury. According to Newsted, Metallica members didn't want to do it.
"For some reason they weren't willing to do that," he commented.