Scott Ian Recalls Bizarre Moment With Paul McCartney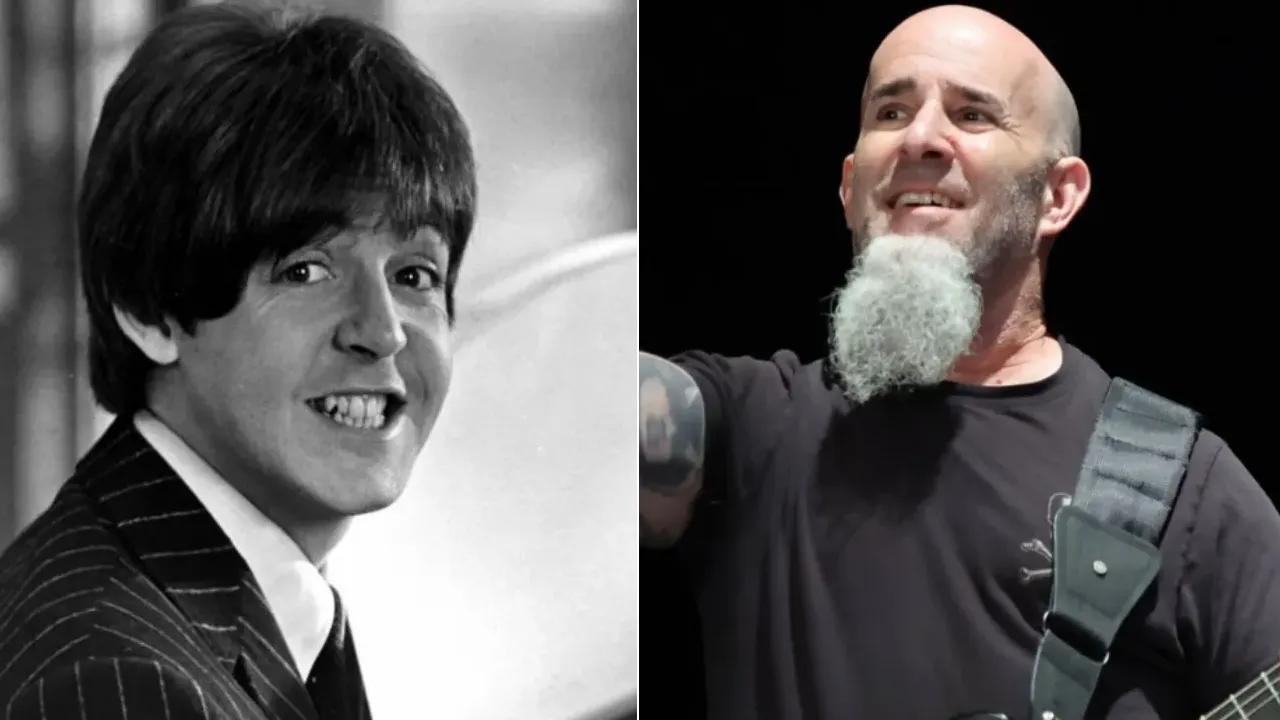 Anthrax frontman Scott Ian answered fan-submitted questions for Louder Sound and recalled a bizarre moment with The Beatles legend Paul McCartney, as well as revealed the strangest thing he ever witnessed while he was playing with his band Anthrax.
Considered one of the greats of thrash metal music since 1981, Scott Ian has created huge riffs, written flashy songs, and played spectacular shows with one of those The Big 4 members, Anthrax. As he has been around and making remarkable work for more than 40 years, Scott Ian has experienced many historical moments, including meeting Paul McCartney, until he came here today.
Paul McCartney was the one who touched millions of people's life. Although he had a 10-year tenure with The Beatles, the masterpieces he produced with the band led Paul McCartney to success during his ongoing solo career. From changing the way of rock music to inspiring countless people, Paul McCartney is the richest musician in rock history today, with 18 solo albums.
However, at first, Scott Ian answered a question about what was the strangest thing he experienced with Anthrax on stage. According to him, when they were playing in 1987, there was a pig's head on stage right next to him. Admitting that he still has no answer for it, Scott stated that it was pretty interesting.
"When we played Donington in '87, a pig's head was on the stage," Ian admits. "I don't know how it got there. Luckily, we didn't get many bottles of pee launched at us, but there was a pig's head. To this day we can't figure it out. Someone had to bring it to the show, they had to get it into the show… it probably weighed 15 or 20 pounds. How did they launch it? I still don't have an answer."
Scott Ian Reveals His Bizarre Moment With Paul McCartney
Later then, a fan asked Scott Ian the last time he was properly star-struck. At this point, Scott went on to recall bizarre memory of Paul McCartney. He said that McCartney shook his hands with him for a minute while Jon Bon Jovi was introducing him to Paul McCartney because he was also shaking his hands with Jon's friend – which was a little bit funny for him.
"In 2001, there was the concert for 9/11 at Madison Square Garden, and Jon Bon Jovi introduced me to Paul McCartney," he answers. "I shook hands with him for a solid minute, because while he was still shaking my hand, Jon introduced him to Lonn Friend, who used to run Rip Magazine, and the whole time he was saying hi to Lonn, he never let go of my hand. I wasn't going to let go of his hand – it was fucking Paul McCartney!"