Metallica's James Hetfield Makes Surprise Statement For Lars Ulrich: "He Was Terrible"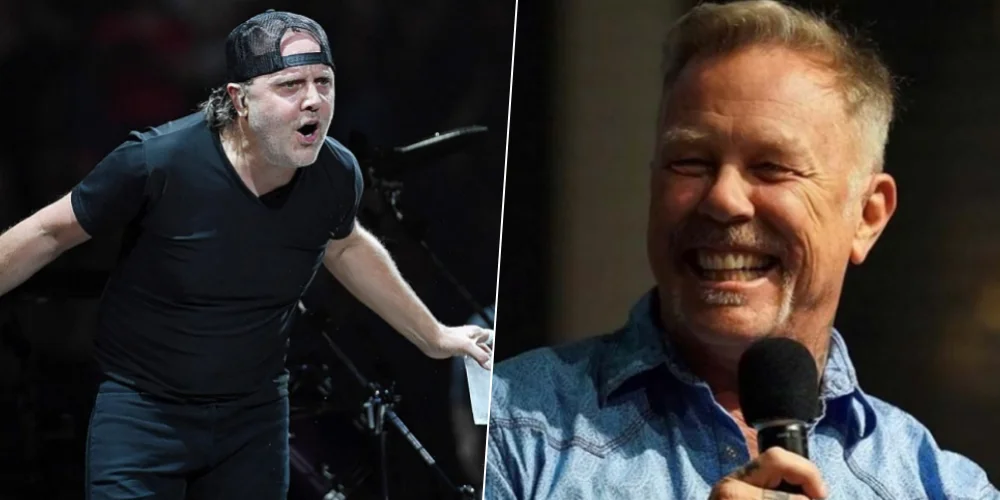 During an appearance with Petersen Automotive Museum executive director Terry L. Karges, Metallica's frontman James Hetfield recalled his first days with Lars Ulrich, co-founder and drummer of Metallica, and revealed surprise statement about him.
James looked back on his high-school days and revealed rare moments for the first time. He talked about Lars' first playing days and stated that Lars was terrible.
"It was in high-school. I was with a friend of mine Hugh Tanner, we played guitar together, and we were the next 'guitar duo, dude.' And we were looking for a drummer, and Lars answered.
"I guess it was an ad in a paper; you would just go straight look for an 'H' and 'Heavy Metal.' 'Okay, there's us again… Oh, there's another guy, Lars. Who's this guy?'.
"So I called him up, we got an audition, and he was terrible. [Laughs] But his spirit and his motivation were spectacular. We said, 'You're not what we're looking for,' but then about six months later, that's when he called me, saying, 'Hey remember me?'"
He continued with Lars' features and said that he had such vigor and such knowledge of music and metal.
"'Yeah, you're the guy with that multi-colored drum kit and the cymbal kit falling over,' [Laughs] 'Well, I got a place on a record now.' This guy Slagel was putting together Metal Blade Records.
"Metal Blade Records has really been an amazing service for every metal band on this planet, and he was starting this label, it was a compilation of all the different bands in LA.
"And Lars didn't have a band, but he had a spot on there because he had such vigor and such knowledge of music and metal. So he said, 'I got a spot,' and we said, 'Okay, come on over, let's make this work.' The song was 'Hit the lights,' and it was okay."
James Hetfield made his first appearance at that special exhibit since getting out of rehab.
https://www.youtube.com/watch?v=_fq0DncxKiw