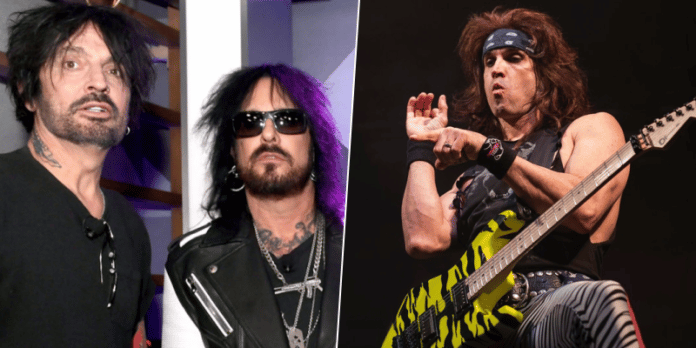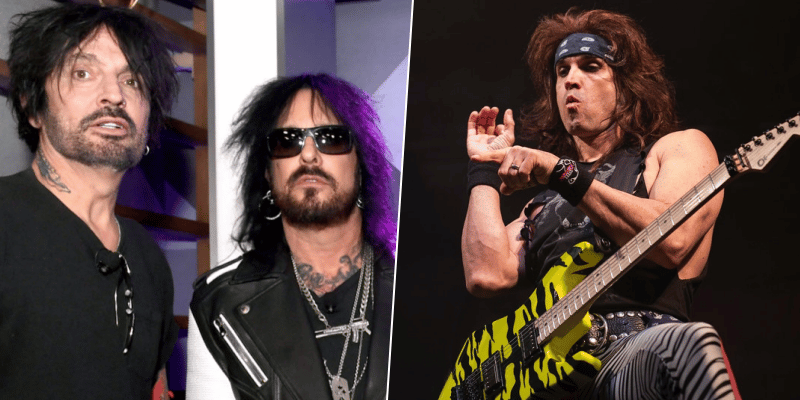 The American musician Satchel, known for his golden effort with the heavy metal band Steel Panther, has just appeared on the new interview with Ultimate-Guitar and talked on their ongoing feud with Motley Crue stars.
The heavy metal band is preaparing to live-stream its 'Concert to Save the World' on June 7 via the band's official website. When he was asked if the stream is a plan to steal the audience from Motley Crue, the guitarist replied:
"You know what? Motley Crue had tour plans. And that shit got canceled, right? I mean, I'm a fan of Motley Crue.
"I think that Tommy Lee and Nikki Sixx can act like total dickheads much of the time, but that's also what comes with being a rock star sometimes.
"The guys want to act like dickheads and they do – and that's cool, I still like the songs. But we can't steal their fans any more than they can steal ours."
He stated that people don't have to hate Steel Panther to love Motley Crue.
"People are gonna be fans of both bands and I'm always gonna love Motley Crue no matter how big of a dick Nikky Sixx is because I like how they sound.
"Our bands are not mutually exclusive and you don't have to hate Steel Panther to love Motley Crue and vice versa. And you don't have to hate Motley Crue to say Nikki Sixx is a dick as well. [Laughs]
"I still love Motley Crue even though I think Nikki Sixx is a dick – these things are not mutually exclusive. [Laughs]"
Click here for the entire interview.