Slash Recalls The Horrible Aerosmith Show He Watched, Reveals Why He Thought Steve Tyler Was Clumsy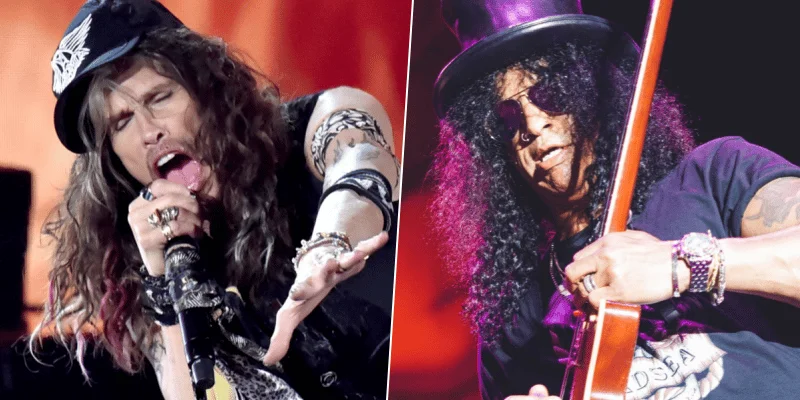 The 54-year-old artist Slash, known for the guitarist of the rock band Guns N' Roses, has remembered the horrible Aerosmith show he watched and revealed that Steve Tyler was so clumsy.
While he talked on Classic Rock Magazine's recently-posted archived conversation, Slash made unexpected comments on his first seeing Aerosmith in 1978. When he was asked what he thought about them at that time, he said that they were horrible. He also said that "it was disappointing" for him and that he was "expecting them to be more professional."
When he looked back and remembered those days, Slash said the following words:
"Oh, I'm sure they were. But back then I had no idea about what the band was about. I didn't know that, at that point, a good Aerosmith show was a rare occurrence. Van Halen totally blew them away!
"But I was so innocent. I remember watching Steve Tyler fall over on stage and thinking, 'Wow, the guy must be really clumsy.' I had no idea drugs were involved.
"It was only when Joe Perry left the band that I realized. There was a lot of talk at that point about their drug problems. And it really bummed me out. I couldn't fathom the concept of a band like that breaking up over something so stupid.
"When Keith Moon died, I understood why The Who split up. When John Bonham died, Jimmy Page said, 'We cannot continue as Led Zep without John.' That I could understand. But when Aerosmith broke up, it broke my heart."
Click here for the interview.