Queen's Brian May Says the World is 'Incredibly Depressing'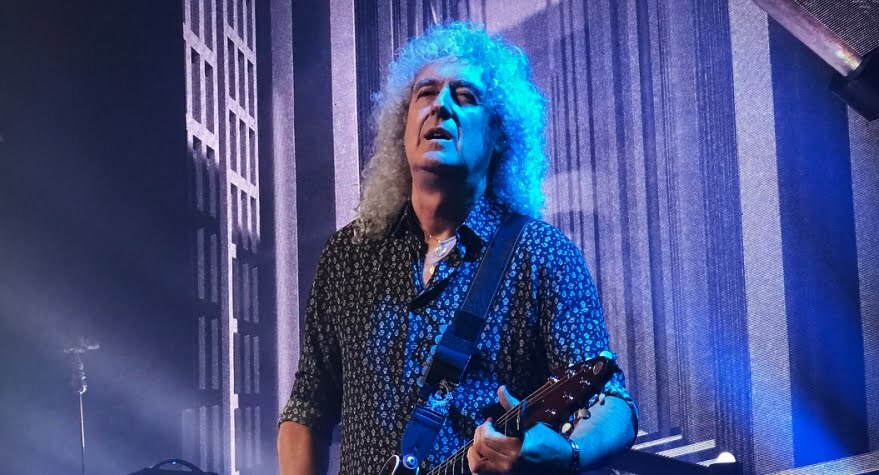 Formed in 1970, British rock Queen's guitarist Brian May has just posted an article about being vegan and stated that it is pretty simple in their house. While talking about his dinners, he has also touched his view of the world. He said that he finds the world incredibly depressing and that he sees arrogance and conceit in bullies that have no eyes or ears.
READ: QUEEN'S LEGEND BRIAN MAY SAYS HE FEELS SO 'HELPLESS'
You can read the article below.
"Being Vegan is pretty simple in our house ! Well, so it seems, so far. During the day we snack on fruit and nuts and rough oatcakes, and the occasional sweet treat like Turkish Delight. But, if we're lucky enough to have an evening meal together, we like something warming. We don't usually feel the need for imitation meats – we just love veg – and luckily for me my lovely wife loves cookin' em!

And there are so many to choose from these days. Here we have hot asparagus, baby carrots, sauté potatoes, sweet corn and fried sweet peppers, along with cool artichoke hearts and avocado and cherry tomatoes. Followed by some berries for desert, and a cuppa tea with almond milk … I don't really feel I'm missing anything!

On day 7 of my Veganuary, so far so good. Even my black Christmas Season mood seems to be lifting a little. But it's early days, of course. Enjoying seeing your posts on how you are eating, folks. Thanks for the supportive comments.

As for my current view of the world, I find it incredibly depressing. I see arrogance and conceit, in bullies that have no eyes or ears. I see Nature smashing us in the face for our folly, discovered too late. I see liars, cowards and murderers striding around, posturing as if they were heroes. And we all stand by, tutting, and looking the other way. Yes, you could say there's a reason to be depressed. One person going Vegan for a month is a very small thing. But from small seeds big peaceful Oak trees grow. Our grandchildren will need them."
Here's his Instagram post: