Phil Varone Recalls Ozzy Osbourne Wife Sharon's Mad At Vinnie Paul: "Is This A Joke?"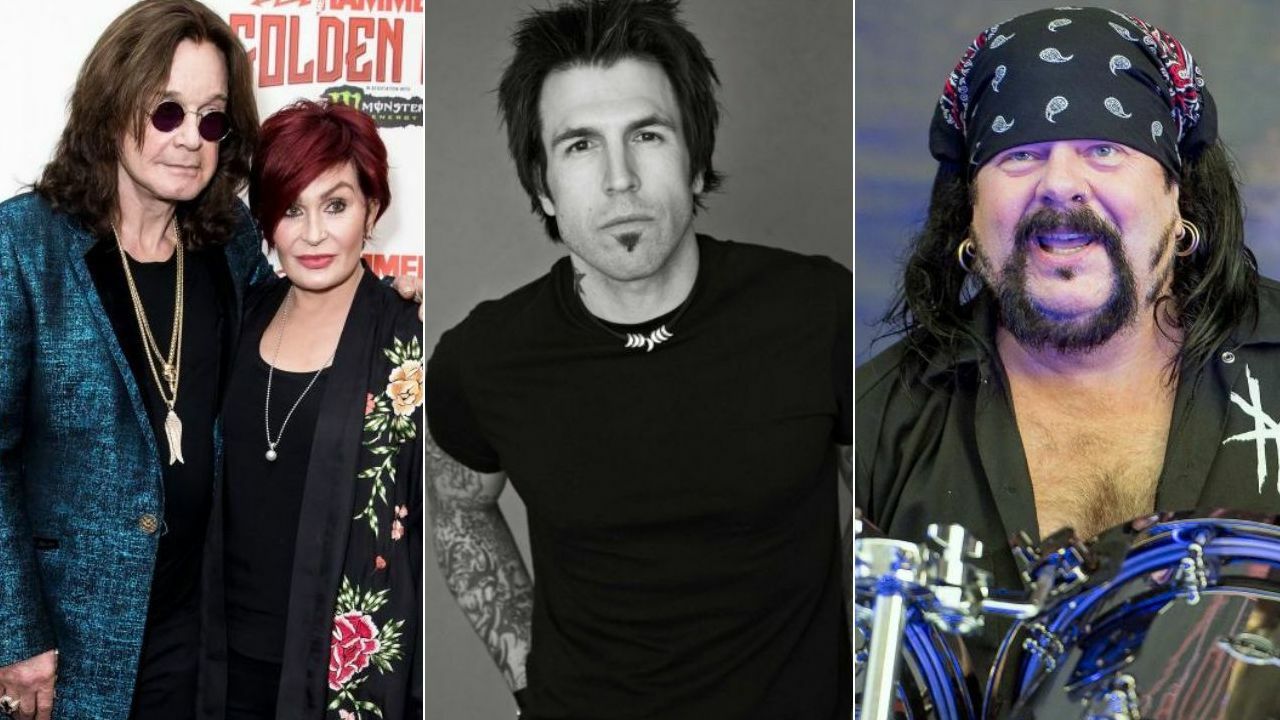 Former Saigon Kick and Skid Row drummer Phil Varone recalled the time he auditioned for Ozzy Osbourne and said he couldn't play because he was excited, also adding Osbourne's wife Sharon got made at the late Pantera legend Vinnie Paul, who vouched for him.
The Prince of Darkness, known as Ozzy Osbourne, is an English singer who gained international fame for being a member of the heavy metal pioneer Black Sabbath. Debuted in the band's self-titled album in 1970, Ozzy Osbourne performed in the band's ten studio albums out of nineteen. Even though he joined and left the band several times, he was the one who performed the band's debut and final studio albums.
After Ozzy Osbourne firstly left Black Sabbath in 1979 due to alcohol and drug problems, he has launched his solo career, which is continuing. Receiving numerous platinum certifications for his solo albums, Ozzy Osbourne has released 12 studio albums at press time. During his ongoing solo act, Osbourne had been worked with great musicians in the past, including Don Airey, Randy Rhoads, Lee Kerslake, Bob Daisley, and more.
Before Ozzy Osbourne released his eighth album Down To Earth in 2001, he was looking for a drummer who would record the album. At the time, the 54-year-old drummer Phil Varone had contacted the late Pantera icon Vinnie Paul to learn if there was a possibility for an audition for Ozzy Osbourne. Vinnie Paul let it happen, but Phil couldn't succeed and made Sharon Osbourne mad at Vinnie Paul.
However, Phil Varone recalled auditioning for Ozzy Osbourne during a recent interview with the WRIF radio station. He also touched on the work he failed to do. At first, Varone mentioned his failed business. According to him, it was a life lesson for him.
"Rachel Bolan from Skid Row, him and I had a band called Prunella Scales," Varone says. "So we did a record in '97.
"And then in '98, I decided that I'm just gonna call it a day and buy a restaurant, which was like… That was the worst damn decision ever.
"And [I] lost everything from that. I took every last penny I had and put it in this restaurant and that went under 'cause I didn't know what I was doing. It's like life lesson after life lesson."
Phil Varone Says He Failed During Ozzy Osbourne Audition Which Made Sharon Mad At Vinnie Paul
Phil then recalled his Ozzy Osbourne audition back in 2000. Saying that he was trying to focus on something he has to do, Varone stated that he heard at the time that there was an Ozzy Osbourne audition he wanted to enter. Continuing his words, Varone said he called Vinnie Paul to make him enter the audition. When Vinnie made it, Varone couldn't play and embarrassed Vinnie. According to him, Sharon was mad at Phil because he failed the audition.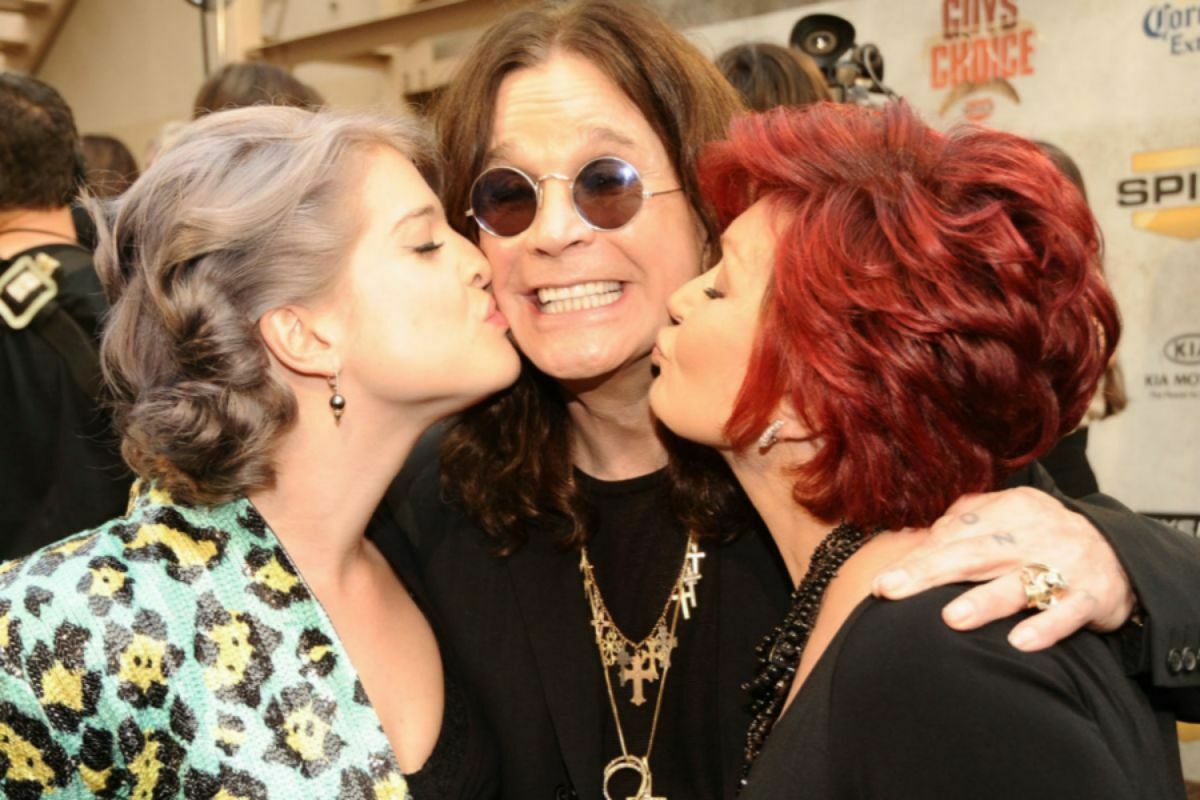 "In 2000, I moved out to L.A. 'cause I figured, 'I've gotta be out in something. I'm gonna give it a shot,'" Phil continues.
"And I was living over at John Corabi's [ex-Mötley Crüe singer] house. I heard that Ozzy was auditioning drummers. So I called Vinnie Paul — the late, great Vinnie Paul from Pantera — and I go, 'Vin, can you get me into this audition?' They were only auditioning a handful of guys. And Vinnie calls Sharon Osbourne and gets me an audition. Incredible, right?
"I go down there. Crabby [Corabi] comes with me for support. And boy, I don't know what happened, but it was like I never played drums before in my life. It was incredible. I got Popeye arms, which means I just tensed up so bad, I couldn't hold the drum sticks.
"So I was probably like a monkey back there — I could not play. And it was all the great songs — 'Crazy Train' and all the stuff that we played as kids. And it was brutal.
"Do you know, till the day Vinnie died, and I saw him two weeks before, he'd bust my balls about that damn audition.
"Every time I saw him, he'd go, 'Dude, what the hell happened with that?' 'Cause Sharon Osbourne called him and went, 'Vinnie, what is this? A joke? This guy can't play for anything.' She got mad at him 'cause she thought that he was doing a joke on her, like playing a joke.
"That's how I bad I was. And Crabby — God love him — he was, like, 'Ahhh…' I figured he can help me 'cause he auditioned for Mötley [Crüe]. He was giving me pointers.
"Yeah, it was bad. I knew when I walked out of there and Crabby was, like, 'Ahhh…' But soon after I joined Skid Row. So it all ended up okay."
Back in May 2021, Ozzy Osbourne had detailed his upcoming solo studio album. Previously said that the album will include unique musicians such as Tony Iommi, Eric Clapton, and Jeff Beck, Osbourne had stated that he had 13 or 14 strong songs for the album.
"[Andrew Watt, Ordinary Man producer] goes in with a band," Ozzy said. "He gets some things going, and I'll go, 'Yeah, I like that,' 'No, I don't like that,' 'That's okay.'
"We've got, like, 13, 14 really strong songs.
"I get excited. It's something that's creative that I can get my head around. When I get something really special, I go, 'Yes, this is a winner.' There's one [song] called 'Patient Number Nine'. It's one we wrote about Sharon and I."