Roger Waters Opens Up About Why He Called Joe Biden A 'War Criminal'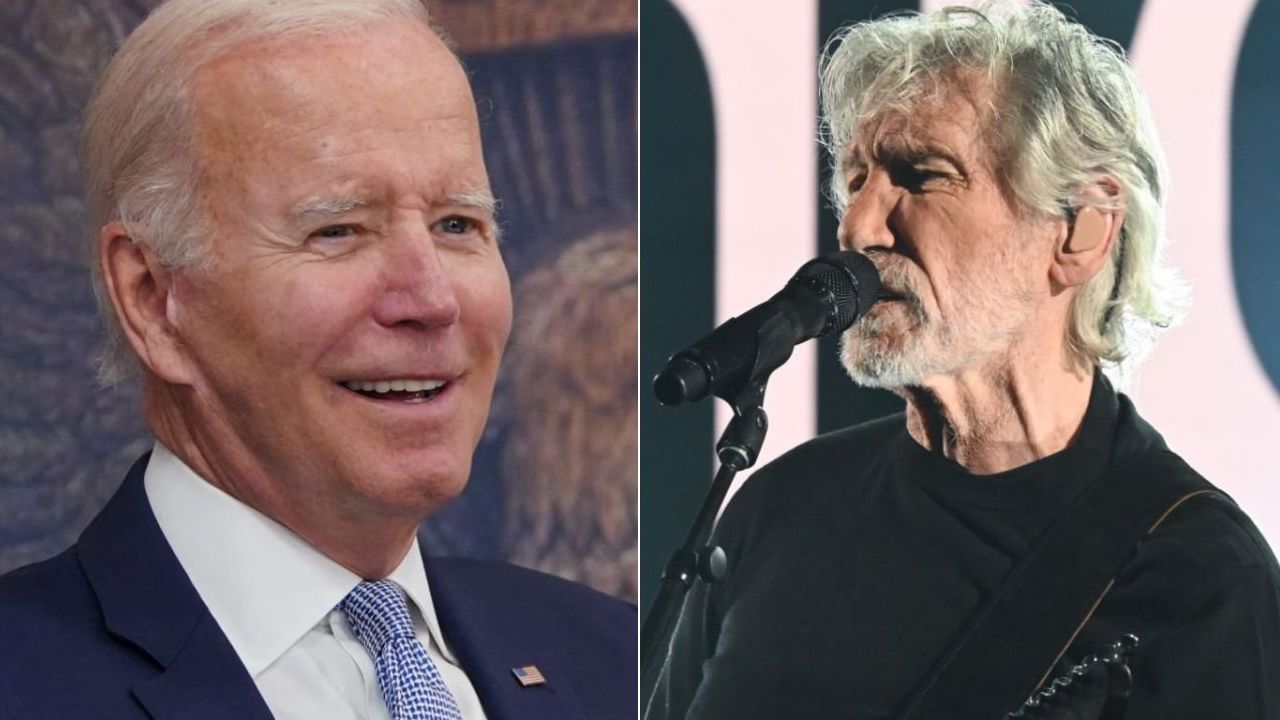 Pink Floyd legend Roger Waters called the current President of the United States, Joe Biden, a 'war criminal' who hasn't encouraged people to act peacefully.
As Pink Floyd came to world prominence through the mid-1970s with its iconic albums The Dark Side of the Moon, Wish You Were Here, and Animals, Roger Waters gained international fame for being the bassist, co-lead vocalist and lyricist of the band until his departure in 1983. Throughout his stint with Floyd, Roger Waters contributed to the band's 12 studio albums, as well as appeared on the band's live albums.
In addition to his music career, Roger Waters has always been open about his political views. As he is a peaceful person, Roger Waters believes in world peace and that people should solve their problems speaking peacefully. But these days, Waters uses his voice to blast people who defend the war, displaying a typescript message to the audience who has gone to his ongoing This Is Not A Drill Tour, reading: "If you're one of those 'I love Pink Floyd but I can't stand Roger's politics' people, you might do well to fuck off to the bar right now."
In a recent interview with CNN, Roger Waters talked about the current state of the war between Russia and Ukraine, criticizing the United States of American President Joe Biden. He said that Biden fuels the war in Ukraine and not trying to be a peaceful person while also opening up about why he called him a war criminal. Touching on people who passed away during the 2022 Russian invasion of Ukraine, Waters also mentioned what that war was about.
"That is a huge crime," Waters said. "Why won't the United States of America encourage Zelenskyy, the President [of Ukraine] to negotiate, obviating the need for this horrific, horrendous war that's killing — we don't know how many Ukrainians and Russians.
"This war is basically about the action and reaction of NATO pushing right up to the Russian border – which they promised they wouldn't do when Gorbachev negotiated the withdrawal of the U.S.S.R. from the whole of Eastern Europe. Try to figure out what the United States would do if the Chinese were putting nuclear armed missiles into Mexico and Canada."
Roger Waters Sends A Message Reminding Lyrics Of A Pink Floyd Song
Elsewhere, Roger Waters sent a message by reminding lyrics of a hit Pink Floyd song called Echoes, which was originally released in 1970 as a piece of Pink Floyd's Meddle. Mentioning the lyrics, Waters said that it was his message that hasn't changed for over 5 decades.
"I've only got one message: 'Two strangers passing in the street / By chance two passing glances meet / And I am you and what I see is me,'" he continued. "That is my message and that was on Meddle, which was in 1970 – and basically my message hasn't changed: I recognize your humanity but I recognize all the Russians and the Chinese and the Ukrainians and the Yemenis and the Palestinians."