Motley Crue Breaks Its Silence About The Cancellation Possibility Of The Stadium Tour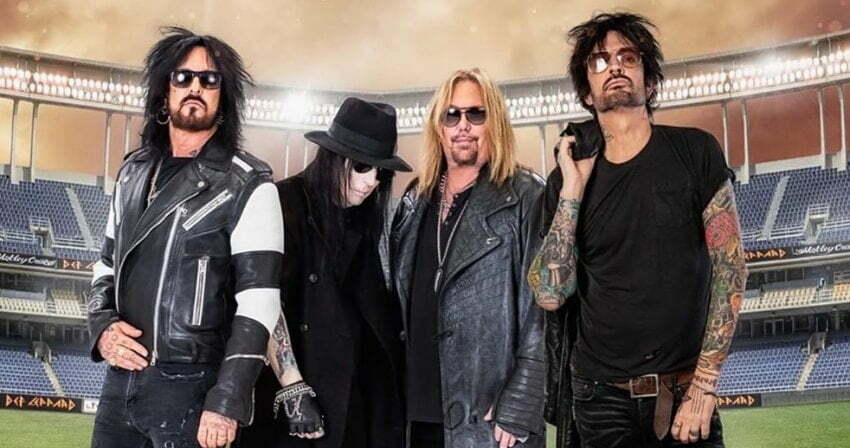 Motley Crue, which announced its reunion with a 2020 Stadium Tour that features Def Leppard, has just shared a new photo about the quarantined days and revealed rare-known photos of Mick Mars and Nikki Sixx through that way. While they sent the photo, many fans asked them that if the tour will be canceled.
In the photo, Mick Mars and Nikki Sixx were working on something together. They were trying to do a rock sign while combining their fingers.
Also, Motley Crue asked fans if they good in this coronavirus pandemic.
Motley Crue posted the photo with the following caption: "Day 23. How's everybody doing out there? #stayhomesweethome."
In the comments of the photo, a fan named Felipe C. Herrera told them that lot of news has been published regarding the possible cancellation of the band's upcoming Stadium Tour. Motley Crue replied to the comment and finished the cancellation rumors.
"No," Motley Crue wrote in the comment. "What you saw was not news. Just because something appears on a website does not make it news. If there is anything official to say it will be posted on our official channels."
Here's the photo shared by Motley Crue, and the conversation between Motley Crue and a fan: