Dream Theater's Mike Portnoy Discuss Rush Drummer Neil Peart's Private Nature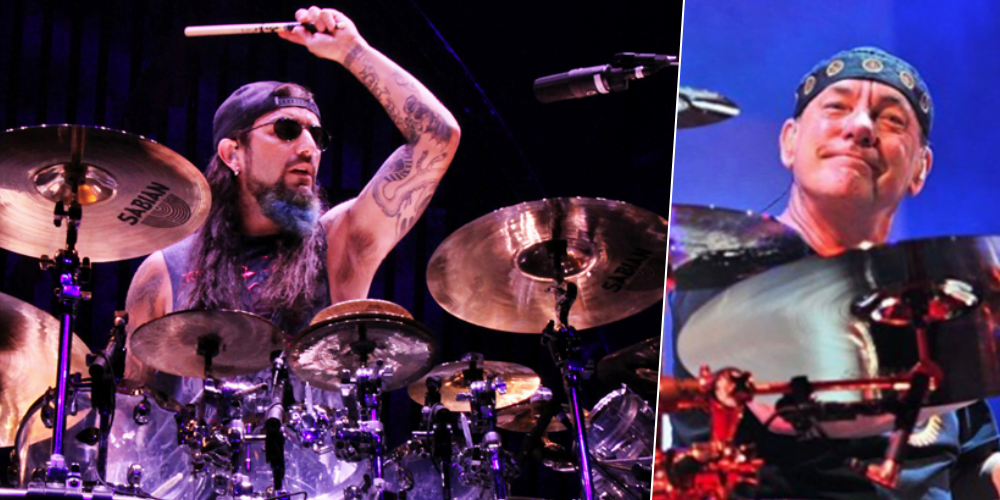 In a new conversation with The Eddie Trunk Podcast, Mike Portnoy, the legendary drummer of the American progressive metal band Dream Theater, has talked about Rush drummer Neil Peart, who died at 67 because of brain cancer, and discussed the drummer's private nature.
While they talk about Neil Peart, the interviewer stated that the guy that was often cited as the most direct descendant of Neil Peart in all ways was Mike. Mike agreed with that and added that Neil Peart is always his biggest hero.
Mike also talked about his future plans as a child, and stated that in his high school yearbook, he wrote "To become the next Neil Peart."
When he discussed Neil Peart's private nature, he said:
"His famous line from 'Limelight,' that was him, and I was very fortunate. I told this story a few times now, I was fortunate, the first time I eventually did meet him, it was an assignment from Rhythm Magazine, they let me be the guest editor for an entire issue and interview four of my heroes.
"So I chose Bill Bruford, Lars Ulrich, Nick Mason from Pink Floyd and, of course, the very first choice was Neil [Peart]. So I finally get to meet him after 20 years of just waiting and dreaming of it, and I was able to go in there and ask all these fanboy questions – because that was my job: I was there to interview him."
Mike added that if he meeting with Neil Peart, he would never ask him all those questions. He also gave a little reminder of his relationship with Neil Peart.
"So, normally, if I was meeting him, I would never dare ask him all these fanboy Rush questions; I would know that that would immediately turn him off, but in this particular case, I kind of had a free pass to do it and get away with it, so it was a great first meeting for me.
"And luckily for me, since then, we've developed this really amazing relationship that I will just always cherish. He would send me his new books and sign them for me, he was just such a gracious person."
He has touched Neil Peart's passing day and said he was devastated.
"I'm devastated, like everybody in the world is. He was so humble. I jumped into a few people that he knew really well, and we've been joking that this weekend that the outpour has been unbelievable.
"I mean, you can't open any social media without every single post being about it, but I've joked with Neil's close friends in the last couple of days that he probably would've hated all this."
Speaking of Neil Peart as a great drummer, Mike mentioned the legendary musicians Freddie Mercury and Kurt Cobain and added that Neil Peart was more than just a drummer.
"You'll see that kind of reaction with people like Freddie Mercury, Kurt Cobain, or John Lennon. When was the last time that the passing of a drummer has had this kind of reaction and this kind of impact?
"That just says how respected he was, and maybe that's because he was so much more than a drummer; he was the band's lyricist, he was a tremendous author, and humanitarian, just lived life to the fullest.
"He was always more than just a drummer. When did you see that the death of a drummer got this kind of reaction? It just speaks volumes about the impact that he had all over the world – not just drummers, not just Rush fans, but everybody knew who Neil Peart was."