Robert Trujillo, Chat Smith, Post Malone, And Andrew Watt's Special Performance Revealed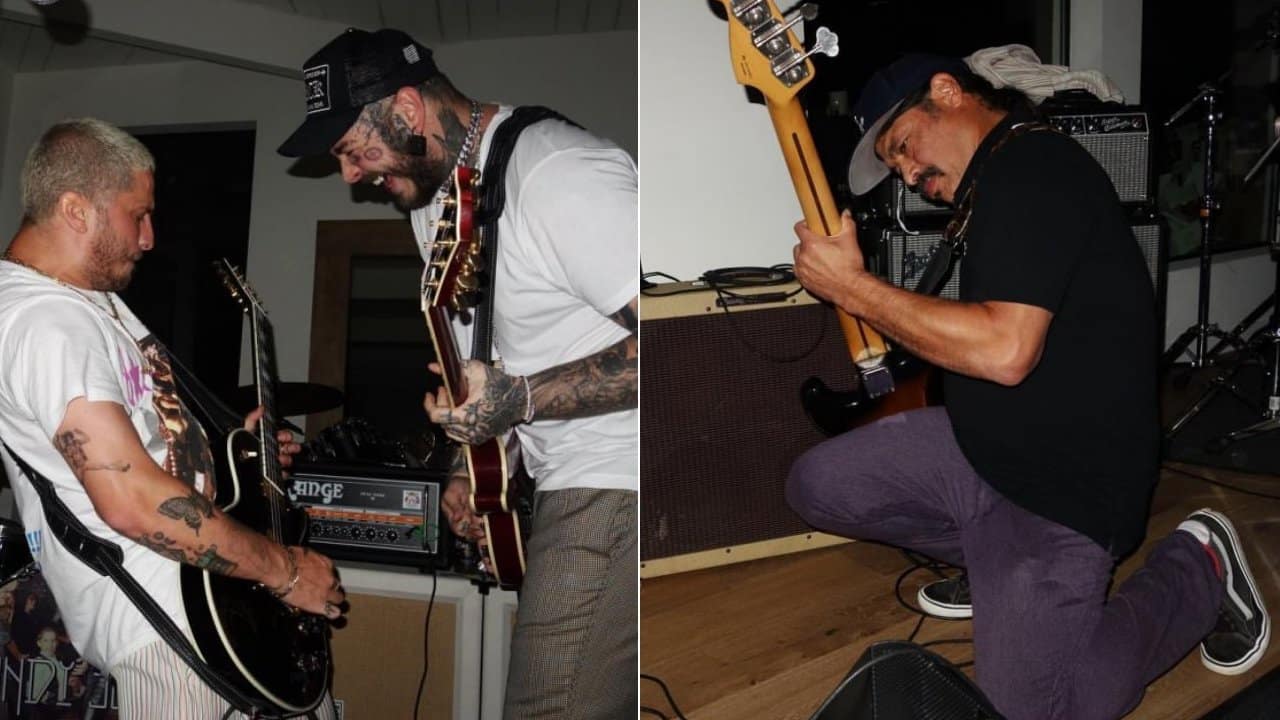 Metallica bassist Robert Trujillo, Red Hot Chili Peppers drummer Chad Smith, and the famous rapper Post Malone's special moments has been revealed by the successful producer Andrew Watt.
For his 30th birthday, the successful producer, Andrew Watt, held a special night that features Post Malone, Robert Trujillo, Chad Smith. In addition to those music giants, there were also some familiar names in the place, Foo Fighters drummer Taylor Hawkins, Jane's Addiction bassist Chris Chaney.
Recently, the 30-year-old producer shared some social media posts to disclose those special moments he lived with the music legends. He posted 16 photos in total and showed some special poses they took in the night.
In some photos, Post Malone, Andrew Watt, Taylor Hawkins, and Robert Trujillo were playing guitar in the room. Post Malone and b looked quite sincere and happy in some photos.
Andrew captioned one post, "DIRTY 30… best jam of all time @postmalone @chadsmithofficial @robtrujillo @taylorhawkinsofficial @chrischaneybass."
Under his Instagram posts, people wrote many comments to describe themselves. Some of them wrote that they're giants of the music community.
Also, same day with Andrew Watt, Robert Trujillo has sent an Instagram post while eating something with Taylor Hawkins, Chad Smith, and Andrew Watt. Post Malone was not in the photo.
Robert Trujillo, Post Malone, Taylor Hawkins, Andrew Watt and Chad Smith's special moments can be seen below.