Robert Plant On The Rolling Stones' Eye-Opener Show: "We Were All Leaning Towards That Music"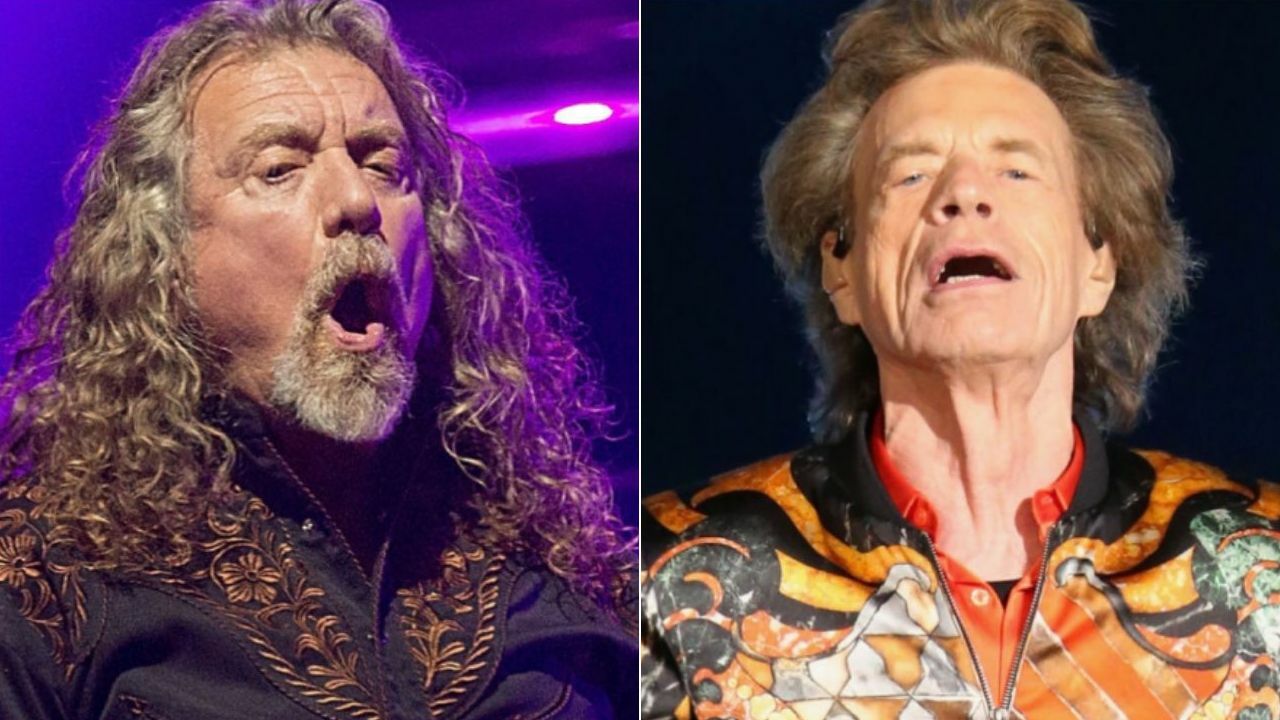 Led Zeppelin singer Robert Plant has just commented on his passion for the English rock legends The Rolling Stones while interviewing with BBC Radio and talked about the band's eye-opener show, the beginning of their great career, and more.
Robert Plant is an English singer who achieved international fame as a member of his former band Led Zeppelin. He had played years with them and performed in every one of Zeppelin's albums. He contributed to the band's hit songs such as Your Time Is Gonna Come, Good Times Bad Times, The Rain Song.
Formed in London in 1962, The Rolling Stones is one of the bands that influenced numerous artists in the past. During its ongoing career for almost six decades, The Rolling Stones released 30 studio albums, 33 live albums, 48 video albums, 20 compilation albums, 77 music videos, 3 EPs, 121 singles, 15 box sets, and many more things.
In the early days of the band, The Rolling Stones had released some important songs to promote its music. During the early '60s, The Rolling Stones had covered Chuck Berry's Come On, Lennon-McCartney's I Wanna Be Your Man and more.
However, recently, the 73-year-old singer Robert Plant singled out The Stones' Come On as one of the music that changed his life. According to Robert Plant, The Rolling Stones inspired the whole music scene for country blues and thicky blues of North America.
"You probably may have realized that in my early history as a singer and a recording artist, and the adventures that I had in the music game, I was really drawn and obsessed by the music of Chicago and Mississippi and the Delta Blues," Plant said.
"I think on the English music scene, one of the main forerunners and purveyors of this music bringing it to us as early teenage kids was The Rolling Stones.
"I do believe this was their first single if I remember right. It's a cover of Chuck Berry's 'Come On.'
"It was just the beginning of their great career promoting and perhaps giving us inspiration for country blues and thicky blues of North America."
Robert Plant Mentions The Rolling Stones' Eye-Opener Show
Later then, when the interviewer said it was important that people like The Rolling Stones brought them to English people in their way, Plant showed off that he is agrees with him. He then recalled an eye-opener The Rolling Stones show that also includes Bo Diddley and Little Richard. Saying that the attenders leaned towards that music, Plant added that it was special.
"Absolutely, yeah," Plant continued. "I was always up in the Black Country so I didn't really know about the scene down in London too much.
"I did actually see The Stones on a tour when the Everly Brothers had a record 'Walk Right Back,' they did a theater tour with Bo Diddley and Little Richard, and it was The Rolling Stones' first-ever package tour.
"It was really an eye-opener, we were all leaning towards that music but nobody really had it down. I think in those days, The Stones were bringing the stone down the mountain, so that was really special.
"Unbelievable! I think it was Mickie Most who opened the show. It was at Wolverhampton Gaumont, you couldn't ask more than that.
"My auntie Gwen and uncle Stan took me there, and I saw Little Richard come out on stage toward the end of the show, and, obviously, he had a huge pompadour on top of his head.
"He was covered in lashings of makeup, and this great flurry of energy went passed me, and I went, 'Oh, OK…'"
Back in August 2020, The Rolling Stones singer Mick Jagger had remembered his first meeting with Led Zeppelin stars. Saying that it was the time that he recorded Out of Time for Chris Farlowe, Jagger had admitted that Led Zeppelin was a successful band.
"Well, the thing was, very early on, we're going 10 years before that – makes you feel very young," he said. "I used to produce records, I did this record 'Out of Time' for Chris Farlowe, which was a very successful record in the early '60s.
"Keith and I wrote it, and I used to be a producer – it was fun for me, I was sort of learning the trade, so to speak, and it was all played live, of course.
"And the backing musicians, one of them was Jimmy Page, and he was one of the best session guitarists at the time, he was very young, they used to play chess in between takes, that was their thing.
"And that's how I met Jimmy, and that's how I met John Paul Jones – because he was the bass player. So I knew Jimmy from then, and I knew John Paul Jones from then, and then 10 years later – or a bit less than 10 years later – they made this very successful band.
"And I used to go watch them live, I remember watching their concerts live, it was great – thunderous racket.
"And I saw their last concert as well, and they were absolutely incredible, and I was so disappointed they didn't actually go on tour and do it, but that's their business, not mine."