Judas Priest's Rob Halford Says He Is Not Agree With Tony Iommi On That Black Sabbath Is Not Metal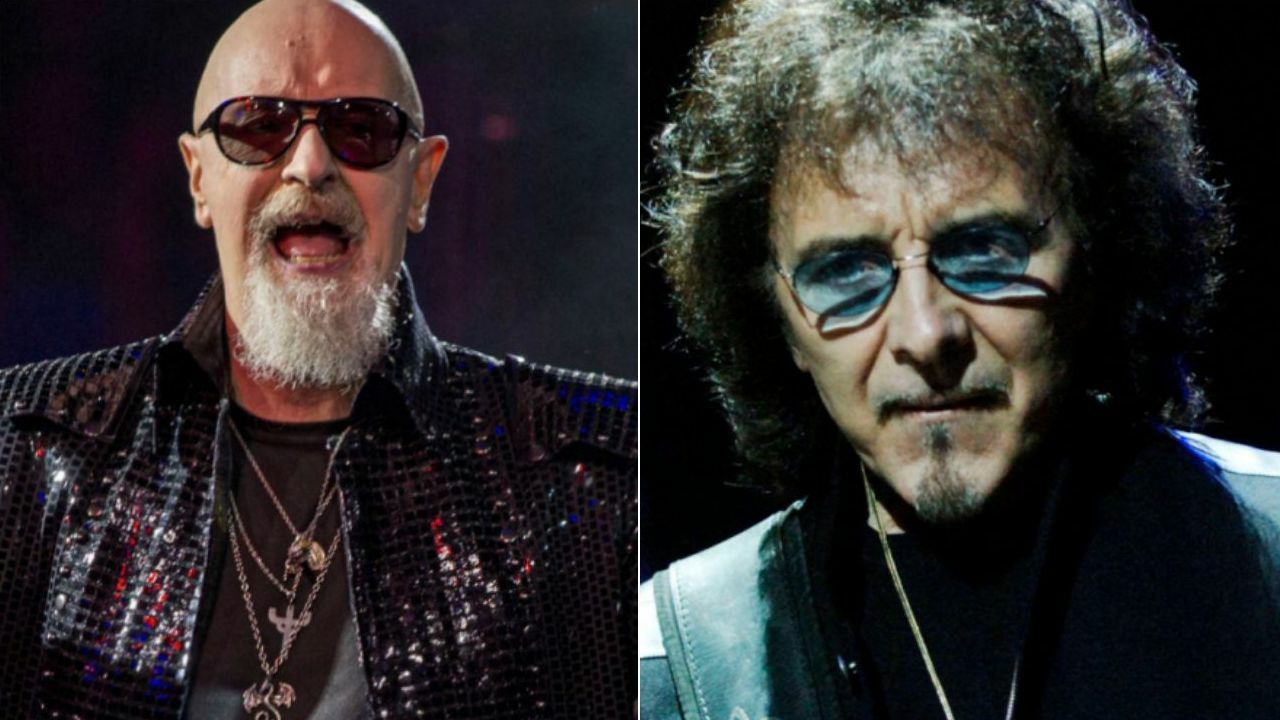 Rob Halford, the vocalist of Judas Priest, recently interviewed Mariskal Rock. During one part of the interview, Rob was asked which group he had been ahead of during the debut years of Deep Purple and Black Sabbath. Stating that he sees the genre of Deep Purple as a hard rock rather than metal. Rob said that he does not agree that Tony Iommi does not see the genre of Black Sabbath as metal.
Black Sabbath is a British rock band formed in 1968 by Tony Iommi, Ozzy Osbourne, Geezer Butler, and Bill Ward. The band made their debut in 1970 with the album Black Sabbath, which was released on Friday the 13th of the year. Having achieved an incredible debut with their debut album, the group peaked at number 8 on the UK Album Charts, and number 23 on the Billboard 200, and was certified platinum by the RIAA and BPI.
The band continued to grow up its discography without slowing down and released their second album Paranoid in the same year. After the Paranoid released in the UK in October, the album debuted at number 1 on the UK Chart. It was certified gold in 1971, while the album was certified multi-platinum in the following years. The album was named 131st in Rolling Stone magazine's Top 500 Albums of All Time.
On the other hand, Deep Purple, which is considered one of the pioneers of heavy metal like Black Sabbath, was founded in 1968. The band is named after Peter De Rose's song Deep Purple.
The group, which has made 22 studio albums to date, continues actively. Although the group is seen as one of the pioneers of Heavy Metal, when they were first formed, they mostly made albums in the genre of progressive rock and hard rock.
Anyway, going back to the interview, Rob Halford, the vocalist of Judas Priest, who is seen as another pioneer of heavy metal, was asked which band he considers more important. Stating that he saw both groups very strong, Rob picked Black Sabbath.
"They're all important to me for all of the styles and variety of music that they presented. I was naturally drawn to Sabbath because of its heaviness. If you put Purple on and then you put Sabbath on, or Sabbath on then Purple, they're both really strong, powerful bands, depending on which album you're listening to."
Rob Halford Says Tony Iommi Told Him Black Sabbath Is Not Metal
Indicating that he sees Deep Purple as more of a hard rock band, Rob continued his words with a little humor, "Purple are hard rock; to me, they're not metal, I'll probably be killed for saying that, but that's just the way I Sabbath are exclusively metal, although Tony has always said Sabbath isn't metal. I don't know what's going on, but that's the world we live in when musicians talk about each other.
"There's a certain speed, there's a certain intensity in Purple that is also in Sabbath, but it's in a different texture. When you listen to what Ian Paice was doing, for example, pushing those songs, I was as excited by that as I was by 'Fairies Wear Boots' or 'Iron Man' or any of these super-heavy tracks from Sabbath.
"So they were all important to me, as bands are to all musicians, All musicians are inspired and inspired by other musicians, so they all are very valuable to me. I wouldn't put one above the rest in terms of a list. The whole representation of the work that they make is important."
In the past, there were shows that Rob Halford played with Black Sabbath. One time, Ozzy Osbourne had invited Black Sabbath to rock on stage together for the last two shows of his No More Tours tour.
Ozzy Osbourne wasn't playing with Black Sabbath at that time, instead, Ronnie James Dio was in the band as vocalist.
Ozzy Osbourne has invited Black Sabbath as the lead band to California for their final two concerts on his No More Tours tour. After Ronnie James Dio refused to play for Ozzy and left the band, Black Sabbath invited Rob to accompany him to the concert.
In 2004, Rob once again came to Black Sabbath's mind. During the OzzFest Show, which took place on August 26, 2004, Ozzy was not able to perform after being diagnosed with bronchitis. Rob Halford, who replaced Ozzy, gave another crazy performance with Black Sabbath.