Rob Halford Was Pissed At Rock Hall For 'Judas Priest Are Not Taking The Same Title' With Black Sabbath
Rob Halford has admitted that he was once pissed at Rock and Roll Hall of Fame for his band Judas Priest are not taking the same title with Black Sabbath. As you remember, Judas Priest would receive Musical Excellence Award at Rock Hall.
Judas Priest are one of the biggest heavy metal bands in music. Since their formation in Birmingham in 1969, the band has been carrying the heavy metal flag for its own, as they have sold more than 50 million copies worldwide. At press time, Judas Priest has released 18 studio albums for their fans. Debuted in 1974 with Rocka Rolla, Firepower marked the most recent studio album of the band.
For their hugeness and legendary career, Rock and Roll Hall of Fame finally decided to honor Judas Priest to receive the Rock Hall induction after the band's getting nominated twice for the ballot in the past. Judas Priest will get the Musical Excellence Award and will be officially inducted into the Rock and Roll Hall of Fame during the induction ceremony will be held on November 5, 2022.
During a recent appearance on Arizona Republic, Rob Halford commented on Judas Priest's receiving the Musical Excellence Award from Rock and Roll Hall of Fame. Expressing his surprising on not taking the same title with Black Sabbath, Halford said he was pissed when he first found out that they would receive Musical Excellence Award.
"Why haven't they given us the same title as all of our friends. Black Sabbath, for example. There's a different tag, isn't there? I was pissed. I was a bit pissed. At the end of the day, does it matter?"
Rob Halford Says 'It Is Frustrating To Get Music Excellence Award' Besides Rock And Roll Hall of Fame Title
Legendary vocalist Rob Halford continued to ask why they were inducted under the title of Musical Excellence instead of being inducted directly into the Rock And Roll Hall of Fame. And Halford added, although he admitted that the title didn't change anything, he was pissed off some days.
"Some days, I go, 'No, it doesn't matter. We're in the Rock And Roll Hall Of Fame. Be grateful. Shut the hell up.' And then there are other days where I'm like, 'God damn, why did they give us the Musical Excellence Award?' Because it sounds very, you know, grandiose. 'The Musical Excellence Award, reserved for blah, blah, blah.' And I'm like, 'Yeah, but I want to be with that bunch of musicians over there that have got the performance or whatever it is that they've got.'"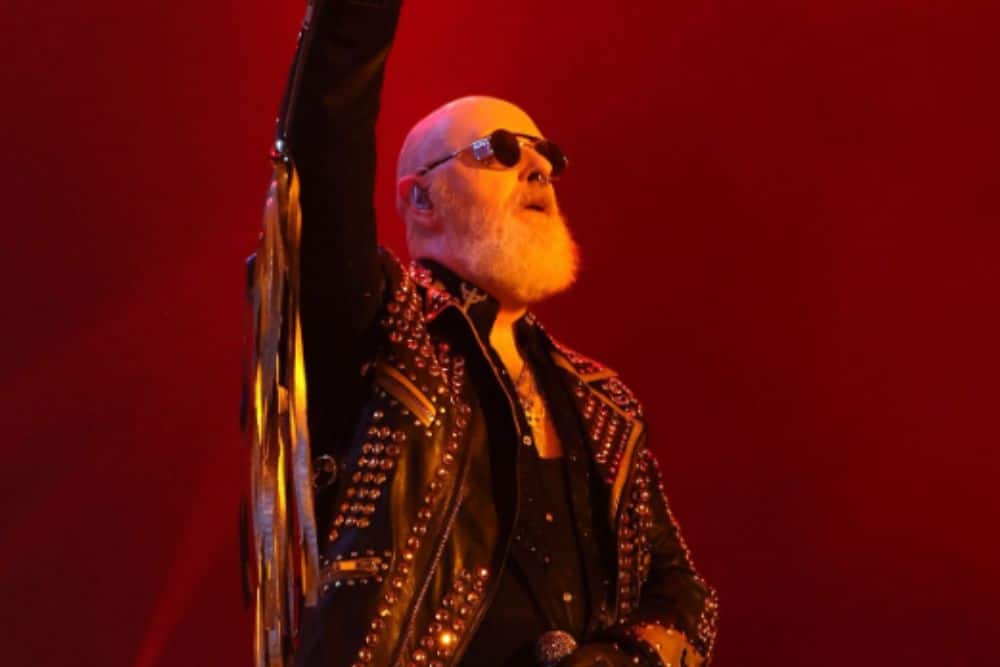 "I don't know why they gave us the Musical Excellence Award. I have no clue. I just felt a little bit like, 'Well, SABBATH got this. So why can't we have that?' Not that I'm jealous of SABBATH. I'm just talking about this tag that they give it. Why do they put these tags on the damn thing? Why don't they go, 'Welcome. You're in the Rock And Roll Hall Of Fame' and leave it at that.
Halford added: "A lot of our fans went, 'What the hell?' 'Oh, you know, they're a great band. They are an excellent band.' 'But why put the Musical Excellence? Why don't you give them like everybody else has got?'
"I know it's silly, but it's just frustrating. And on the other side, it's like, 'Great. Everybody else got that and we got shafted with this.' Judas Priest are still the Rodney Dangerfield of heavy metal. They can't get no respect."
Rob Halford Says 'This is Not Just For Judas Priest — This is For Heavy Metal Music'
Back in May, Rob Halford spoke to Greg Harris, the CEO of the Rock Hall, and revealed his excitement about Judas Priest's Rock Hall induction. Saying that the day that other heavy metal band's inductions will become, Halford admitted that they received the induction for heavy metal music.
"The fact that we have some more heavy metal in the Rock And Roll Hall Of Fame, that's something that us metal maniacs have been longing for and we still long for," Halford said. "We know at some point our wish list of our other friends will maybe have the opportunity to get into the hallowed Halls.
"But this is not just for Judas Priest — this is for heavy metal music."
Rob Halford then once again mentioned his happiness for Judas Priest's receiving Rock and Roll Hall of Fame. Touching on Priest fans, Halford also disclosed that Judas Priest loves rock and roll in America, although they are an English band.
"Heavy metal music is such an important part of the culture and fabric of the United States — so much so that you get a band like Priest on 'The Simpsons'," he says. "That's the reach that this band has — we'll come into your home at any moment.
"And that's the great love affair that we've had with America since we first set foot on the shores in the mid-to-late '70s. We keep coming back because we love the United States and we love rock and roll in America.
"And the fact that we're still here speaks volumes for endurance and believing in yourself and having the great love and support of your fans that have kept us alive and strong and proud in Judas Priest and for heavy metal.
"So, yes — it's many things rolled into one for this beautiful opportunity, and we're so grateful and honored to be, at long last, in the heavy metal Rock And Roll Hall Of Fame."