Carmine Appice Reveals Stupid Reason Led To His Dismissal From Ozzy Osbourne Band: "Your Name Is Too Big"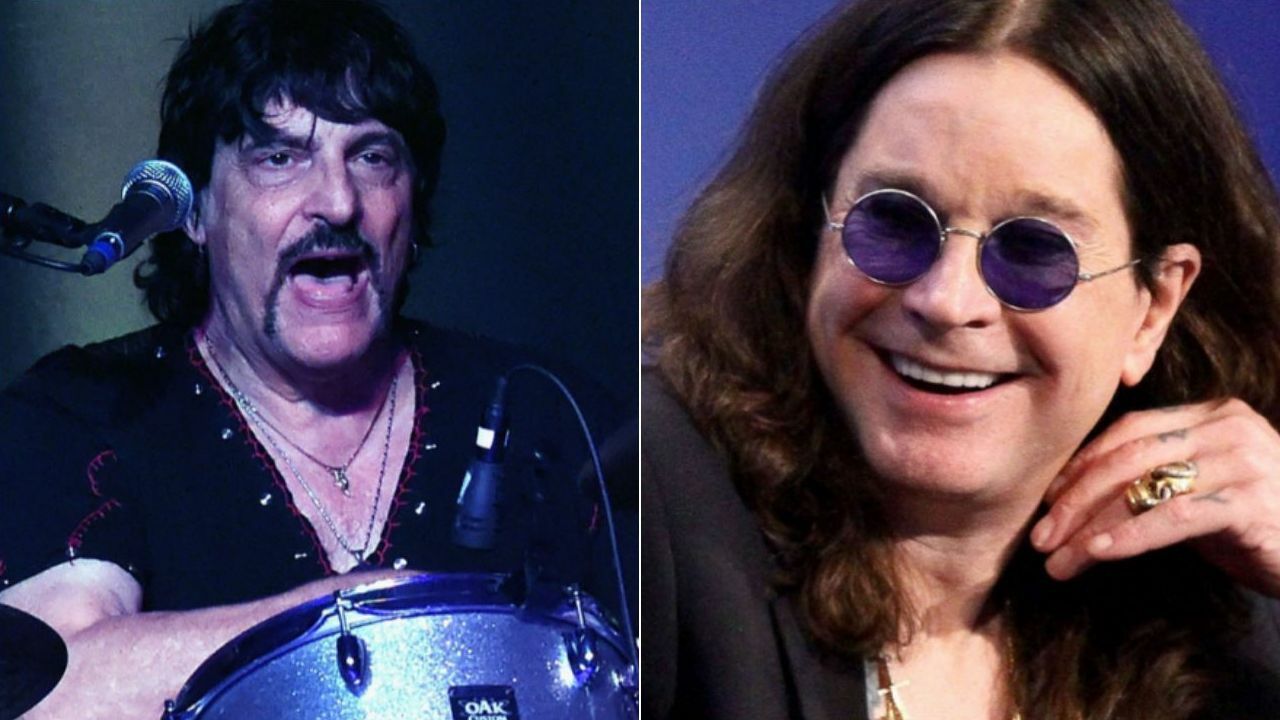 In a new interview with The Drummission Podcast, Vanilla Fudge drummer Carmine Appice recalled his parting ways with Ozzy Osbourne solo band and revealed the weird reason he was fired from the band by Sharon Osbourne.
The drum legend Carmine Appice is known for his associations with his band King Kobra, the rock band Vanilla Fudge, Rod Stewart, and Beck, Bogert & Appice. Influencing drummers such as Nicko McBrain, Roger Taylor, Neil Peart, Tommy Lee, Eric Singer, and John Bonham, Appice is one of the legendary drummers of the rock genre.
On the other hand, Ozzy Osbourne is The Prince Of Darkness of the metal community. Although he gained his international fame as a member of Black Sabbath, Ozzy Osbourne's solo discography includes huge success. At press time, he has released 12 solo studio albums and has been working on a new effort.
From 1983 to 1984, Carmine Appice was a member of Ozzy Osbourne's solo band. He had toured with Ozzy Osbourne in support of the heavy metal pioneer's third solo album, Bark At The Moon. Shortly after his tenure, he was fired from the band due to a weird reason.
Recently, Appice looked back on his tenure with Ozzy. At first, the interviewer asked him how he joined Ozzy Osbourne after Rod Stewart. Answering the question, the musician has mentioned his decision to play with Ted Nugent and after Derringer and Appice, aka DNA.
"After Rod was Ted Nugent," Appice said. "We did American Music Awards, and I saw Ted was on it.
"And Ted came up and said, 'Look, when you're done playing this wimpy rock, you want to play man's rock, give me a call.' We're good friends.
"So, I went with Ted. I did that from 1982.
"And in '83, I did a record with Rick [Derringer], I started doing things more with my own name – DNA was Derringer and Appice."
Carmine Appice Explains Weird Reason He Was Fired Ozzy Osbourne Solo Band
Carmine then continued by explaining the weird and stupid reason he was fired from Ozzy Osbourne's solo band. Sharon Osbourne, the wife of Ozzy Osbourne, was the person who fired him from the band. According to her, Appice's name was too big, and it was the reason why he shouldn't be in the band.
"And after that, we did another Vanilla Fudge record, and then I did Ozzy," Appice continues. "And then Sharon fired me and said, 'Your name is too big, you should start your own band.'
"And then I started King Cobra, that was my band.
"In those years, I was asked to join Rainbow, and I couldn't do it because I was signed to another record deal. I was asked to do that big, huge Whitesnake record [likely referring the band's self-titled album], I couldn't do it because I was signed to Capitol Records with King Cobra.
"And then after that, we did Blue Murder, which is an amazing record, amazing band. And then the '90s came, and with the '90s, the grunge came in and we were like dinosaurs."
Back in October 2020, Carmine Appice had commented on Ozzy Osbourne's debut solo album, while also touching on Metallica, Mötley Crüe, Whitesnake, and his band King Kobra. According to him, Ozzy Osbourne's debut album Blizzard Of Ozz was hard rock, not metal.
"Metallica was not like all these other bands," Appice said. "Metallica I consider the band that really created what you'd call heavy metal. All these other bands – Motley Crue, Blue Murder… It's hard rock – that's not heavy metal.
"That Metallica sound, that sounds like scratching guitars, that, to me, is what heavy metal is, which turned into death metal and speed metal and every other metal. But Ozzy's first album was hard rock.
"Motley Crue was hard rock. Whitesnake – it's hard rock. King Kobra was hard rock. It was all hard rock.
"Blue Murder, they detuned a little bit and it was heavy, but it wasn't what I consider heavy metal. Heavy metal was that really scratchy guitar sound."