Kiss Star Paul Stanley Supports Nita Strauss: "I Couldn't Say It Better"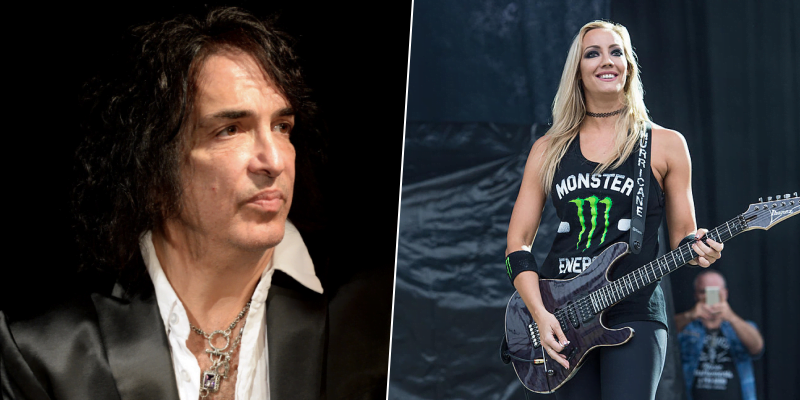 After the famous television host, Wendy Williams' disrespectful comments about the tragic death of celebrity sex and relationship therapist Amie Harwick, the successful guitarist Nita Strauss has pissed off and slammed her for her cruel comments.
With a recent tweet on his official Twitter account, the world-famous rock band Kiss legend Paul Stanley tagged Nita Strauss' tweet and showed his support to her for her sentences.
"I couldn't say it better. How vile. This woman can't continually use ignorance of facts or plain stupidity for stooping to heartless cruelty for a cheap laugh. Sickening. Shame on you Wendy Williams," Paul Stanley wrote.
During her daytime talk show episode, Wendy Williams commented on the tragic death of Amie Harwick and said, "Drew Carey's ex-fiance was tragically murdered over the weekend. She was killed. Not by Drew."
As if these were not enough, Wendy Williams continued with yelling the famous The Price Is Right catchphrase, "Come on down!" and she slid her head as though she was watching someone fall.
Amie Harwick was killed by her ex-boyfriend at her Hollywood Hills home on Saturday. Her motionless body found on the balcony of her house.
I couldn't say it better. How vile. This woman can't continually use ignorance of facts or plain stupidity for stooping to heartless cruelty for a cheap laugh. Sickening. Shame on you @WendyWilliams https://t.co/ECFGQFhbxq

— Paul Stanley (@PaulStanleyLive) February 19, 2020