Metallica's Jason Newsted Reveals First Meeting With Cliff Burton's Mother: "She Grabbed Me And Gave Me A Kiss"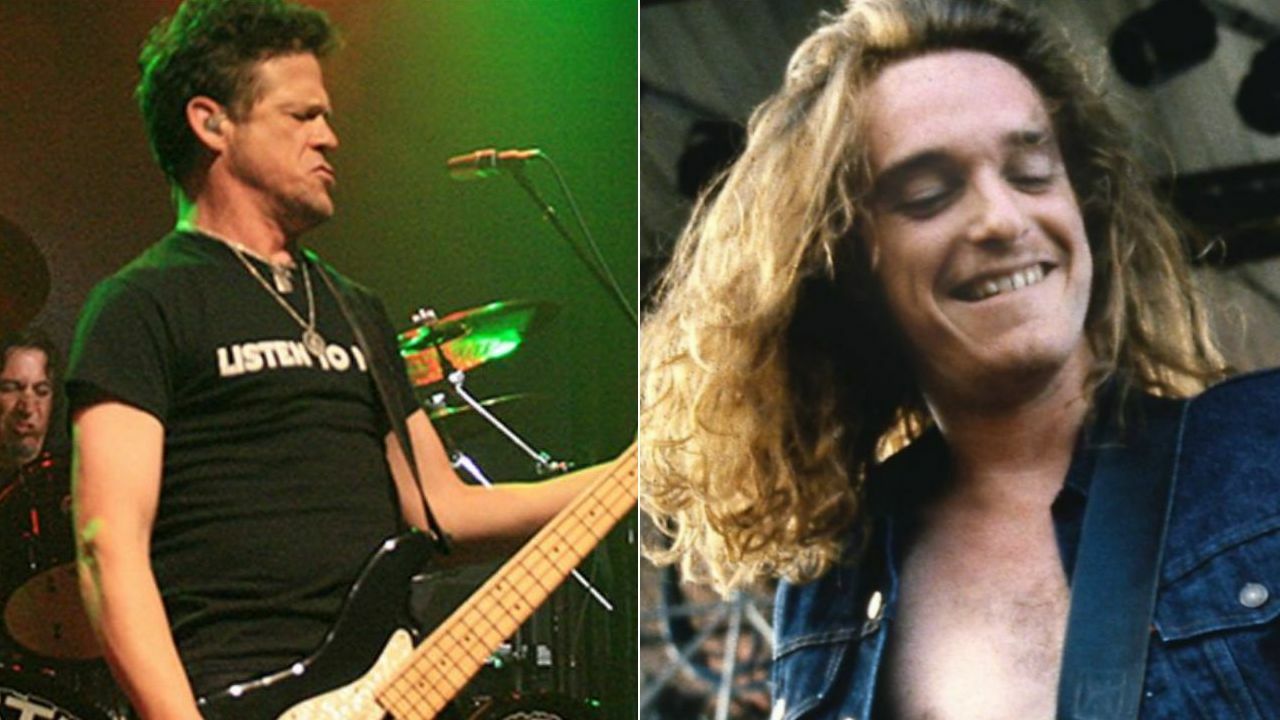 Former Metallica bassist Jason Newsted has just revealed his first meeting with Cliff Burton's mother, Jan Burton, and recalled how she acted when she saw him playing Cliff's amp.
Metallica is the 9-time Grammy Awards-winner heavy metal band from San Francisco. Selling more than 125 million albums worldwide, the band's current discography includes 10 studio albums, 8 live albums, 10 video albums, 43 singles, 3 EPs, and many more things.
The band's bass place has changed several times over the years. While the band's original bassist was Ron McGovney, he was replaced by Cliff Burton in 1982. Later, Jason Newsted joined them after the passing of Burton. In 2001, Jason Newsted was replaced by the band's current bassist Robert Trujillo.
During his tenure with Metallica, Newsted had performed in 4 studio albums of Metallica. Those albums were the band's …And Justice For All, self-titled Black Album, Load, and the seventeenth Reload.
However, recently, Jason Newsted made an appearance on Metal Hammer to celebrate the heavy metal pioneers' 40th birthday. During the interview, he recalled some special moments with Cliff Burton and his family, Lars Ulrich and his family, and more.
"That evening, it was the third day that I played with the boys, I think I stayed overnight in San Francisco for the first time," Jason recalls.
"That third night, they had 'the elders' come in for their blessing. So Torben Ulrich, the Burtons, a couple of the crew guys, people that had been there from the get-go… We got through about six tunes: Master [of Puppets], Fade To Black, [For Whom The] Bell Tolls, the masterpieces!"
Jason Newsted Recalls Emotional Meeting With Cliff's Mother
When the 58-year-old bassist continued to his words, he mentioned his first meeting with Cliff Burton's mother, Jan Burton. At first, the musician said that he left people to play Cliff's amp in his room. Later then, he added that his mother came to him and kissed him by saying that he was doing a great job. According to Jason, it was a moment that he'll never forget.
"So I am just composing myself for a second, putting my bass down, turning off Cliff's amp – I'm playing fucking Cliff's amp dude," he continues.
"Jan comes walking in the room by herself, and she grabs me, and gets my attention. She says, 'Great job, son' and I'm like, 'Oh fuck!'
"She embraced me, and it seemed like it was quite a while, and she said, 'You're the one, you must be the one. Please be safe, we love you,' and she gave me a kiss.
"That was 35 years ago, and I'll never, ever forget it."
Back in this late August, Jason Newsted had remembered his former bandmate Lars Ulrich's disrespectful behavior toward him. According to Newsted, Lars Ulrich had said the record label when Metallica sent the album that they have to turn bass down before they listen to the album.
"I was fucking livid," Newsted revealed. "Are you kidding me? I was ready for throats, man!
"No, I was out of my head because I really thought I did well. And I thought I played how I was supposed to play…
"Lars and James were the original garage band duo, as far as that goes," he continues.
"They always made the records that way, from 'No Life 'Til Leather,' it was Lars and James, guitar and drums.
"On the original 'No Life 'Til Leather' cassette – if you happen to ever see a real copy or a photo of a real copy – in Lars' handwriting, in ink pen, on the label of the cassette, 'Turn bass down on stereo.' On No Life 'Til Leather!"
"They mixed it how it was supposed to be mixed – there's the bass and there's the guitar from all the way back.
"But Lars didn't want it because it messed with his drums somehow, so when he sends the demo out to fucking Combat Records and wherever, 'Turn the bass down before you even listen to this.'
"Before you even get it going, just turn the bass down. Right from the get-go. Before you even start."