FOO FIGHTERS' DAVE GROHL names 'Medicine at Midnight' song that he looks forward to playing live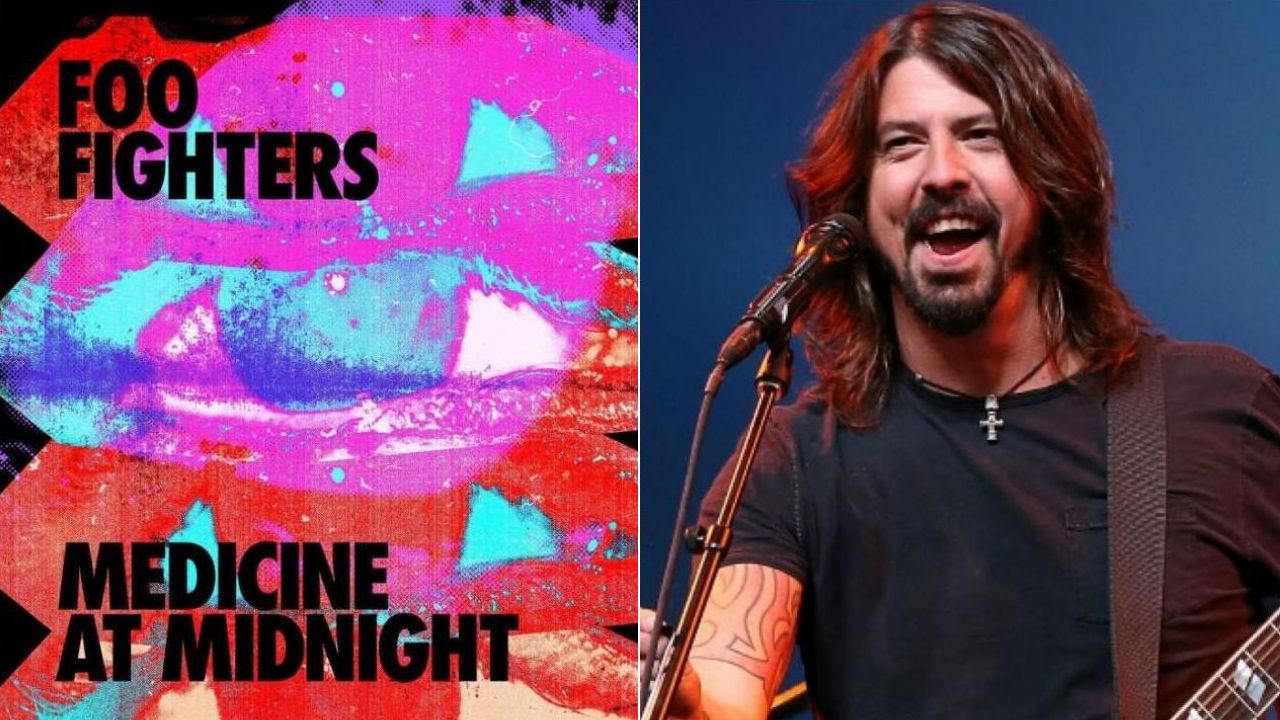 In a new interview with WMMR, the singer Dave Grohl has appeared to celebrate the band's tenth and newest studio effort 'Medicine at Midnight,' name his favorite songs and the recording process of the album.
'Medicine at Midnight,' which is a follow-up to 2017's 'Concrete and Gold,' will be originally released on February 5th, 2021. Just before the album, Foo Fighters has released a single from it and titled 'Shame Shame.'
During the interview, Dave Grohl was asked if he has any favorite tracks on the upcoming album besides 'Shame Shame.' He named 'Cloud Spotter' as one of the favorite songs from the album.
"Yeah, there's a song called 'Cloud Spotter' that when you first hear the groove, it's like – you're like, 'Oh my god, this sounds like a disco song!'
"And then the chorus is like death metal. [Laughs] I'm serious, it's pretty awesome, and the song 'Medicine at Midnight,' to me, it sounds like our band."
David also revealed there was a song titled 'Love Dies Young' and admitted how it sounds like.
"Then there's a song called 'Love Dies Young,' the last song on the record, that is probably the closest thing we'll ever get to – it sounds like KISS was playing an ABBA song, in a way.
"You hear it and you know it's us, it sounds like us, but it makes your shake your butt, it's like, 'Oh my god, what happened? This is crazy.'"
Dave Grohl continued the interview by revealing the most meaningful song of him, 'Waiting on a War.' He detailed a fact about the song and stated that he's written the song while recording the album. Dave also explained why the track is so meaningful for him and named the song that he is looking forward to playing on stage.
"And then there's a song called 'Waiting on a War,' which is a really important song to me. I wrote it while we were making a record.
"When I was a kid growing up in D.C., I was always afraid that we were gonna go to war, and I think it had something to do with growing up close to the city because I thought, 'OK – if there's a war, we're the first people that are gonna get it.'
"But I also would watch the news and I would see, there was always some sort of conflict or tension in the world, and I was afraid I was gonna die in a war and had these dreams of missiles and soldiers and stuff.
"While we were making the record, my 11-year-old daughter, I guess she watched the news and there was something going on in North Korea, and I was driving her to school one day and she said, 'Dad, are we going to go to war?'
"And I thought, 'Oh my god, she's having the exact same anxiety that I had as a kid,' and what a drag, the kids live under this sort of black cloud, this sort of dark umbrella of that sort of anxiety, that hopeless feeling that there's no hope.
"And so, I wrote a song about it, it's called 'Waiting on a War,' just like waiting on a war for this and that, but there's got to be more to this than that, this hopeful feeling.
"And when you hear it you'll instantly know this is a Foo Fighters song, there's this beautiful sort of acoustic thing, and then it just explodes in the end like a Foo Fighters song.
"That's the song I imagine the minute we step on stage in front of thousands of people, we're gonna start the set with that song, the place is going to join along in a huge singalong, it's going to be a gigantic emotional moment, and then we're gonna just blast off into three hours of Foo Fighters songs after that."
Click here for the interview.