Disturbed: "Excited to Celebrate Our First #FighterOfTheMonth!"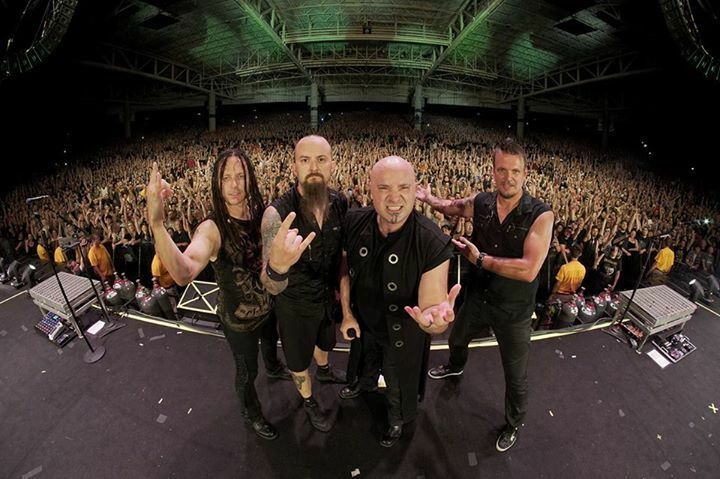 World-famous American hard rock band Disturbed announced they first #FighterOfTheMonth.
Disturbed, who wanted to raise awareness on social media and continued it successfully, experienced the excitement of the first congratulations. They continuing to be a life around to #AReasonToFight campaign. We thank them for their awareness and wish them more!
The reason for their excitement this month was expressed in an article on Instagram.
Here's the article about first #FighterOfTheMonth:
We're excited to celebrate our first #FighterOfTheMonth!
⠀⠀⠀⠀⠀⠀⠀⠀⠀
NAME: @cindycsepregi
NOMINATED BY: @xxsandlexx
STORY: This Friday, Cindy is about to undergo 9 weeks of chemotherapy to combat cancer that was discovered this past April. The cancer formed around a liver transplant she had in April 2017, which was necessary after being diagnosed with PSC (primary sclerosing cholangitis). She was given only one month to live prior to the transplant. Cindy and her husband Joe generously donated to Sandi's dog's bone cancer treatment, which is how they all met.
⠀⠀⠀⠀⠀⠀⠀⠀⠀
Let's give Cindy Ten Thousand Fists in the air, and further encouragement for #AReasonToFight! Thank you both Cindy and Sandi.
⠀⠀⠀⠀⠀⠀⠀⠀⠀
If you would like to nominate someone you know to be a Fighter Of The Month, record a video no longer than 1 minute and post it on Instagram with the hashtag #FighterOfTheMonth, and tell us why that person should be chosen. You may not nominate yourself. If your nomination is selected, we will reach out to get more information.
You can see the post below: