Mötley Crüe's Nikki Sixx Claims 'Rock And Roll Is Embarrassing'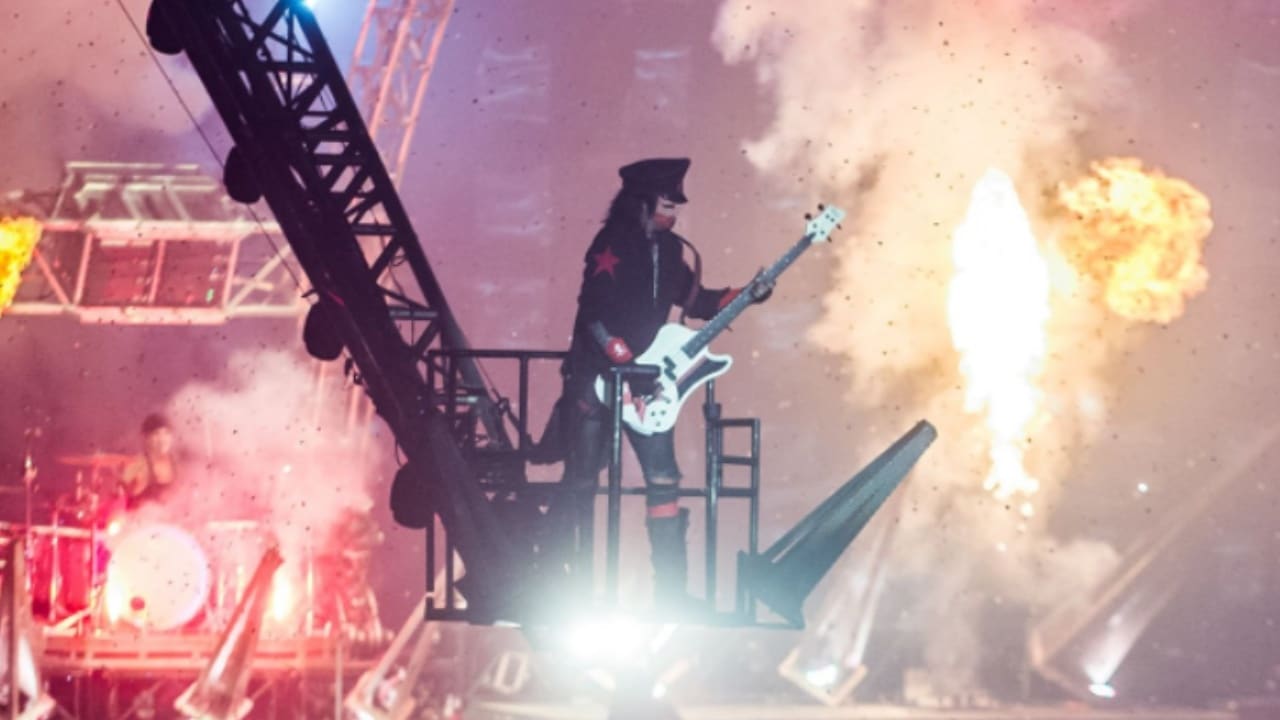 Mötley Crüe bassist Nikki Sixx appeared on Classic Rock. The legendary bass player was asked about the current state of rock. According to Nikki, rock is "extremely overproduced" in many cases.
Nikki, who shares his honest opinions about today's rock bands, talks more about his longing for rock and roll in the 90s rather than criticism. With the development of technology, music industry got evolution as well and some things have changed.
We understand from Nikki's words that what he yearns for is humanity and humanity's tendency to make mistakes. It is not surprising to hear these words from someone who lived through rock and roll in the 80s and 90s and conveyed this feeling to the audience, especially with their live shows.
Selling more than 100 million copies worldwide with their nine studio albums, Mötley Crüe has also been certified seven platinum by the RIAA. Having put on some of the most iconic live performances rock history has ever seen, Mötley Crüe's numerous tours have sold out.
Anyway, in his latest appearance with Classic Rock, Mötley Crüe bassist Nikki Sixx shared his critique of the current state of rock and reflected on what has changed from the past to the present.
"My criticism is that it's extremely overproduced in a lot of cases," Nikki comments. "It's ProTooled to death, it's chopped to death, and I miss some of the slop. I miss some of the flat notes. I miss when a guitar player doesn't exactly come down perfect. I kinda miss some of the nuts and bolts of just being in a raw rock'n'roll band.
"With that being said, there's some cool bands that are coming out and just going to the studio and cutting it pretty much live off the floor, and it's real – you can feel it, that they mean it."
Nikki Sixx Says 'We're supposed to be loud and rude and in-your-face'
Nikki, who admitted to listening to Mötley Crüe only before preparing for shows, says most of the videos he finds on YouTube are embarrassing. But according to Nikki, it should be embarrassing anyway because Rock 'n Roll has to contain all kinds of craziness.
"It's funny, the only time I ever really dig down and listen to Mötley Crüe is as we're putting together a show; you kind of go through the albums and stuff like that. I dug into YouTube and was looking at some of the old videos, and I guess it could all be considered embarrassing because rock'n'roll is embarrassing – as it should be.
"We should be ridiculous, we should be outrageous, we should be pushing envelopes and we should be rebelling against each other. We're supposed to be loud and rude and in-your-face."
Back in 2021, Nikki Six has discussed the idea that why didn't Mötley Crüe decide to re-release them in the Elektra reissue, Van Halen's impact, Quiet Riot, Randy Rhoads, and of course his band, Mötley Crüe.
Focusing on the re-release the songs on the Elektra reissue, Nikki said: "I had this idea when we were getting ready to go out and do the Final Tour that maybe we should re-record 'Stick To Your Guns' – like re-record it nowadays. Back then we barely had two pennies to rub together to record it… or maybe we would ruin it, so I never really brought it up to the band.
"I thought it would be a cool way to end, what I thought we were ending our career on, by ending it with the same song we began it with. Hey, you never know! [Laughs]
"But, yeah, I talked a lot about London because what was important about London was the passion and the gang-like mentality that we had.
"All pre-Mötley Crüe. How hard we worked. What we were willing to do without. The side hustles we were willing to do to survive."
Later then, Nikki Sixx praised Van Halen, Eddie Van Halen himself, Randy Rhoads. He also mentioned his pre-Mötley Crüe era and explained why no label company would signed them. At the end of his words, Nikki Sixx admitted that his band Mötley Crüe and members changed his life forever.
"Also at that time, in 1976, Van Halen, the biggest band in Los Angeles, blew up and was gone, and they changed the music scene forever because no one had ever seen a guitar player like that [Eddie Van Halen]," Sixx continues.
"Then you had Quiet Riot with Randy Rhodes, and Quiet Riot had two Japanese record deals. They didn't have good distribution, but in L.A., they were like it. I would go see them and all that stuff.
"Then there was London, my band, and when we got Nigel Benjamin, who was the guy who replaced Ian Hunter in Mott The Hoople, that band was Queen meets Bowie meets T. Rex.
"We couldn't get arrested because they wanted us to do our hair like Flock of Seagulls or the handclaps like U2 does and the Go-Gos and we're like 'No, this is who we are!'
"No record companies would sign us, and when Capitol Records, my own uncle passed on us, Nigel Benjamin with such talent did not have the fortitude to keep it together and keep working so he quit the band. I was not going to go back to Idaho and work on a Goddamn farm again. I had a dream and I just kept going, and a lot of that is important for people to understand.
"Bad shit happens to good people, but you have got to keep going. In fact, you might have to work harder than the next guy, and if I hadn't continued on, I would have never have formed Mötley Crüe. I would have never have met Tommy, Vince, or Mick… and they changed my life forever."