Tony Iommi Speaks On How Black Sabbath Made His Life Easy To Live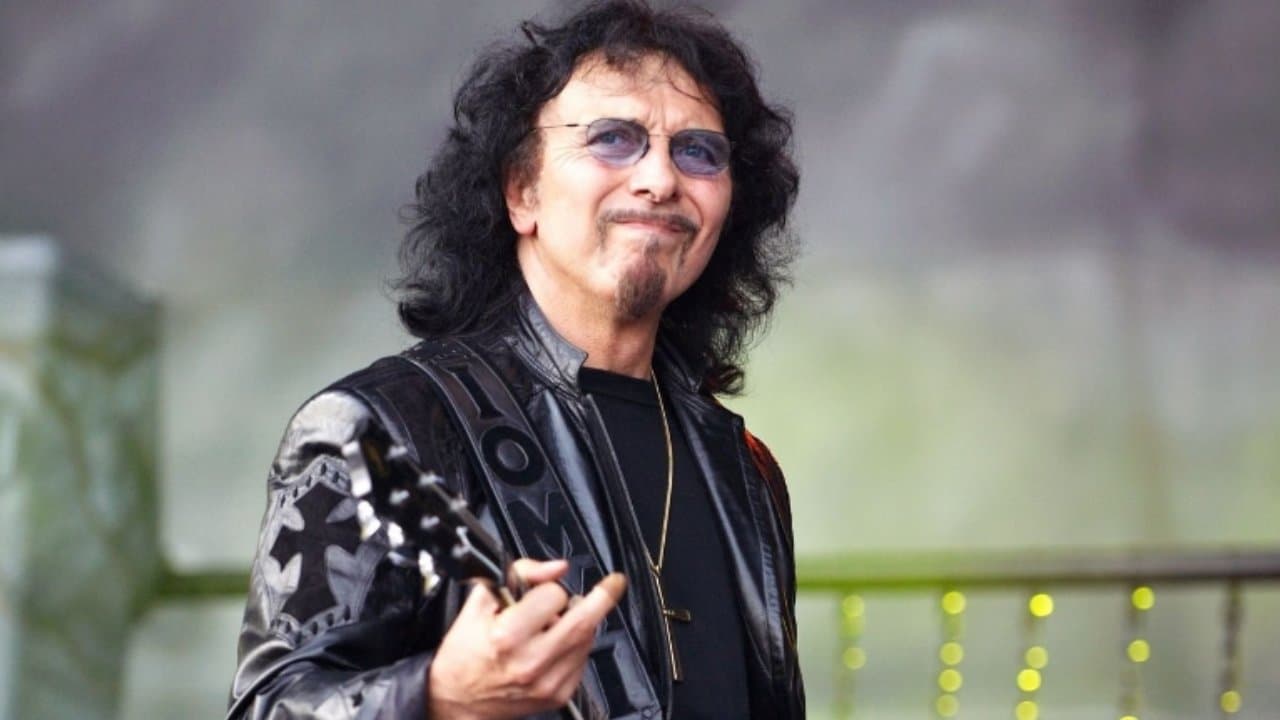 In a new appearance on Westside Business Improvement District, Tony Iommi was asked to record a vlog about his early memories in Birmingham. Tony Iommi recalled how his band Black Sabbath made his life easy to live after they gained worldwide success.
Tony Iommi has been the lead guitarist and leader of his co-founded heavy metal band Black Sabbath since 1968. Being a sole continuous member of Black Sabbath for nearly five decades, Tony Iommi is one of the key members of the band that helped them to create its fanbase and international fame. Having a $170 million net worth, Iommi owes a huge part of his wealth to his works with the band.
Throughout his tenure with Black Sabbath, Tony Iommi contributed to every one of its releases, as he performed in the band's entire discography. As some of you might know, the band debuted in 1970 with its self-titled album and released its latest album in 2013, named 13. He was inducted into the Rock and Roll Hall of Fame with the Birmingham-based Black Sabbath in 2006.
There are a lot of important rock and roll bands that based in Birmingham and United Kingdom over the years. When huge artists like Robert Plant, Judas Priest, Duran Duran, Moody Blues, and Beverley Knight are from Birmingham, the artists like The Who, The Rolling Stones, The Beatles, and Radiohead are the bands that based in United Kingdom. Black Sabbath is the other band based in Birmingham and improved itself all around the world.
However, when Tony Iommi was talking about Birmingham-based bands, he revealed how his band Black Sabbath made his life better and easy to live. He admitted that Ozzy Osbourne, Geezer Butler, Bill Ward and himself were turned away when they tried to get into a club in their city.
"Before Black Sabbath got to be known in Birmingham, it was very difficult to get into lots of places," Iommi says. "In fact, Ozzy, Bill, Geezer and myself tried to get into another popular club in Birmingham called the Cedar Club where Ben Bevan would play a residency when he was in a band called The Move.
"As you can imagine, we were promptly turned away. We were too scruffy and in most clubs there was a definite dress code and you weren't allowed in wearing jeans. So that was definitely us out."
Tony Iommi Adds Birmingham Is The 'Home Of The Fantastic Talents'
Tony Iommi then mentioned Birmingham-based artists, saying that his city is the home of worldwide talents. Iommi showed how he loves his city Birmingham, praising his band Black Sabbath and saluting those artists.
"Birmingham has been the home of some fantastic talent from the Moody Blues, Duran Duran, The Spencer Davis Group, Stevie Winwood, UB40, Elo, John Bonham, Robert Plant from [Led] Zeppelin, Beverley Knight, Joan Armatrading, and many, many more," Iommi continues. "That's just to name a few. We've had some great actors, some great writers. You name it. We've got 'em in Birmingham.
"Anyway, I hope you've enjoyed yourselves and thanks so much for visiting."
Back in December 2021, Tony Iommi had discussed Black Sabbath's possible reunion for touring and the experience of long and tough tours. At first, the musician commented on his band's The End tour and said the band was disbanded because of him. He then mentioned his blood cancer and health struggles that led him Black Sabbath to stop touring.
"It was emotional, the last year, because we'd done it so long together, and it just felt pretty weird, really," Iommi says. "It was basically my fault to end it because of the touring.
"The problem is in a band of this size, you can't just go and go a week of gigs; you've gotta do a world tour of 18 months. And when you do that, you have to take that on.
"When you first mention it, about going out on tour, 'Yeah. Brilliant. 18-month tour. Fantastic.' But when you get into a year of it, you get tired. But you have to take it on that long 'cause you've got all the crew to keep alive.
"Everybody's got a job, so you can't do one week and then have a month off and do another week, 'cause you won't get the crew; they wanna have a job. So we've done it for that long — we've done a world tour and a world tour again.
"And then it was getting sort of tiring. Even though we had our own plane and we [stayed] in the best hotels — everything was perfect — but you still get tired. We'd have a base in New York when we play in that area, so we'd have the plane there fly in.
"So you get in at three o'clock in the morning and then try to get to bed and sleep. So it was a regular thing like this. We tried to make it as comfortable as possible. It couldn't get any easier or [more] comfortable, but it still was tiring. And the late nights and stuff.
"So, when I was talking to my doctors, they said, 'You shouldn't really be doing it to that extent, flying,' 'cause I've got blood cancer. It wasn't good for me to be doing that much flying. I talked to the guys and I said, 'It's probably the time to call it a day now, sort of thing, for now' of that extensive touring.
"We haven't stopped it. It's just the major touring that has come to a stop; I wouldn't wanna do 18-month tours again. But that doesn't say we wouldn't do any one-off stuff."