Bruce Kulick On KISS' Rock Hall Induction: "I'd Love To Be Inducted"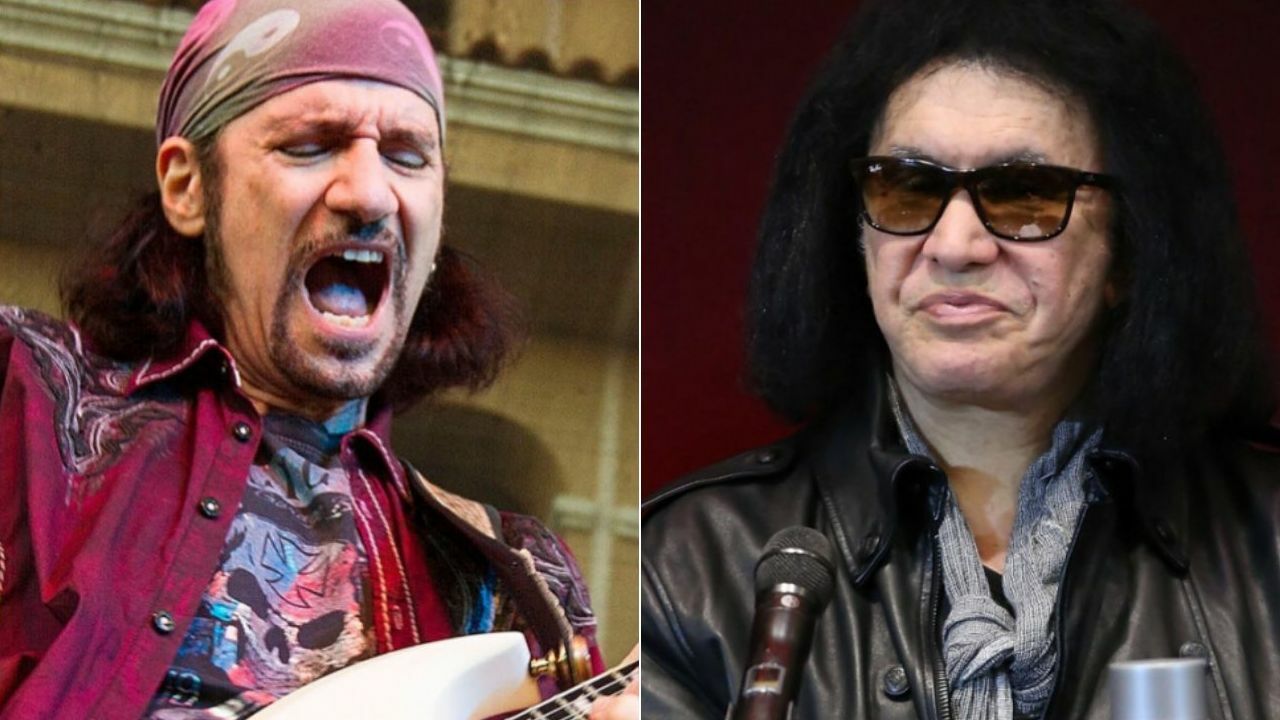 Former KISS guitarist Bruce Kulick mentioned Rock and Roll Hall of Fame's unfair selections, also touching on his former band's behavior to him when they were inducted into the Rock Hall in 2014.
KISS is an American rock band that has been preparing to say goodbye to its fans with its ongoing farewell trek, the End Of The Road tour. Throughout its nearly five-decade career, KISS has released 20 studio albums. When the band debuted in 1974 with its self-titled KISS, they had released the latest album in 2012, named Monster.
Bruce Kulick was the lead guitarist and backing vocalist of the band from 1984 to 1996. When he was a member of the band, he contributed numerous KISS stuff such as 1985's Asylum, 1989's Hot In The Shade, 1992's Revenge, the band's live album Alive III, and the seventeenth album Carnival of Souls: The Final Sessions.
In 2014, KISS was inducted into the Rock and Roll Hall of Fame. The induction was including the band's four original members, Paul Stanley, Gene Simmons, Peter Criss, and Ace Frehley. Although Bruce Kulick was not an inductee, he was a guest of his former band KISS that night.
Recently, Kulick has opened up about his former band's Rock Hall induction ceremony. At first, the interviewer of Rolling Stones mentioned the moment that KISS fans were yelling as Brooooce. According to the interviewer, he looked around for Bruce Springsteen when people were yelling as Brooooce but he then realized that they were yelling for Bruce Kulick. After that, Kulick showed off his gratitude for KISS fans and shared his pride.
"I was very pleased about that, and just to have Tom Morello mention my name," Kulick says. "HBO caught a few great shots of me at the table with Tommy [Thayer, guitar] and Eric Singer, who were also screwed.
"They deserved it too. It was really tragic. Paul and Gene had a really hard line with the Hall of Fame.
"And like I said, I've embraced the fans so much. I'm very aware of my status and my KISS-tory and how much I'm part of that family. I'm very proud of it."
Bruce Kulick Admits He'd Love To Be Inducted Into Rock Hall As A Member Of KISS
Later then, the interviewer claimed that Rock Hall seems to have no clear standards, which means they are taking anybody with unfair selections. Answering the question, Kulick showed off his agreement with the interviewer and revealed what Rock Hall did wrong with the rock band Heart. He also admitted that he would love to be inducted into the Rock Hall as a member of his former band, KISS.
"There are other bands they've screwed as well," Kulick claims. "It's still wrong. I know Heart had tremendous success later on, but they only inducted the early Heart. That's wrong.
"Those guys had multi-platinum records with other really talented musicians. It's a travesty, but the fans know.
"I'd love to be inducted, but I don't need that to have the acceptance of my fans. I know what I contributed to that band."
Elsewhere, Kulick discussed whether it was positive that he was with KISS that night. According to him, he felt very happy when KISS invited him to the night. Detailing that night, Kulick revealed how KISS behaved to him. He also mentioned why his band did not perform on the night and screwed Rock Hall.
"I was very happy when Paul and Gene invited me," Kulick continues. "They treated me like I was in the band. They flew me out, first class. They put me up at the same hotel.
"I was driving with the guys in what looked like armored Suburban limousines. We all walked in late, purposely I think, since they were trying to make a statement. I was team KISS.
"Even if they were showboating a bit about not wanting to play the game, and they were fighting with Ace and Peter, they certainly would have liked to have played.
"It should have been an unplugged performance with all of us. But the Hall of Fame didn't get it, wouldn't allow it, so screw them."
Furthermore, Kulick had remembered that he always would hear things about Ace Frehley wanting to get back KISS. He had exampled the moment with Star Wars.
"I always would hear things about Ace wanting to get back in the band," he said. "I wasn't really very clear about how or when it could happen.
"But then again, I thought I had maybe three or five years of being in KISS, and then the whole thing would either implode or it would go back to what they were.
"I always make the analogy to the way that Star Wars was so big. And then there's 20 years of nothing new from Star Wars. Then all of a sudden, I don't need to tell you what they were able to do. They introduced it to a whole other generation."