QUEEN's BRIAN MAY Reveals A Life-Changing Innovation Related CORONAVIRUS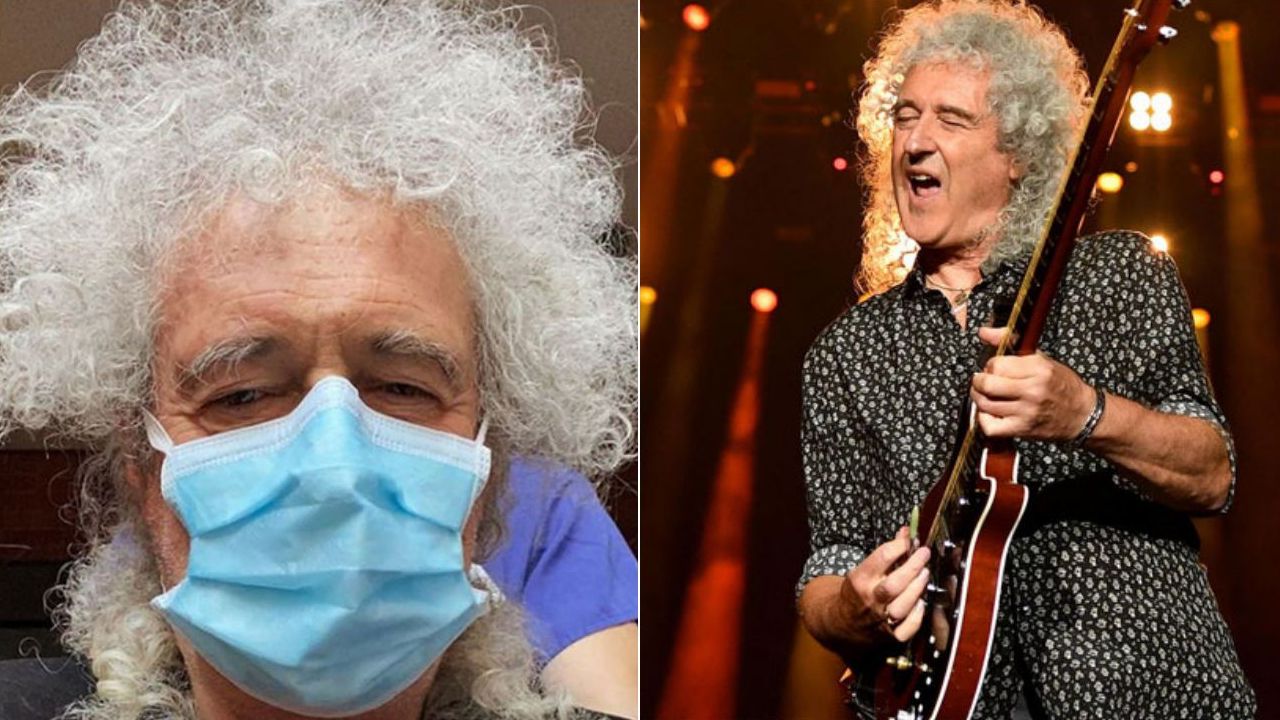 Queen guitarist Brian May has recently updated his official Instagram page with a helpful post. According to Brian May, it is one of the most life-changing innovations related to coronavirus outbreak.
Just a month ago, the whole world stuck at home and was forced to wear masks due to the coronavirus plague. When the time that scientists were working on a COVID-19 vaccine, every day, experts discover new ways to protect people from each other and test more safely.
According to Queen star Brian May, there was a product named SARS-CoV-Rapid Ag, and it tests coronavirus truly 96 percent. He also states that the result is ready in exactly 15 minutes. In the recent Instagram post he shared recently, Brian May touched that product and shared his first result with his fans.
Recently, he wrote a letter to mention the issue. "I think this is important, Brian May said. "Maybe there is some flaw in my reasoning, but, as I see it, this could be one of the most life-changing innovations in the world right now. There has been very little talk of it in the media – where the news has all been focussed on new hopes of an effective vaccine. But it seems to me this RAPID COVID 19 TEST is the answer to a prayer. You can do it yourself, and the result is ready in exactly 15 minutes.
"This is my first result. The fact that there is no coloured lower line in the display means that I have tested NEGATIVE – in other words there is at the most, a tiny amount of the virus in my body, and I am not infectious to those around me. If I were anywhere near becoming infectious, as I understand it, there would be a faint line in the lower position. And if the line were solid, it means I am definitely infected and infectious (whether or not I have symptoms) and must quarantine immediately.
"So the fact that I and my PA Sally, who took this picture, both took the test earlier today gave us a free pass to work safely together all day. Of course it was a working day so this was legal anyway, but it has added greatly to our feelings of safety.
"This for me is life-changing. It will hopefully enable me to get my studio running safely again. More later — but let me know what you think, folks.
"Of course all this depends on whether the test is truly as sensitive as they're claiming – over 96 per cent. We shall see if this is verified. But for now …. A cautious hurrah! Bri."
So far, there were 53M confirmed coronavirus cases worldwide. While 36,9M people recovered himself, 1,3M people have passed away due to the coronavirus.
You can find the photos shared by Brian May below.