Pick Your Side: MILEY CYRUS or JOAN JETT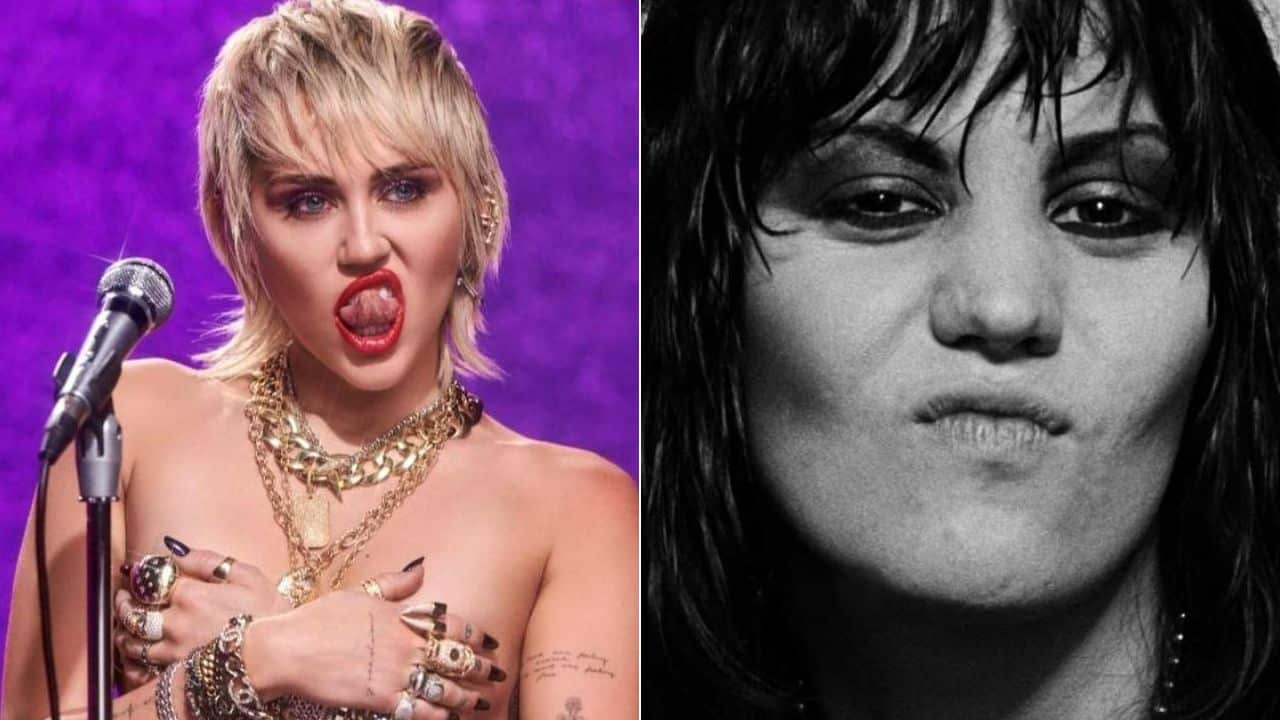 After Miley Cyrus' Queen performances at the NCAA men basketball Final Four tourney on April 3, people went crazy and showed some respect for her. On Twitter, rock fans or not, a couple of listeners compared Miley Cyrus with Joan Jett.
Recently on Twitter, Miley Cyrus has sent a short video about her Queen performances, saying, "A star is born."
The video was starting with Miley Cyrus' walking cooly into the scene with her black leather pants. She combined her super-tight outfit with gorgeous sunglasses.
Entering the stage, Miley Cyrus was walking with the band's classic "We Are the Champions." Later, Miley continued with "We Will Rock You." Later, she performed a bit of "Don't Stop Me Now."
https://twitter.com/MileyUpdates/status/1378497177769631744?s=20
https://twitter.com/MileyUpdates/status/1378497931838373892?s=20
Following her epic performances, people started to talk about her performance on Twitter. Rock fans or not, she had huge respect for people who watched the show.
A fan Federich has written, "Glad to see this young lady Miley Cyrus rocking the stage tonight with songs of the Queen! My wife was in shock, we haven't seen something like that in years! Miley rocks!"
Later, another listener wrote, "Not a Miley Cyrus fan but she just done a hell of a job performing. Might be a fan now."
https://twitter.com/smiler_boymc/status/1378514002687496195?s=20
After all, people have started to compare Miley Cyrus with Joan Jett, who was inducted into the Rock and Roll Hall of Fame by Miley Cyrus. The discussion divided people into two. When some people supported Joan Jett, the remaining listeners supported Miley Cyrus.
When ichabod named user said, "Y'all comparing Miley Cyrus to Joan Jett? Apologize to Joan right now," another user commented, "It's a good comparison. In the sense that she is the closet thing to Joan Jett currently out. She is Joan Jett-esque." Later, another fan answered it and said, "Joan Jett is a rock goddess, Miley is not."