Paul Young Gets Excited When He Remembers Being Freddie Mercury For One Day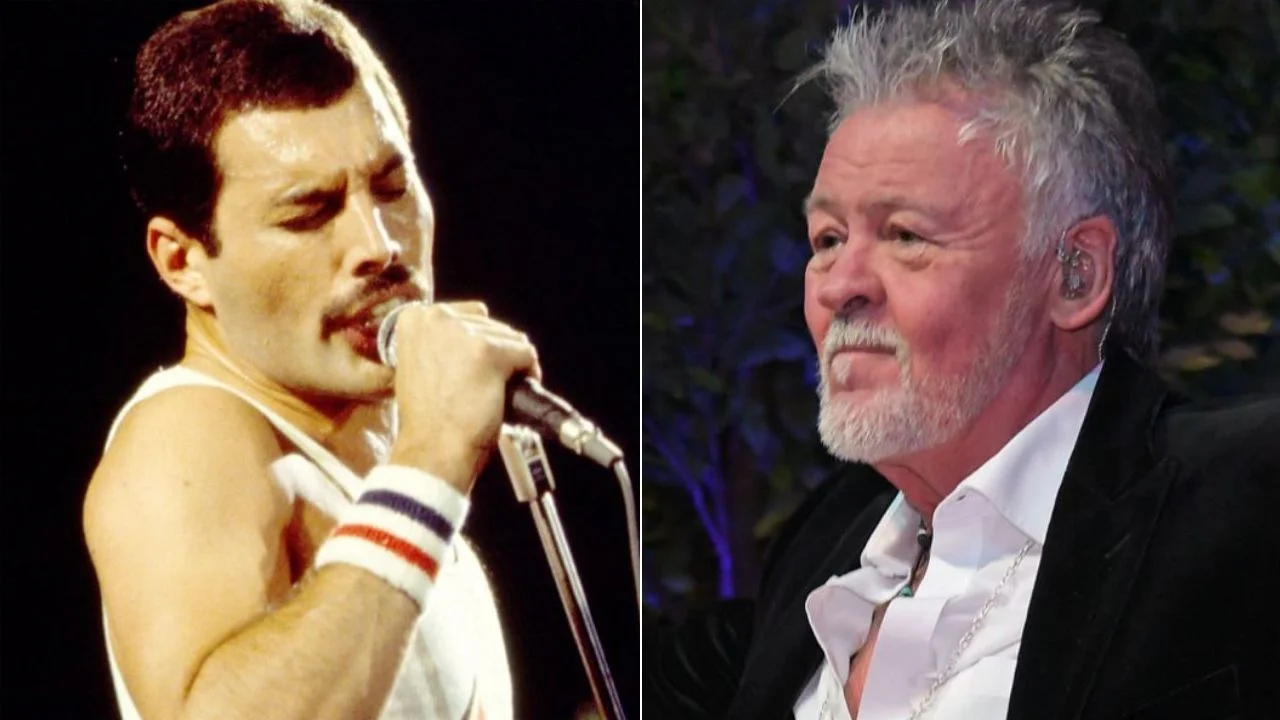 The successful musician Paul Young recalled the late Queen singer Freddie Mercury tribute concert and admitted that it was exciting that he became Freddie Mercury for one day.
Freddie Mercury was one of the most iconic vocalists in rock music. From his first appearance in music in 1970 to the day he passed away tragically due to AIDS in 1991, he contributed to Queen's growing up. Releasing 14 studio albums as a member of Queen, Freddie Mercury was the writer of the band's hit songs Bohemian Rhapsody, We Are the Champions, Killer Queen, and Crazy Little Thing Called Love.
As a member of Queen and thanks to his unique voice, Freddie Mercury achieved numerous honors for his musical career. He was posthumously inducted into the Rock and Roll Hall of Fame in 2001. He was also inducted into the Songwriters Hall of Fame in 2003 and the UK Hall of Fame in 2004. Considered the greatest, Freddie is still an icon for musicians who have been playing music for a while or those who started recently.
In 1992, there was a tribute show in honor of Freddie Mercury, who passed away in 1991. It was held at Wembley Stadium, where Queen became a legend with a live performance of Bohemian Rhapsody. In the tribute concert, Paul Young was one of those artists who performed with the band in addition to Metallica, Robert Plant, David Bowie, Slash, Joe Elliot, Elton John, Tony Iommi, and Axl Rose.
During a recent appearance on Mercury Phoenix Trust, Paul Young recalled what it was like to get an offer to play a Queen song with the band to pay tribute to the late Freddie Mercury. He started the interview revealing his reaction to the songs the band's manager had suggested he play.
"I remember that one manager told me about the concert, and we knew they would be approaching artists like me," Paul says. "I was interested.
"Then, a second manager contacted me and said, 'Okay, you need to choose a song.' I said, 'Okay,' but then I went back to the life on the road. They called me in a very short space of time. He said, 'We have the five,' and I said, 'Already?'"
Paul Young Says 'Being Freddie Mercury For One Day Was Fantastic'
Paul Young then said that the manager told him that he was the person who was going to play Queen's another classic Radio Ga-Ga. Admitting that being Freddie Mercury for one day was fantastic, he added that he thought it was enjoyable.
"Everyone was choosing their songs, and he read out the list to me," Paul adds. "He made sure that 'Radio Ga Ga' would be the one. There were ballads left, and I thought, 'I'm already getting too much attention. Some other bigger hits were ballads.'
"So I wanted to do 'Radio Ga Ga.' I thought that would be fun to do. I get to be Freddie for one day, with one of his best moments. That song was fantastic to do live."
Back in December 2021, Brian May had detailed the creation process of Freddie Mercury's masterpiece Bohemian Rhapsody during an appearance on Guitar Player. When the interviewer asked how he created the guitar solo for the song, Brian admitted that it was very special.
"This track had been evolving for a while," Brian said. "It was very much the product of the fevered brow of Freddie. We knew it was something very special. It was recorded in pieces, as I think everybody knows.
"We would rehearse and record. We'd do it until we got it right. The various bits were put together. Freddie put a guide vocal on, and then we started doing all the multitracked vocal harmonies.
"There was already a rhythm guitar on there, of course. And somewhere during that process we talked about where there would be a solo, and that part of it Freddie hadn't mapped out.
"He said he wanted a solo in there, and I said I would like to, effectively, sing a verse on the guitar. I would like to take it somewhere else.
"I would inject a different melody. There was already a lot of color in there, but I would like to have a free hand. And I could hear something in my head at that point, long before I went in there and played it."