Ozzy Osbourne's Last-Ever Appearance Scared His Fans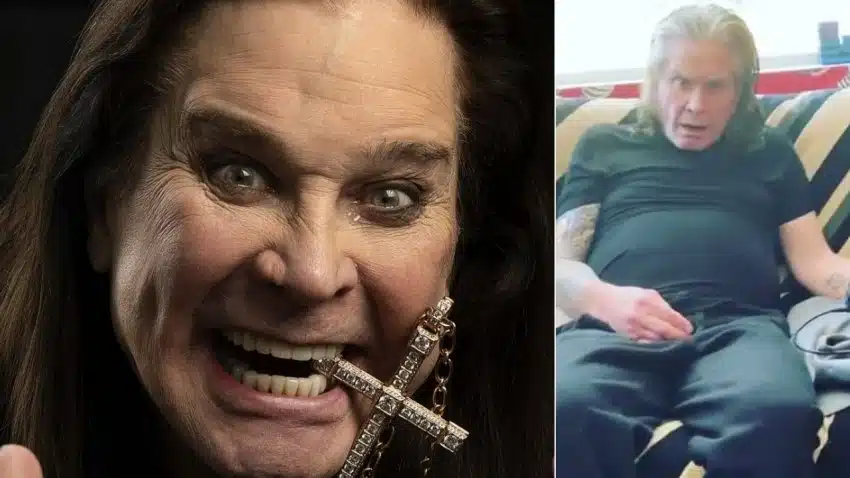 Attention to Black Sabbath and Ozzy Osbourne fans… The video you'll watch below might make you sad, because, Ozzy Osbourne, also known as The Prince of Darkness, looked very tired after the hard struggle he gave against bad luck and body illnesses.
As some of you might know, the talented rappers Lil Jon, Twista and Trick Daddy have teamed up for a track titled "Let's Go," which was released in 2002. However, a sample of Ozzy Osbourne's "Crazy Track" is included in the track.
Ozzy Osbourne, 72, listened to the song for the first time ever since its release and reacted to the song, which also includes his song. In the short video shared by Lil Jon, Ozzy Osbourne looked so weak and tired. His hair was still in white and grey. His body condition was fading a bit.
In the social media caption, Lil Jon wrote, "I THINK OZZY IS PLEASED. ME @trickdaddydollars & @TWISTAgmg DID HIS CLASSIC JUSTICE. rp @thisiswatt @OzzyOsbourne."
Ozzy Osbourne is working hard for his upcoming album which is a follow-up to Ordinary Man, the twelfth studio effort of Ozzy Osbourne. In the album, Metallica bassist Robert Trujillo, Foo Fighters star Taylor Hawkins and Red Hot Chili Peppers legend Chad Smith are appearing with Ozzy Osbourne.
Watch the video here:
I THINK OZZY IS PLEASED. ME @trickdaddydollars & @TWISTAgmg DID HIS CLASSIC JUSTICE 😁👍🏽 rp @thisiswatt @OzzyOsbourne pic.twitter.com/bnVHgAYBCk

— LILJON (@LilJon) February 13, 2021