Max Cavalera Explains Why He Once Hated A Led Zeppelin Classic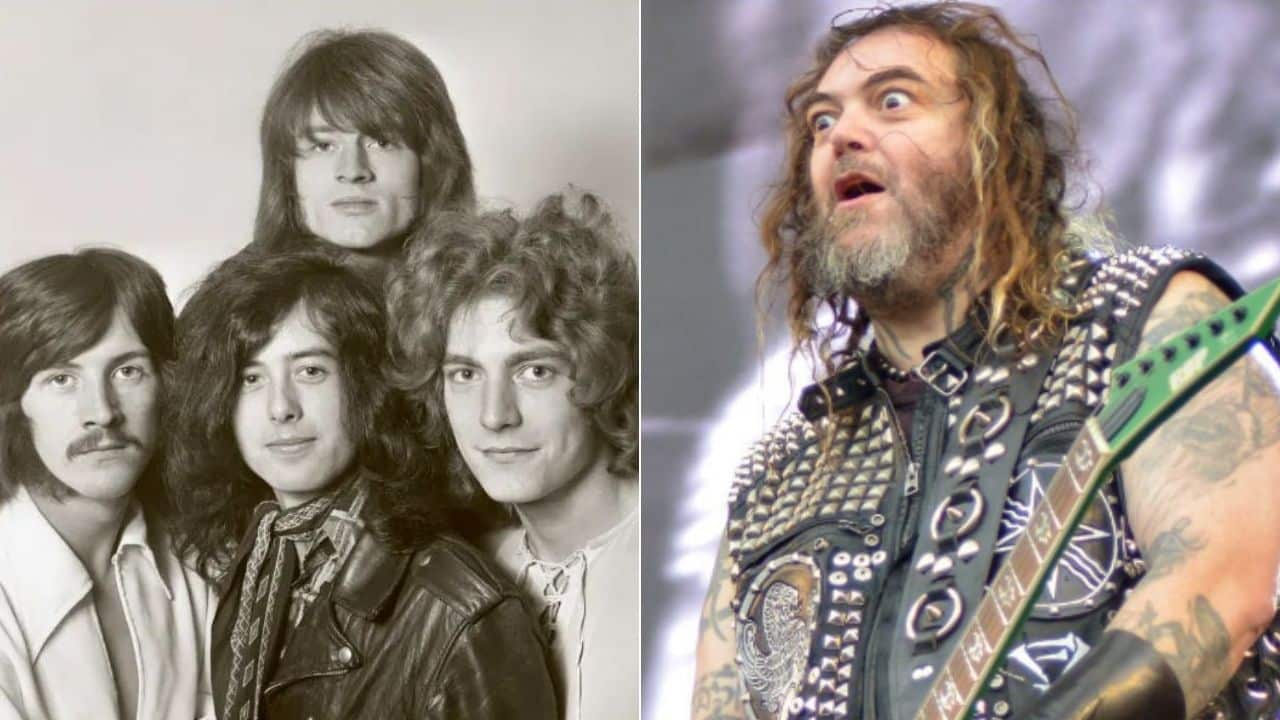 Soulfly frontman Max Cavalera has just interviewed with DJ Force X to talk about the upcoming Soulfly album, Totem, which will be released on August 5, 2022. In the interview, Cavalera recalled the time he hated Led Zeppelin classic Stairway To Heaven because of its length.
As some of you might know, Led Zeppelin was a rock band officially activated from 1968 to 1980. Releasing 8 studio albums during that period, the band debuted with the self-titled Led Zeppelin back in 1969. In 1979, they released their eighth and final effort, In Through the Out Door. Although the band was activated for about 12 years, the music they made during that time still influences new and young artists.
Rock and metal songs are known for their length in the music world, as they have aimed to touch people's life easier. Stairway To Heaven was one of those works that have influenced young and new artists in rock. Featuring on the band's untitled album, which is commonly known as Led Zeppelin IV, Stairway To Heaven marks the longest song of the album with over 8-minute listening time. It is one of the songs that has adapted to the popularity of the era.
In his recent online interview, Cavalera discussed rock and metal songs' lengths. At first, he expressed that he is pretty happy to record that album, Totem. He also admitted that he has tons of passion for metal music and that it still means a lot to him.
"I fell in love with the way this record was made," Cavalera said (transcribed by MetalCastle). Very warm feeling stores, the nostalgic of some of the songwritings of the fast songs. And the experiment on side B was also really fun to make.
"So, overall… no regrets, man. You know, I'm blown away [that] I'm alive and I'm still enjoying playing music. That's like, mind-blowing at my age. Most people lose interest by then, like, 'I'm done with this.' But, no me. I'm still very much in love being passionate about metal."
Max Cavalera Explains Why He Hated Led Zeppelin Classic 'Stairway To Heaven'
Soulfly man then recalled the time he hated listening to Led Zeppelin classic Stairway To Heaven when he was young. Saying that the song's length made him feel bad, Cavalera said he every time skipped the track to listen to the next song.
"The older I get it, the more I can learn to listen to [longer songs]," he continued. "When I was young, I didn't have patience for long songs.
"I hated 'Stairway to Heaven.' Hated it, I could never listen to the whole thing. Every time I put it on, after one minute I skipped the track and be like, 'Let's go to 'Black Dog' or something, you know.
"But now I appreciate it. Definitely appreciate what it takes to make a song like that."
He then mentioned the time he experienced the long song format.
"There's a lot of thought process the song, and you've got to build a different vibe. Yeah, that was a lot of thought process on the creation and formation building of the song and you got a different vibe," he said. "There's [shifting] time signatures, the long outro with the double music, different drums. It was definitely a fun thing to be a part of."
Back this past May, Steve Vai respected Led Zeppelin and Jimmy Page. Revealing that Led Zeppelin's smash hit Heartbreaker is his favorite song from the band, the guitarist also revealed the heartwarming thing he told Jimmy Page.
"Usually, we were inspired by the music that our parents are bringing or our siblings are bringing home," he says. "My sister brought home Led Zeppelin in the middle of my fascination with compositional music. And once I heard it, I already had a love affair with the guitar going.
"And I heard that song 'Heartbreaker.' I knew what was going on. It was the meanest, coolest, most refreshing, alive, vibrant, visceral attack on the strings that I had ever heard. And it just lit me up. I'm like, 'That is the coolest thing ever. I want it.' And that was it."
"He knows. When he was being awarded an honorary doctorate of music at Berkeley, they asked me to write something for him. I'll have to paraphrase, but it was something to the effect of – in the physical universe, there are things that include stars and planets, all life and all dimension.
"And then there's the space that enables these things to exist. That space is a vital element since 1968 for every kid that has picked up a guitar to try to find his voice on the instrument. Jimmy Page has been the space that enables all of our notes to be played."