Lamb of God's Randy Blythe Recalls Being Arrested: "I Thought They Were Gonna Break My Arm"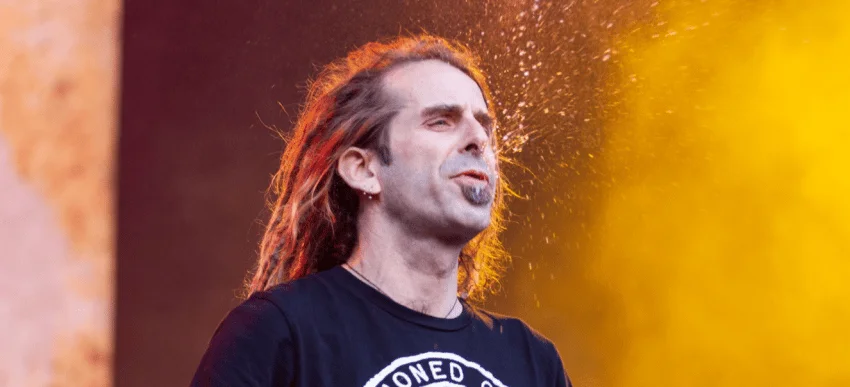 The 49-year-old musician Randy Blythe, vocalist of the heavy metal band Lamb of God, spoke on Reddit and remembered his rare-known arresting while talking about his past.
During a conversation, the singer was asked if 'ODHGABFE' story true. He replied by accepting and explained how it happened. He said:
"Yeah, it's true. In the early '90s I was squatting in the Lower Haight in SF with a bunch of punk rawkers – it was raining and we went into an abandoned building to get dry & try to sleep.
"Cops came and arrested us (we weren't raising hell or anything, just trying to sleep) – anyways, once in the paddy wagon, a few people started raising a bit of a ruckus, just hollering, so there was some pepper spray – tasty.
"I tried to move my handcuffs from behind my back but they got caught around my ass & my stupid punk rock belt hahaha – got to the station and was trying desperately to get them back up behind my back – no dice.
"So they just yanked me outta the paddy wagon & I fell straight onto the concrete floor. Got kicked a little, then they were trying to move my arms back up with their legs but it wasn't working – I thought they were gonna break my arm."
Randy continued his words by saying scared.
"I was really scared so I just started laughing hysterically (it was weird – there was nothing funny going on, but I just started laughing) – that pissed off this female officer really badly & she roughed me up pretty badly – she was the worst.
"The people in the paddy wagon were all yelling at the cops, and it was tense. Eventually they got my arms back up and put us in a holding cell for a bit, then let us go. Rough night…"
Randy Blythe appears with Lamb of God since 1995.
Click here for the conversation.