Rammstein's Richard Kruspe Says Rock Music Is Not High Priority In The Music Business As Much As Hip-Hop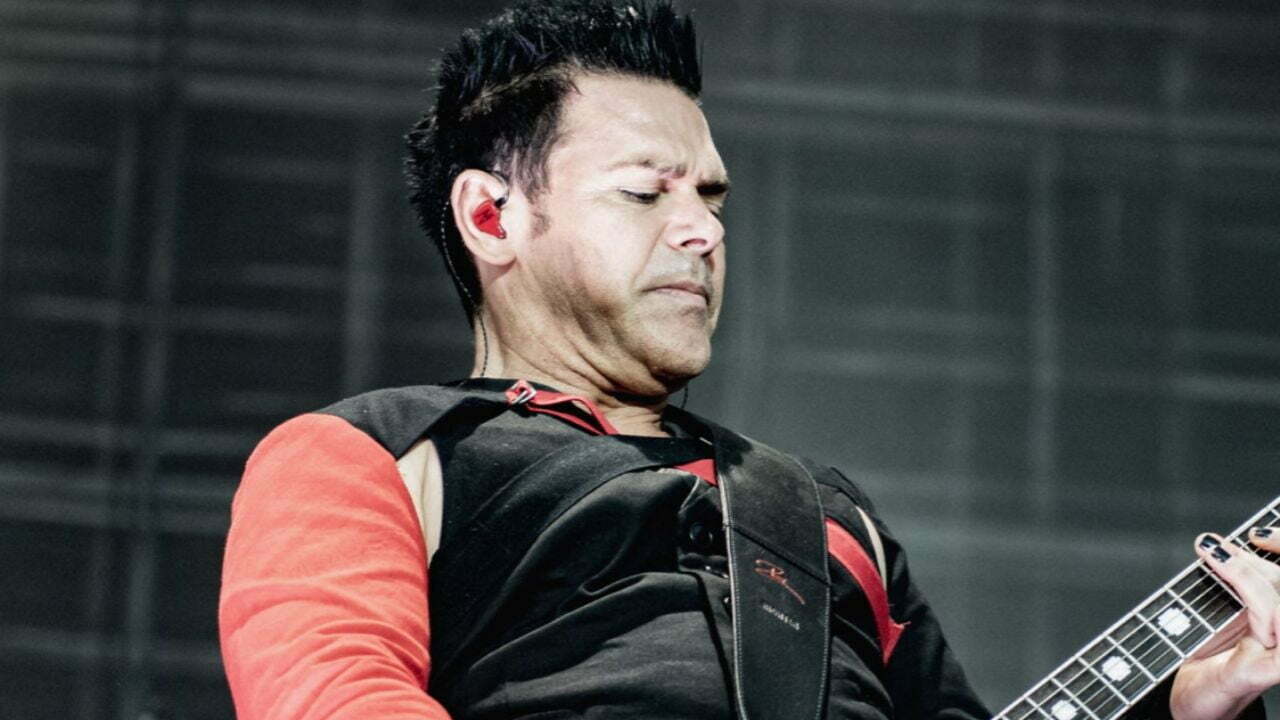 In a new interview with Summa Inferno, Rammstein guitarist Richard Kruspe discussed the current state of the rock industry and said that the rebellion in rock music is kind of over these days.
Rammstein is a German rock band formed in 1994. The band has not been changed since its first day. Releasing 7 studio albums at press time, Rammstein's discography also includes 3 live albums, 2 compilation albums, 29 music videos, 6 video albums, and many more things.
Richard Kruspe is known for being the lead guitarist of Rammstein. Debuted in 1995 with the band's Herzeleid album, Kruspe performed in every one of Rammstein's albums. His latest album with the band was the band's untitled seventh studio album.
Outside of his Rammstein tenure, the musician is the lead singer of his US-based industrial metal band Emigrate. He released 4 studio albums with the band. Those were the band's self-titled 2007 effort, 2014's Silent So Long, 2018's A Million Degrees, and 2021's The Persistence Of Memory.
However, recently, the guitarist made an appearance to share his opinion on the current state of rock music. Touching on the music genre's history, the musician said it was a rebellion of young rockers against their parents.
"The thing with rock, it used to have, or every kind of music has a certain kind of mission," Kruspe says. "Rock music used to be music that we would [use] to rebel against our parents.
"I remember when I was small, I was cranking up rock music, and my parents would come in and say, 'Can you put it down?'
"Nowadays, when my kids play rock music, I come in and say, 'Can you make it louder?' So the rebellion in rock music is kind of over."
Richard Kruspe Adds Rock Music Is Not High Priority In The Music Business
Richard Kruspe concluded his words by revealing the pathetic situation of the rock music industry. According to him, rock music is not a high priority in the music business as much as the hip-hop genre.
"That's why I think the rebellion these days is more in lyrics," he explains. "That's why I think hip-hop is so popular — because the young generation needs to rebel.
"But this will also [be] over, and the next generation [will move on to] something else. I don't know if rock music comes back, but at the moment, obviously, it has changed and it's not high priority in the music business."
Elsewhere in the conversation, the guitarist bemoaned the lack of new rock bands that would take their places at festivals in the future. Touching on Metallica, the guitarist said that Muse was the last stadium band, and there are no new bands to play huge stadium shows.
"Acts like Rammstein and Metallica all like dinosaurs," he says. "I mean, of course, but think about it — all those dinosaur bands, they're old.
"We're old people by comparison. The young generation, they're listening maybe also to rock, but they're also interested in other kinds of music.
"And the other problem is that those big bands, they're not coming after. I always talk about those stadium bands. It's almost over. What's the last stadium band you know? Maybe Muse was the last one.
"I'm talking about huge stadium bands that can play in a stadium. They're getting less and less and less, and certainly they will die out."