Ozzy Osbourne Recalls His First Met With Randy Rhoads: "What The F*ck Is This?"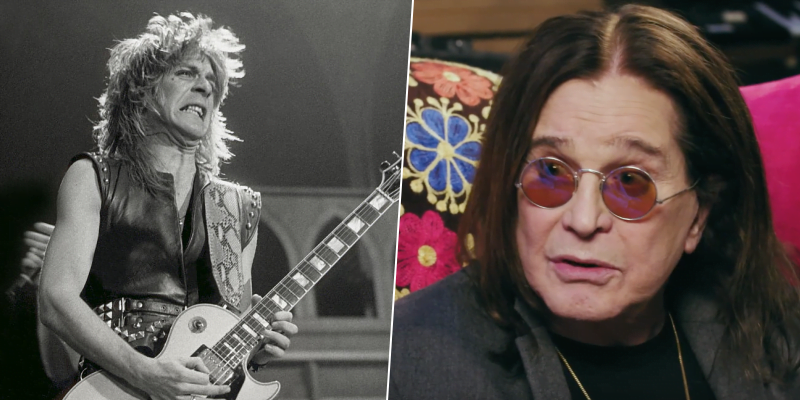 In a new interview with Beats 1, the legendary English singer Ozzy Osbourne, also known as the lead vocalist of the world-class heavy metal band Black Sabbath, has talked about Randy Rhoads and remembers the first time he met him.
When the interviewer asked, "Do you feel it was fate that brought you and Randy Rhoads together?", Ozzy Osbourne replied:
"Absolutely. Randy Rhoads, I can remember the first time I met him. I'd go, 'What the fuck is this?' He was, like, this tall, a hundred pounds wet. But when I heard him play, it was just…"
Ozzy also touched how he lucky in his career and how the great guitar player Jake E. Lee was. Jake is best known as the guitar player of the Ozzy Osbourne between 1982-1987.
"I've been very lucky in my career, but also my wife has been such a great… she tells me, 'Do you wanna sit on your arse feeling sorry for yourself for the rest of your life or get off your ass and do something?'
"I mean, if it wasn't for Sharon, I'd be long dead. When I got fired from Black Sabbath, I met Jake E. Lee, who was a great guitar player, still is, Zakk Wylde, and Bernie [Tormé] – after Randy – he just recently died. He got me back on stage, and the guy just came along."
Ozzy Osbourne has released his latest and twelfth solo album Ordinary Man on February 21, 2020, through Epic Records.