Ozzy Osbourne On First Meeting With Randy Rhoads: "I Thought He Was A Girl"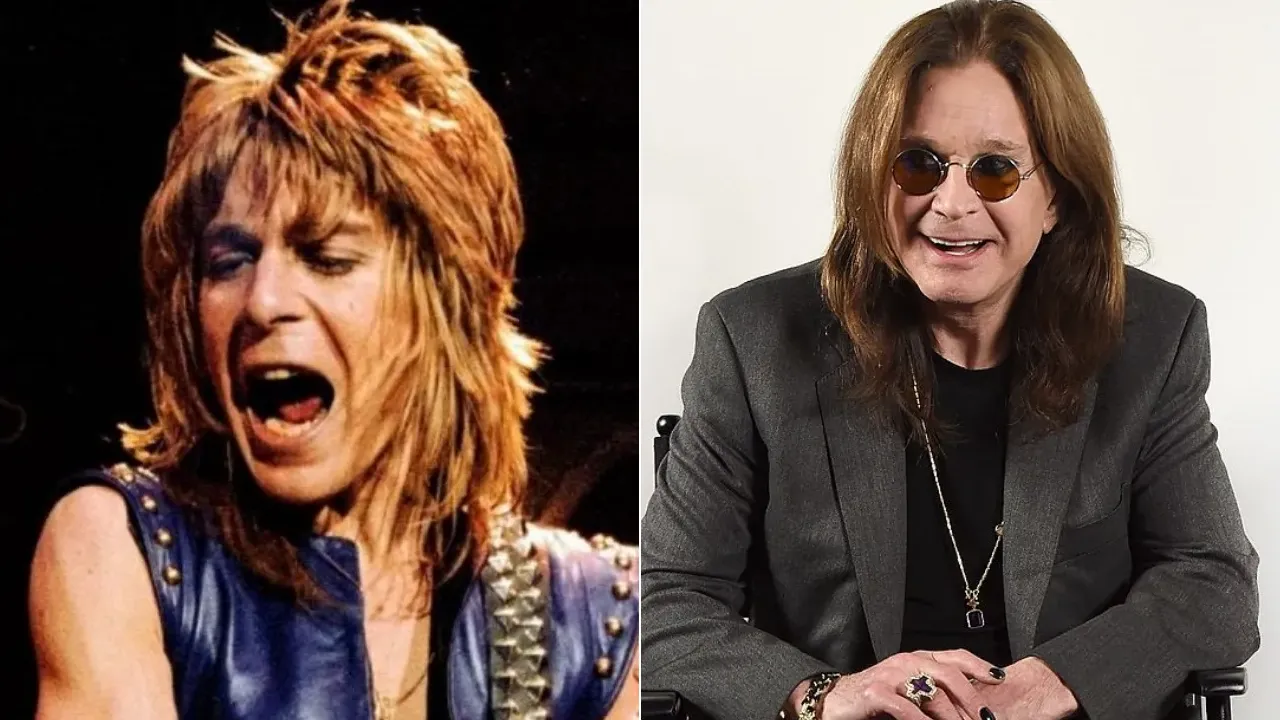 In a new interview with Stereogum, Ozzy Osbourne recalled his first meeting with his legendary guitarist, Randy Rhoads, saying that he thought Rhoads was a girl at first because he was drunk.
Gained international fame as a member of Black Sabbath, Ozzy Osbourne got fired from the band in 1979 due to alcohol and drug addiction that damaged his relationship with the band members. After all, Ozzy Osbourne, who released his most recent album, Patient Number 9, earlier this month, embarked on a solo career that brought him more worldwide success than his Black Sabbath days.
Ozzy Osbourne, who contributed to the 8 studio albums of Black Sabbath, was very open to making music at that time and did not want his dismissal from the band to stop him. Although he did not yet have bandmates when he decided to start a solo career, he gradually gathered teammates for himself. Ozzy finally met Randy Rhoads, the founder of the band Quiet Riots, and this was a career-changing moment for him.
Randy Rhoads played on Ozzy Osbourne's 2 solo studio albums throughout his career. Starting his musical career with Ozzy in 1979, the guitarist continued to contribute to Ozzy and inspire guitarists with his style until he died in 1982. Some of his most remarkable efforts on Ozzy Osbourne were "Crazy Train" and "Mr. Crowley."
Recently, Ozzy Osbourne recalled how he ended up with Randy Rhoads. At first, Ozzy mentioned Randy's audition to him. It was clear that Ozzy had no faith in Randy Rhoads playing good music. He even mocked him when the guitarist first came around him, saying that he thought he was a girl.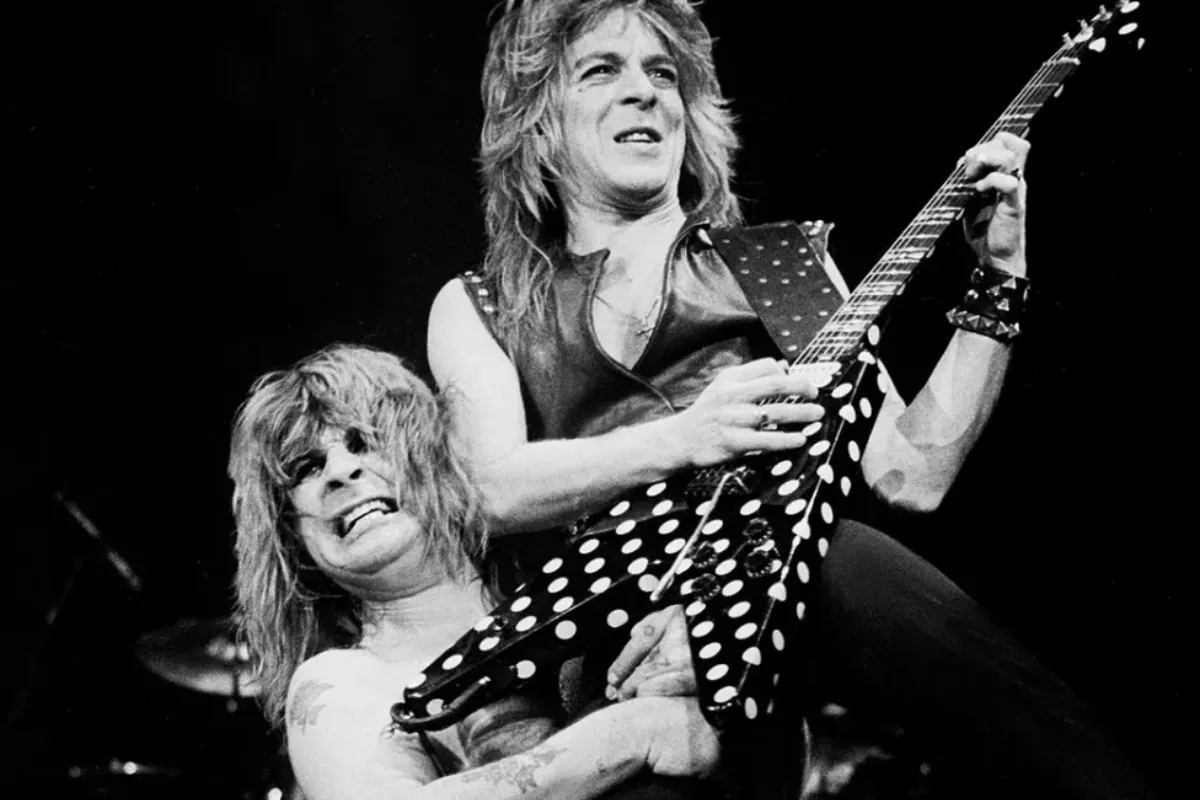 "He [Dana Strum] was the one who brought him [to me]," Ozzy recalls. "I'd never formed a band of people around me, and I'd never auditioned anyone. I didn't know how to audition. I was in an apartment not far off the Santa Monica freeway, and he brought Randy 'round when I was fuckin' three sheets to the wind. I'd been drinking all day. And this little guy came in, and I thought he was a girl at first. He was such a tiny guy. I said, 'Fucking hell. I'm done. I've had enough of this. I want to go home now.' I thought, it's never gonna work, I'm going home. And Dana said, 'Just see this one last guitar player.' I was fucked up. I said, 'I want to go home. Bring him back tomorrow and I'll see him.'"
Ozzy Osbourne Says Randy Rhoads 'Blew My Mind Off'
In the end, Ozzy Osbourne was blown away by what Randy Rhoads played for him. Admitting that he was an unbelievable guitar player, Ozzy also touched on what he had always been grateful for about Randy.
"I was still fucked up the next day," he continued. "I went to this studio, and I didn't know where the fuck the studio was. Randy shows up with this little amp and a white Les Paul, and he says,
'What do you want me to play?' I said, 'Whatever the fuck, I don't care.' So he started playing, and I was like, 'What the fuck is this?' Even in my stupor. I put it to him this way: 'I don't know if you're as good as I think you are, but I'll see you tomorrow.'
"So the next day, when I was sober, he blew my fucking mind off. He just blew my mind. He was fucking unbelievable.
"The one thing about Randy Rhoads that I'm forever grateful for, is he spent time with me. He didn't sit in the recording booth and give me some melody to do over what he played, regardless of whether I could do it on stage or not. Then you'd get this stuff that you couldn't do on stage. But he would say, 'It would be better if you could sing it in this key,' you know. He was very patient."
It was not the first time Ozzy said he thought Randy was a girl during their first meeting. In 2020, he appeared on the Broken Record Podcast to look back on the first time he contacted Randy. He also praised the guitarist by saying he was very loyal to his job.
"A guy called Dana Strum from Slaughter – Dana Strum was my original choice for the band," he said. "Sharon got me auditioning people, I never auditioned anybody in my life…
"So Dana says, 'I'm gonna bring this kid, he's great.' So he comes, and he's just a little guy who must've weighed 100 pounds wet. He was like a woman, you know?
"I said, 'Fuck, he's got to be joking!' He's [Dana], like, 'Hear me out. He's gonna come down to the studio so you can hear him play.'
"So I go down to the studio, and I'm thinking I'm hallucinating – this kid comes in with his little amp and he's blowing my lights… I mean, this kid was someone else.
"I was, like, 'Do you want the gig?'… I mean, it was unbelievable. We wrote 'Goodbye to Romance,' the first song that we ever wrote.
"But then he was, like, he didn't want to party. He was a true musician. He wrote music, he talked music."