Scorpions Members Blasted By Former Bandmate: "That Was Very Rude and Greedy"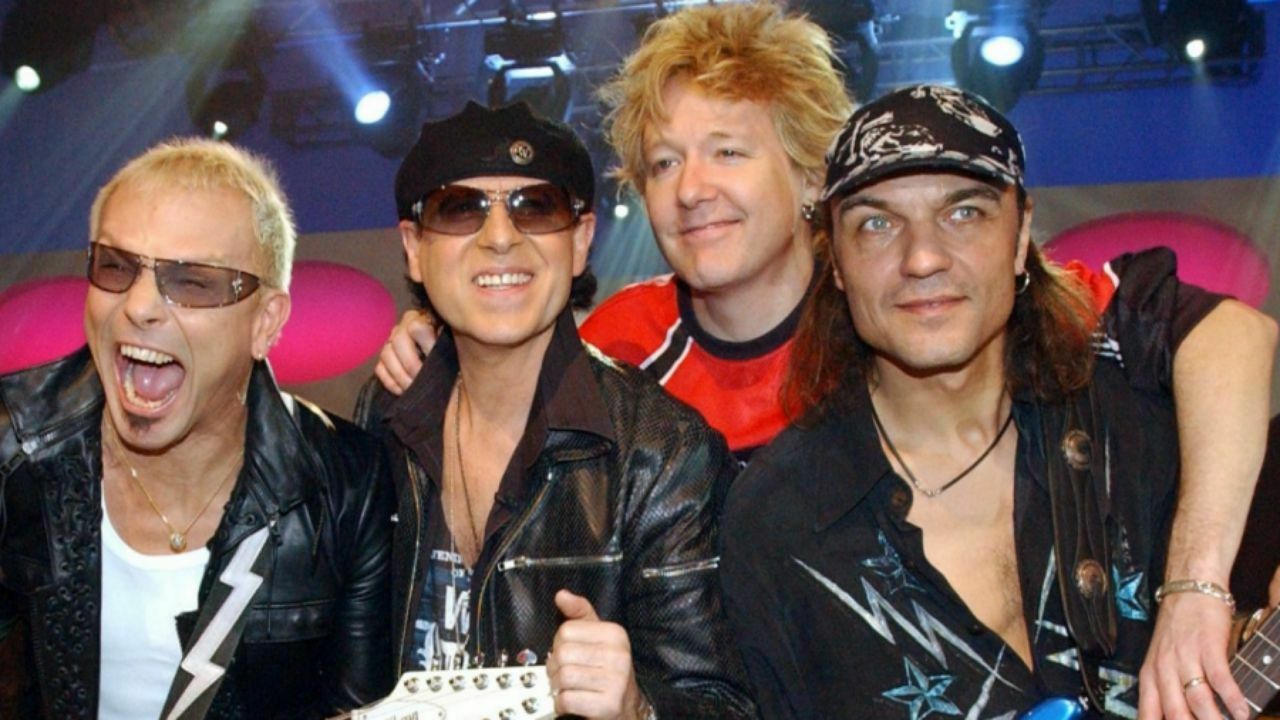 Scorpions blasted by former drummer Herman Rarebell for their greedy and rude behavior.
Former Scorpions drummer Herman Rarebell has blasted the band's frontman Klaus Meine and guitarist Rudolf Schenker for being rude in front of his behavior.
Herman Rarebell was the long-time drummer of the German rock band Scorpions. The drummer had joined the fold from 1977 until 1995 and had played in the band's eight studio albums. The musician reached world success alongside the band.
In 2015, Scorpions had announced that the band's all-time longest-serving drummer, James Kottak, had been fired from the band. Meanwhile, the former drummer of the band, Herman, was sending them a piece of his services to rejoin the band. But unfortunately, he did not receive any message from the band. Shortly after, the band announced that former Motorhead drummer Mikkey Dee replaced Kottak.
Recently, the drummer has blasted his former bandmates by touching on sending his services to them in 2016. When the interviewer of Classic Rock Magazine asked him that if the disappointed at the time when the band had ignored him, the drummer said that it was rude.
"I'll tell you how disappointed I am," the drummer said. "I sent them a message offering my services, and never even got a reply. I thought that was very rude."
Herman Says Scorpions Acts Greedy
Following his remarks, the drummer was referring to the band's current claims that the new album would be a return to the band's golden eighties. He stated that they should have invited the former bassist Francis Buchholz alongside him if they wanted to return those days.
"Now I hear the Scorpions are claiming their new album will be a return to the glory days of the eighties," he reveals. "If they're serious about that, they should get [former bassist] Francis and me back, and also Dieter Dierks who produced all those classic albums."
Later, the musician said they couldn't do that because they've been greedy.
"You know why they won't do that?" Herman asked. "Greed! It would mean having to share everything five ways and not three."
The Drummer Recalls How His Bandmates Reacted To Him Releasing A Solo Album At The Time
Elsewhere in the interview, the former drummer also touched on his debut solo record. When the interviewer asked the drummer that how his bandmates reacted to him releasing a solo album at the time while he was still in the band, he said that Rudolf Schenker asked him to give those efforts to the Scorpions.
"Not very well," the drummer says.
"Rudolf Schenker asked me why I didn't give these to the Scorpions. But they were too heavy for them."