Papa Roach's Jerry Horton Names Metallica Song Led Him To Play Guitar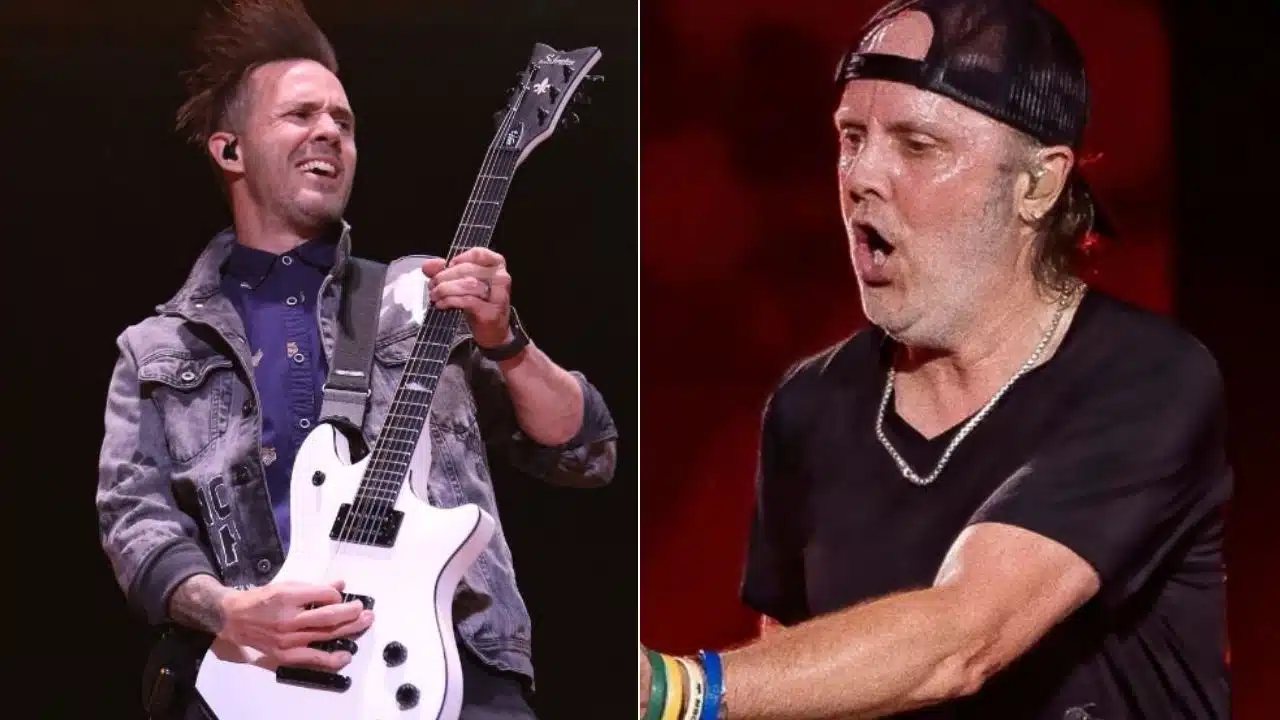 Papa Roach founding member Jerry Horton admitted that there was a Metallica song that led him to play guitar during his youth, and it was "…And Justice For All."
It is no doubt that there are countless iconic moments in the world of rock and metal. Jerry Horton, a member of Papa Roach, allows us to witness one of these moments. The artist, who expressed his passion for Metallica in the early years when he played music as an amateur, unlike other people who loved AC/DC, reveals facts about the band that warms us up.
The iconic Metallica song mentioned by Jerry Horton is part of the combination of the band's aggressive riffs and drumming pattern by Lars Ulrich. Considering an important symbol of justice in the rock industry, the song contained lyrics that are the ultimate symbol of a miscarriage of justice, especially in these words: "Pulling your strings, justice is done."
Recently, while Jerry Horton was speaking to Premiere Guitar, he admitted that Metallica's "…And Justice For All" led him to start playing guitar back in the day. Saying that first realizing that he could play the song's riff was a blast, the musician then said that it made him make his own thing over the years, which was a career-changing.
"I remember I was in Indiana — in a small town in Indiana — visiting my grandparents," Jerry says. "And I had an acoustic guitar and I had just picked it up. And I was into Metallica. Everyone around me was more into, like, AC/DC and more classic rock. But Metallica was new for me at '…And Justice For All'.
"And I was just learning. And I had my acoustic guitar. And that riff was simple enough in the beginning — the intro riff — and sound enough like an acoustic that I worked on trying to figure it out.
"And I remember that 'aha' moment. I was at the park down the street and started playing it and then along with it; I had my Walkman. And even with the acoustic, just still riffing the loud parts, I was just feeling like I could be up on that stage and rocking out like that.
"I'll never forget it. It was a blast. And it really just set me on that path to really try and figure out as many of the songs that I loved and try to do my own thing."
Back in May 2020, the original Metallica bassist Ron McGovney recalled the first time he heard one piece of "…And Justice For All" album, Harvester of Sorrow. According to him, Lars called him at the time to say that Metallica was scheduled for a secret show.
"I remember Lars calling me around then to tell me that @Metallica was playing a secret show at the Troubadour," McGovney reveals. "I remember hearing Harvester for the first time. After the show, James and Jason rode with me to another club. Jason sat in the back of my pickup truck."
I remember Lars calling me around then to tell me that @Metallica was playing a secret show at the Troubadour. I remember hearing Harvester for the first time. After the show , James and Jason rode with me to another club. Jason sat in the back of my pickup truck.

— Ron McGovney (@RonMcGovney) May 1, 2020