Gene Simmons Explains Why 'There's Nothing That Compares To Being In KISS'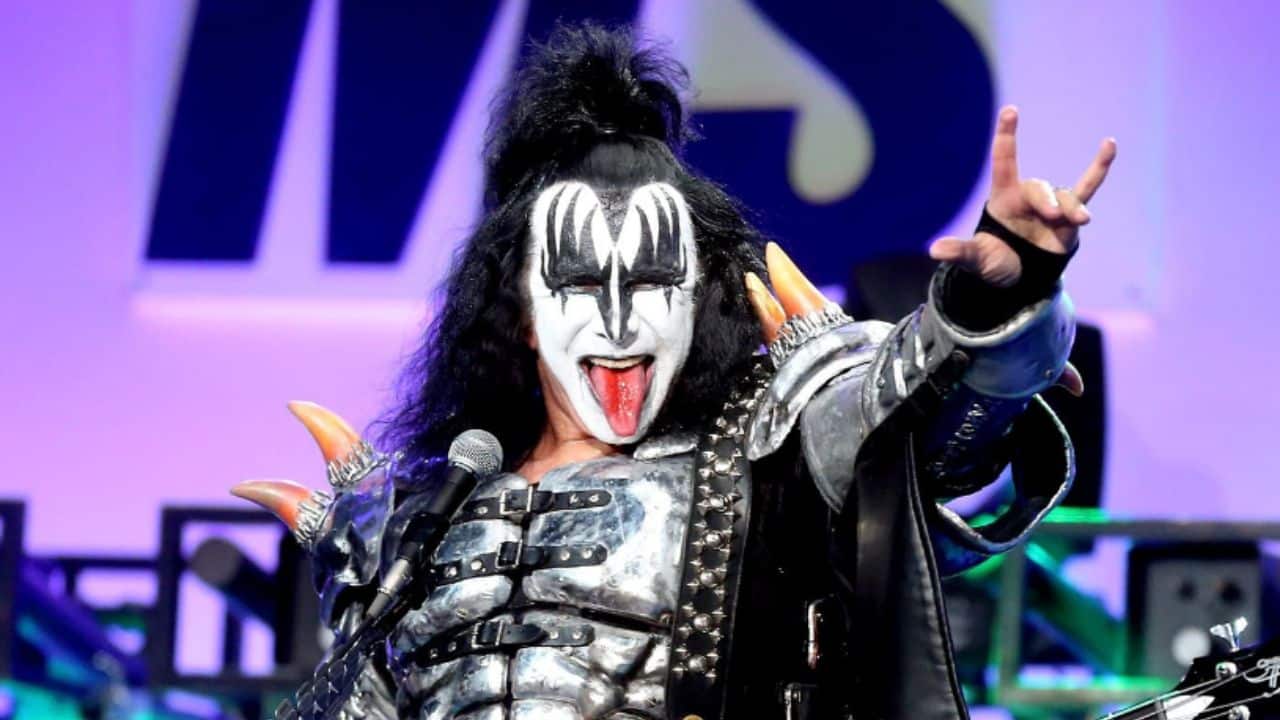 KISS frontman Gene Simmons appeared on My Planet Rocks. In the interview, Gene Simmons talked about the things he spends time on apart from KISS and his investments.
During his over 50 years career, Gene Simmons had a huge impact on heavy metal and gave his inspiration to those who came after him. His story began in the early 70s with KISS and they did the craziest things on stage with the band in his entire career.
In 2004 Simmons was inducted into the Rock and Roll Hall of Fame with KISS. With his long-time appearance on KISS, Simmons took part in 24 studio albums with the band. But KISS's portentous wonder has always been stage shows. Simmons did numerous incredible tours with KISS, and they will soon say goodbye to the stage with their final tour, End of the Road.
Anyway, in a brand new interview with My Planet Rocks, Gene Simmons talked about his side projects and investments. According to Simmons, he is the luckiest man in the world because apart from KISS, he also has the Gene Simmons Band, with whom he can perform on stage.
"I'm the luckiest guy in the world. I have the Gene Simmons Band which has played all over the place when KISS wasn't touring and been lucky enough to headline festivals and all kinds of stuff. And we just fool around — there's no production or nothing. We get up there and invite people from the audience to jump up and just have a great time.
"But we also have a restaurant chain, Rock & Brews; they're all over America. And now we have three Rock & Brews casinos, and more to come, that are opening up. I have my Gene Simmons MoneyBag sodas which are in stores across America. An awful lot of stuff."
Gene Simmons Says 'There's Nothing That Compares To Being In KISS'
Gene Simmons notes that although he has investments to make a living and an alternative band to sing with, nothing compares to performing with KISS. Simmons also reflects on how it feels to be at KISS.
"Now, that doesn't mean that I've had as much fun doing that. There's nothing that compares to being in KISS. But there's nothing that compares to you being — I don't know — 13 or 14 and getting your first kiss. Your heart pumps like it's never pumped before. It's just, like, [feigns shortness of breath]. You can't even catch your breath."
Back this past August, KISS legend Gene Simmons appeared on the "Let There Be Talk" podcast. In the interview hosted by Dean Delray, the legendary vocalist spoke about the final performance of the band.
"We don't know if it's [going to be in] New York. I have good reasons why it should be, but the important thing is when it's the last show, it'll be the last show. KISS the touring band will stop. But the touring band. KISS will continue in other ways. I have no problems with four deserving 20-year-olds sticking the makeup back on and hiding their identity.
According to Simmons, there should be a new KISS line-up that carries the flag but they have to deserve it first. On the other hand, Simmons says it wouldn't be bad to step on stage every once in a while and be accompanied. Thus, the KISS legend will not end and a new page will be opened.
"KISS will continue in ways that even I haven't thought of," Gene predicted. "But I can conceive of… You know, the 'Blue Man Group' and 'Phantom Of The Opera' tours around the world with different personnel. There could and should be a KISS show, kind of live on stage with effects and everything else, but also semiautobiographical thing about four knuckleheads off the streets of New York that ends with the last third as a full-blown celebration, a full-on performance. Not with us. Although not a problem stepping in every once in a while."