Jason Bonham Admits Led Zeppelin Disappointed Him When They Played With Another Drummer For Rock Hall Reunion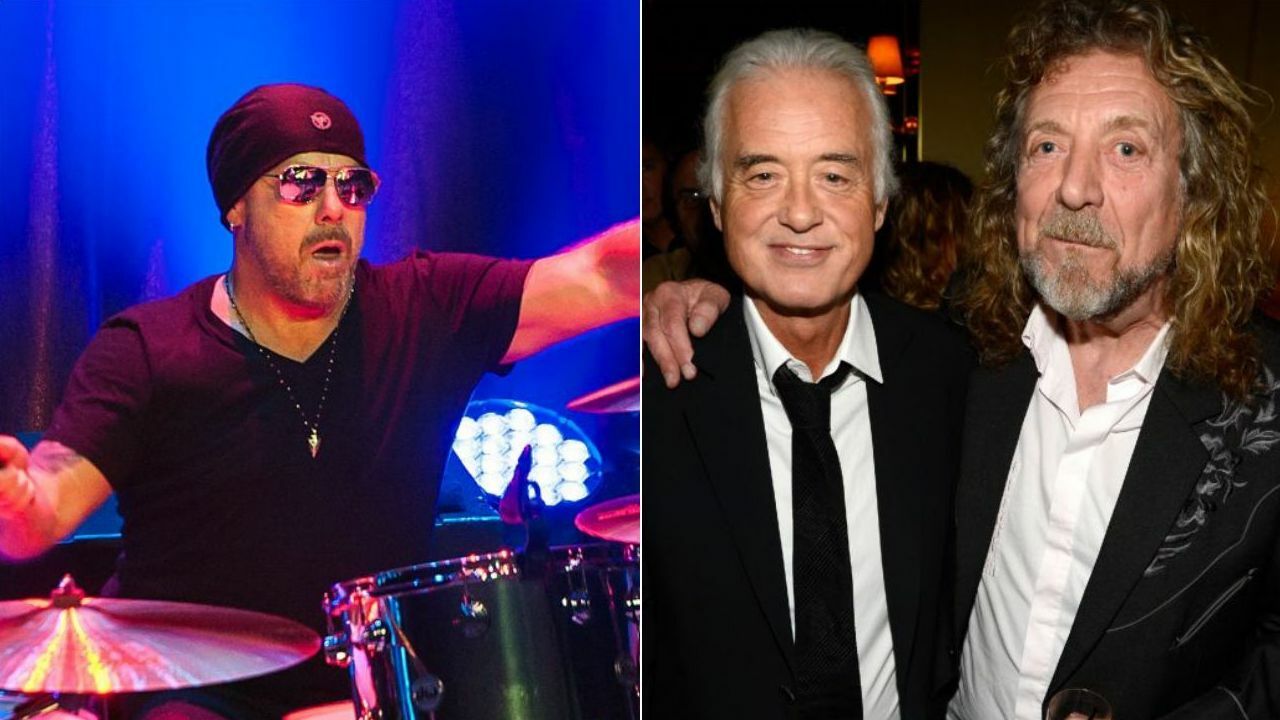 The late Led Zeppelin drummer John Bonham's son Jason Bonham has opened up about Zeppelin's Rock Hall reunion in 1995 and commented on their hiring another drummer instead of him.
Led Zeppelin is a London-based rock band formed in 1968. As you know, they had disbanded in 1980 after the death of the band's drummer John Bonham. Throughout their 12-year tenure in the community, the band had reached great success, consisting of Jimmy Page on guitar, John Paul Jones on bass, Robert Plant on vocals, in addition to Bonham.
On the other hand, Jason Bonham is the son of the late Led Zeppelin drummer John Bonham. Beginning to play drums at the age of five, Jason has played alongside Robert Plant and Jimmy Page separately. He also performed with the surviving members of the band in 2007.
In 1995, when Led Zeppelin was inducted into the Rock and Roll Hall of Fame, the surviving members of the band, Jimmy Page, Robert Plant, and John Paul Jones, had played one brief set with Aerosmith members Steven Tyler and Joe Perry, the artists that inducted them into the Rock Hall. At the time, Led Zeppelin had hired Michael Lee to play drums instead of Jason Bonham.
During a recent appearance on The Eddie Trunk Podcast, the 55-year-old drummer reflected on Zeppelin's one-off reunion. Revealing that people were constantly asked him that why they didn't get him to play, Jason admitted that it was devastating.
"I haven't thought about that for a long time," Jason says. "I mean, when we did, the hardest thing was, I spent so much of my life – and I think you'll probably get it, when you're a kid growing up, and you've been around Led Zeppelin all your life, and then when tragedy happens…
"And then you get hired as the drummer with Robert, I did the pre-work on his first two solo albums, then Jimmy took me out and I played on his only solo album, went on tour with him in '88…
"And then when they actually got back together, that devastated me that they got Michael [Lee] in to play drums. That wasn't a good time for me, I don't know why…
"It was having to explain myself to people, 'Why didn't they get you, aren't you good enough?', and I had a good conversation with Robert about that many years later, I said that was a really tough time for me to understand.
"And he had a very good reason why they did what they did."
Jason Bonham Recalls His Performances With Led Zeppelin In 2007
Jason then continued by remembering his performances with Led Zeppelin in 2007 at the Ahmet Ertegun Tribute Concert at The O2 Arena in London. According to him, it was a blessing and very special to be around them.
"Then to get a chance to do it again in 2007, the way we did it, to have all that time to rehearse, to be around them was very special," he continued.
"I had performances, for me, just acoustic performances while they sat on a couch or they would play, or go to California with nobody else in the room other than myself, I felt very blessed to have been around that, and around them.
"And there was a lot of talk about possibly going on, but at least I got to do it one more time, and in an environment where it was done really well.
"I always say, if opening night was like that, what it'd be like after we did 20 shows? It would've been on fire.
"Since then, I've probably done 150 shows playing that music, so I know I'd be better, but no, I let it go, that's up to the gods.
"I'm just glad to be out back working again and playing, and as I said, new album with Sammy Hagar and The Circle, I can't wait for everyone to hear that."
Back in September 2020, Jimmy Page had recalled the first date of his solo Outrider Tour. In his social media message, Page had mentioned the line-up of the tour and informed fans by saying that they were played on his debut solo studio album, Outrider.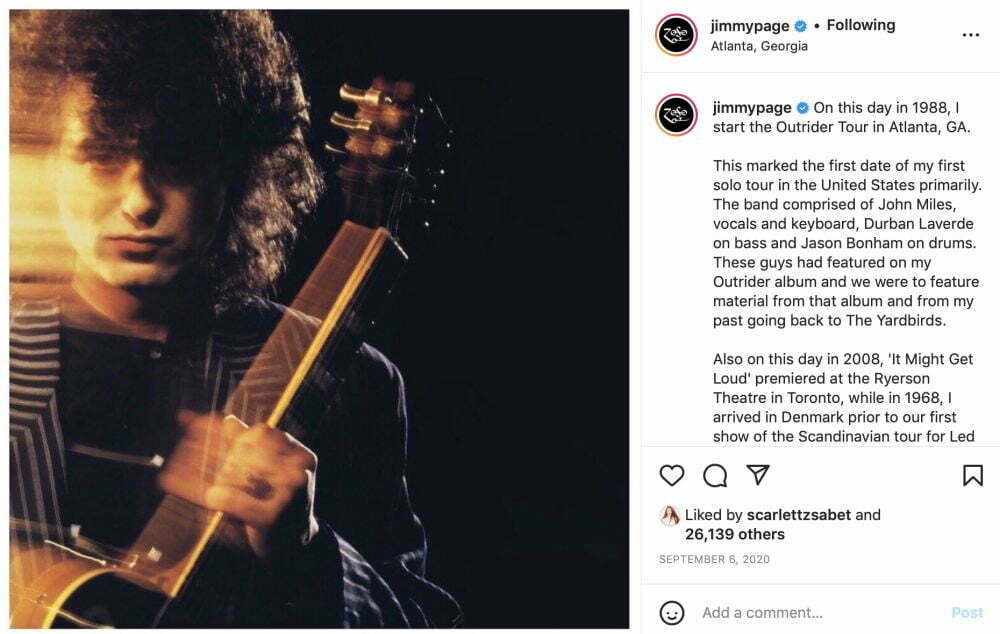 "On this day in 1988, I start the Outrider Tour in Atlanta, GA," Page wrote.
⁣
"This marked the first date of my first solo tour in the United States primarily. The band comprised of John Miles, vocals and keyboard, Durban Laverde on bass and Jason Bonham on drums. These guys had featured on my Outrider album and we were to feature material from that album and from my past going back to The Yardbirds.⁣"