Nirvana Producer Says The Death Of Kurt Cobain Was A Big Turning Point In His Career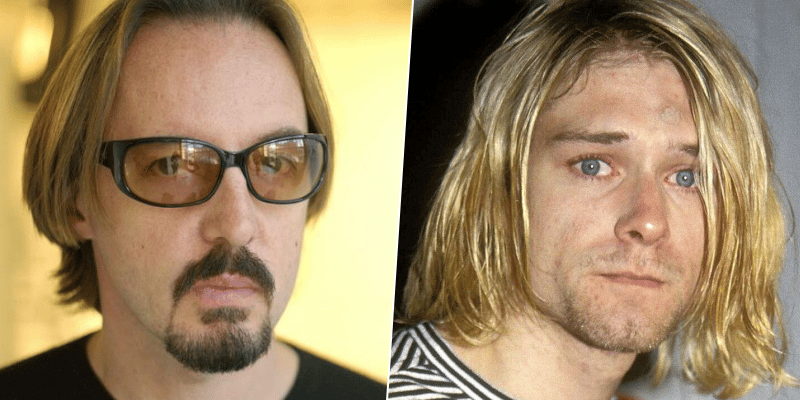 The alternative rock band Garbage drummer Butch Vig, who worked on Nirvana's "Nevermind" album, has just appeared in a radio show and touched the passing of the Nirvana star Kurt Cobain while talking about Garbage.
When the successful musician/producer was asked a question about the band's vocalist Shirley Manson, the 64-year-old artist said:
"Well, Duke [Erikson, bass, guitar] and Steve [Marker, guitar] and I had been working on some Garbage music for about four or five months, and we knew we wanted to find a female singer and hadn't really found the right person or the right fit.
"And Steve happened to tape 120 minutes of MTV every Sunday night, and he came in on Monday and said, 'Here is the singer from this band Angelfish,' and I really liked this track, and we watched it on the videotape, it was the song 'Suffocate Me.'
"We were all struck by how intense it was, how understated it was. Like, instead of screaming and blowing your voice out like a lot of alternative singers were doing at the time, she did the complete opposite.
"So we called her up and said, 'Hey, we got these songs, do you want to maybe meet and see if there's some chemistry?' We had no plans of even doing a full album at that time, and so we flew to England and we weren't staying there.
"And Shirley thought we were staying at some posh hotel, but that's where we met for tea and some gin and tonics; we had a really great three or four-hour meeting, talking about books and music and food and culture and politics, and we invited her to record."
While concluding his words, he recalled the passing of Kurt Cobain and revealed how he learned that and how he reacted to his death. He added that it was weird, but it was a big turning point in his career.
"And I left and I went back to the hotel, and then I went out to meet a bunch of other producers and engineers, I was just going to enjoy a night out, and when I got there, they were all staring at me and they said, 'Did you hear what happened?'
"I said, 'No.' They said, 'Kurt Cobain is dead.' And I just kind of freaked out, I had to go back to the hotel and just immediately fly back to the States.
"And looking back, it's pretty weird, but that was a big turning point in my career. Literally, it's like one part of my career changed into another part on the same day.
"It was like the passing of the torch happened, and I guess I didn't even realize that at the time, but it did."
The legendary singer, Kurt Cobain, passed away at the age of 27.
Nirvana's second studio album "Nevermind" released on September 24, 1991, and recorded from April 1990 to May 1991.