Nikki Sixx Admits They Initially Said 'No' To Mötley Crüe Reunion Tour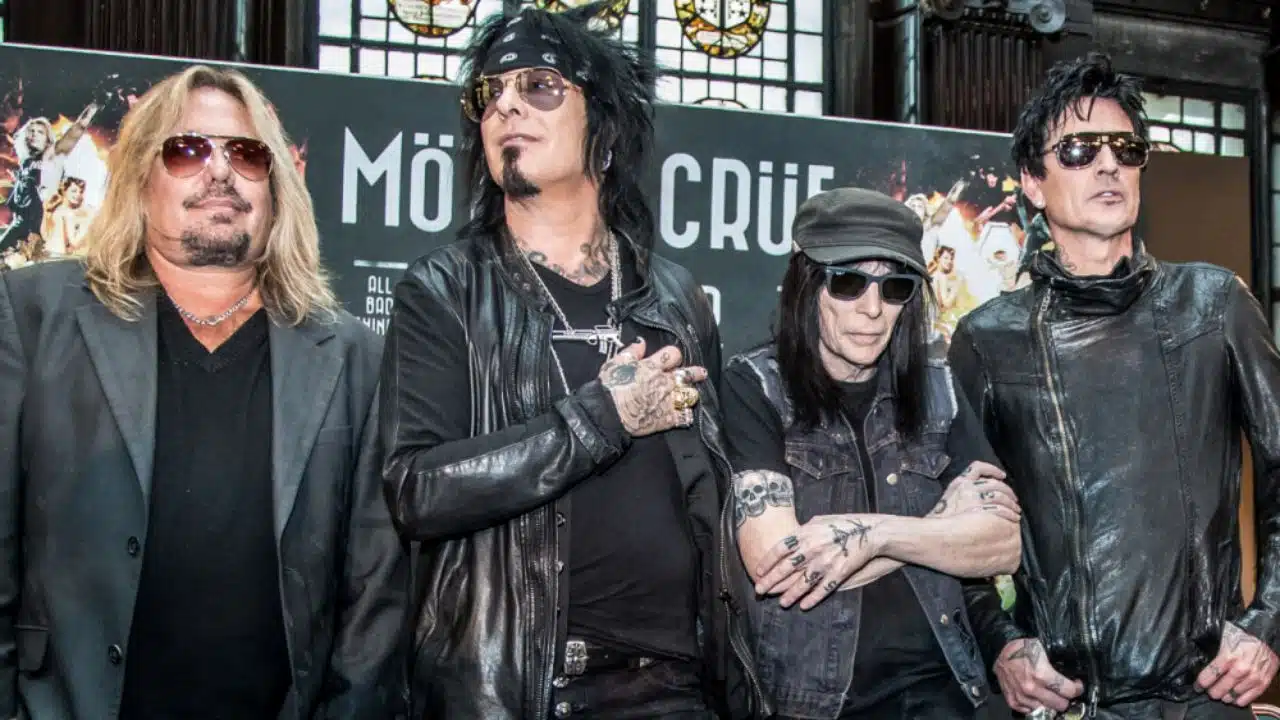 Nikki Sixx commented on his band Mötley Crüe decided to reunite following a 4-year hiatus in 2019, admitting that they didn't want to reunite because they wanted to stand by the fact that they called their quits.
Formed in Los Angeles in 1981, Mötley Crüe has always been one of the craziest bands of its time. Although they showed aggressive performances, the looking of the band did not reflect their style. With their long hair, leather pants, thin vests and faces with makeup, the band was a revolution in heavy metal.
Their music, as well as the difference in their playing styles, attracted huge interest from music lovers shortly after they had founded. Playing its first show on April 24, Mötley Crüe signed with a record label months later and released their debut album, Too Fast For Love, on November 10. That was the beginning of history.
The band, which achieved a total of 8 studio album releases, more than 100 million album sales, over 30 tours and countless successes in its 34-year career, had called its quit with The Final Tour in 2015. However, Mötley Crüe, who came together for the band's biographical movie The Dirt's soundtrack in 2018, officially announced its reunion in 2019 with a Stadium Tour. Although the band's return was welcomed by many, there were also a lot of people who criticized them for disbanding and getting back together.
Recently, Nikki Sixx appeared on Entertainment Tonight to discuss Mötley Crüe's reunion. Showing off his gratitude for creating music for over 4 decades, Nikki Sixx stated that everything started when the band came together to make The Dirt, a biographical movie that tells the band's history in a timeline.
"It's been unbelievable," Sixx says. "I'm so grateful to be doing this, and it started, like, three years ago when the movie came out – two and a half years ago. We kind of, we broke up the band. We just decided to quit touring. We've been doing it for, god, 35 years at that point."
Nikki Sixx Reveals Why Mötley Crüe Initially Said 'No' To The Reunion Tour
Later then, Nikki Sixx admitted that when he first got a call from Mötley Crüe management, he said no to whatever they said to him. He then learned they would play stadium shows in honor of their reunion, which led him to make a call to his friend Tommy Lee. Tommy said no as well because they wanted to stand by what they said. In the end, they agreed with it and called their reunion.
"Tommy does other stuff, and I do other stuff, and I remember getting the phone call from management, and I was like, 'No,'" Sixx answered without thinking. "And they go, 'You haven't even heard what I have to say.'
"And we were friends, and we were fine and everything's good. We're just like, 'No, it's a lot of work.' When you see the show out there, you're gonna go, 'Wow.' I mean, it's years of work putting it together, and then they were like, 'No, not eight arenas, eight stadiums,' and I was like, 'Let me call Tommy.'
"I was like, 'Hey, dude, they're talking about us touring,' and he's like, 'No.' Because we wanted to be – stand by what we said, and then it was 16 and 36, which we just entered our 36th stadium, and there's, what, another 120 next year and the year after that, so, we're grateful we said yes."
Nikki Sixx once again showed off how grateful he has been, saying: "We're having a blast. How can you say no to stadiums?"
Mötley Crüe played its last Stadium Tour show in Las Vegas on September 9, 2022. As it finished earlier September 2022, Nikki Sixx announced this past August that Mötley Crüe "are working on news shows head to SA-Mexico-Europe-UK-Asia- etc etc," as he tweeted that can be seen below.
We are working on SA-Mexico-Europe-UK-Asia- etc etc

— 📷 (@NikkiSixx) August 21, 2022