Who Is The Greatest Mötley Crüe Member? Nikki Sixx Answers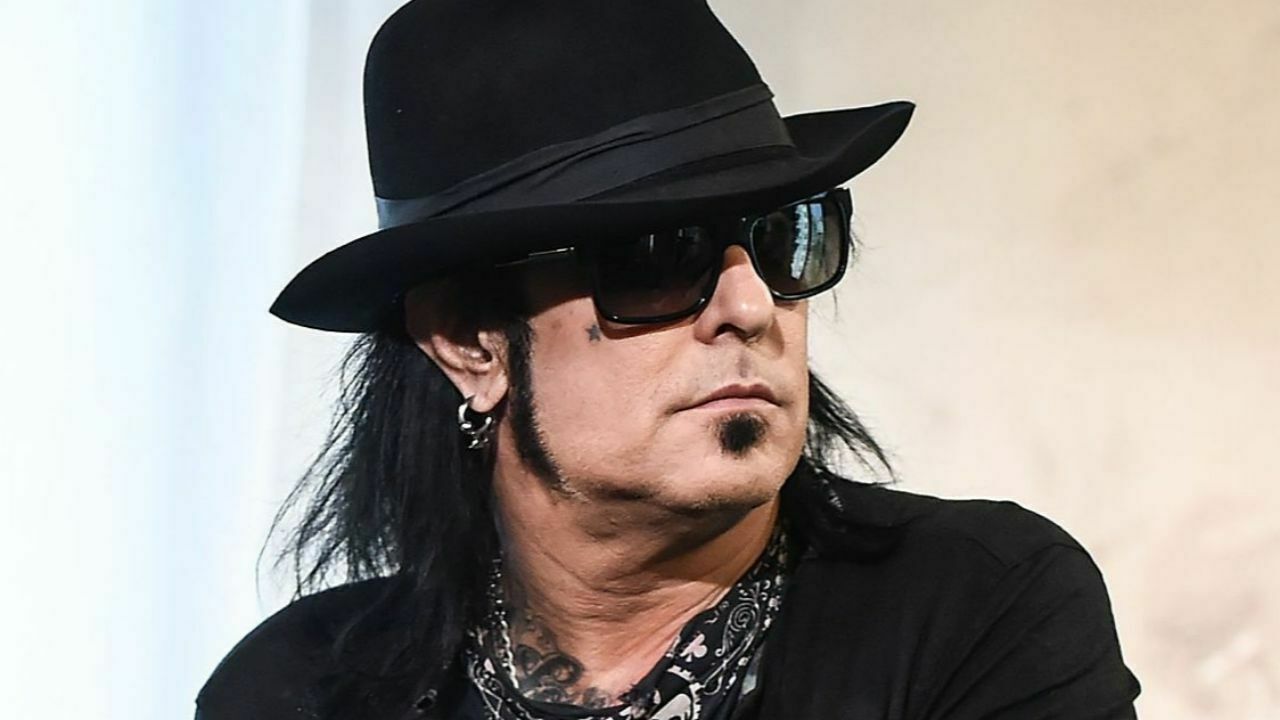 In a new interview with Classic Rock, Mötley Crüe bassist Nikki Sixx has shared his friendship with his bandmates and revealed which band member was the best musician for him.
Nikki Sixx is the bassist and primary songwriter of his co-founded heavy metal band Mötley Crüe. Debuted with the band's Too Fast For Love in 1981, Sixx gained international fame for being a member of the band since 1981, although the band retired in 2015 and then came back in 2018.
Thanks to the success achieved by their band, the band members have accumulated various memories over the years. They had crazy moments together, struggled with health problems, and supported each other no matter what. The four, which have been rocking the stage together for almost four decades, have released 9 studio albums in total and have managed to become one of the beloved bands all over the world.
However, recently, Nikki Sixx discussed the band members' relationships with each other, while also revealing who was the best musician in the band. At first, the musician mentioned their relationship and admitted he knows all his bandmates' strengths and weaknesses.
"Well, we know each other so well," Nikki says. "Do you know anybody you've been through as many highs and lows with as Mötley Crüe has for 40 years? I don't.
"I know all their strengths and weaknesses, and we try to be there for each other. But at the same time…
"Somebody asked me the other day, 'Do you guys all ride together on the same bus? Do you have the same dressing room?' And I thought, 'Well, how sweet.' I don't live with the band."
Nikki Sixx Names The Greatest Member Of Mötley Crüe
Later then, Nikki Sixx was asked who was the best musician in Mötley Crüe. Praising his bandmates Tommy Lee, Mick Mars, and Vince Neil, respectively, Nikki Sixx claimed that the band's sound would change if someone remove any one member. Opening up about his thoughts on the voice of Vince Neil, Nikki talked about Neil's style and showed him his respect.
"They're all really fucking good," Nikki admits. "Tommy is a monster on drums. Mick is one of my favorite guitar players. And Vince has something that nobody else has.
"Isn't that what you're looking for – guys that don't sound like anybody else? I'm not a great player.
"Like, if I really woodshed for six months, I'm OK. But if I was a different kind of bass player, it would offset the sound of the band.
"Motley Crue is an interesting band because if you remove any one member, it completely changes the sound.
"We all played against each other. A lot of times, Vince would tell me he struggled with the fact I put so many lyrics in a song.
"'Shout at the Devil' is a good example. But it was because I grew up with beat generation writers as a teenager, and I would get into this kind of rhythmic frenzy.
"And because of the way that Vince sang, that was what made his voice excel. His voice was kind of like a Gatling gun. Like, bap-bap-bap.
"I remember the first time the four of us ever played together, we ran Live Wire. I turned around to adjust my bass amp, and Tommy and I just gave each other a look, 'Something's happening here.'"
Back on October 27, Nikki Sixx had spoken emotionally about his band Mötley Crüe. At the time, he made touching comments and said Mötley Crüe was his family after his family abandoned him.
"When we survived ourselves and survived our youth [from drugs], that became such a part of the culture of Mötley Crüe, and at times, frustrating, because we were, like, 'Have you heard how great the songs are that are on the new record?' And people were, like, 'Tell me about the time,'" Nikki said.
"So, we knew that was gonna happen, that people wanted to watch the film for the blood and guts, but we also knew it was an opportunity to tell a story about a family, and that's my band.
"My band was my family after my family abandoned me."