Nikki Sixx Breaks Silence On David Lee Roth's Recent Motley Crue Remark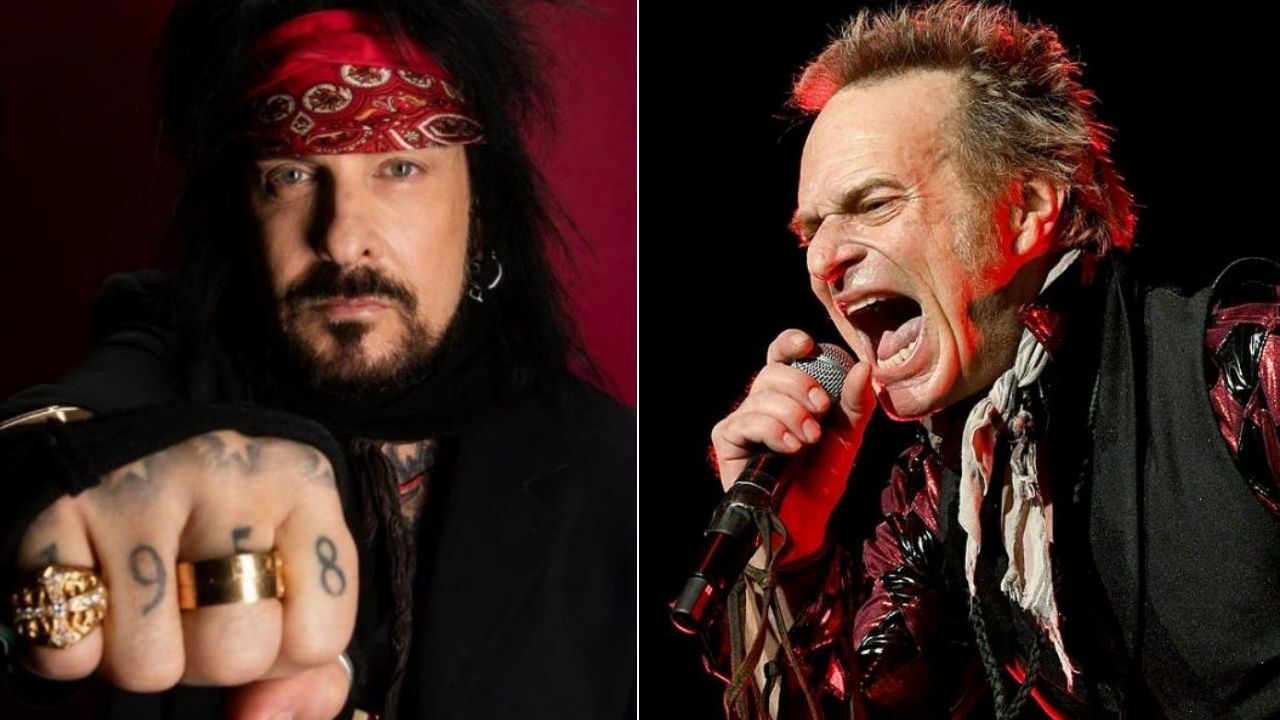 In a new interview with Forbes, Motley Crue bassist Nikki Sixx has broken his silence on the rock band Van Halen singer David Lee Roth's Motley Crue remark and said it's understandably.
Throughout his musical tenure with his band Motley Crue, the band's co-founder Nikki Sixx had appeared in entire albums of the band and released nine studio albums. Releasing his debut in 1981, titled Too Fast For Love, Sixx and Crue released their ninth and final album in 2008, titled Saints Of Los Angeles.
As some of you might remember, Nikki Sixx had said in an interview with LA Times that when his band originally invited David Lee Roth to share the stage with them on the band's reunion Stadium Tour, the singer responded: "I don't open for bands that I influenced."
Recently, the bassist once again shared his opinion on Diamond Dave's turning down Mötley Crüe's offer about Stadium Tour after he tweeted about the issue. When the interviewer said, "It's hilarious that they reached out to David Lee Roth to be part of the tour, and he declined because he doesn't open for bands that he influenced," Nikki mentioned the hugeness of Van Halen.
"Yeah, well, he probably influenced everybody," Nikki says. "That band [Van Halen] is a monster."
Nikki Sixx Understands Why David Lee Roth Declined Mötley Crüe
After his words, Nikki Sixx had to say that David Lee Roth's decision to refuse to open Mötley Crüe for their Stadium Tour is understandable. He also revealed what he thought when they invited Roth to open Mötley Crüe.
"You know, [it's] understandably," Sixx said.
"We all get to make our choices and stuff. I just thought with the body of work that he has with a lot of people, it could be really exciting. I understand his position, too."
Elsewhere in the interview, Nikki Sixx has also touched on the issue of how media covered Roth's remarks. Mentioning his new book, The First 21, Sixx added that people were there to talk wrong.
"It's interesting for me now, when I do press, I'm really aware that a lot of press outlets are looking for clickbait," he continues.
"And what I like about 'The First 21' is I don't really feel like there's a lot of clickbait in there. Maybe that's a bad thing because, you know, you click on the link and someone gets five cents in advertising. I don't want to sell advertising.
"I want to sell an experience of what these first 21 years are about. So I tried to be very honest, and 'this is kind of how it is,' but no [cheap] shots."