Kirk Hammett Reveals The Unheard Words Cliff Burton Told Him For The First Time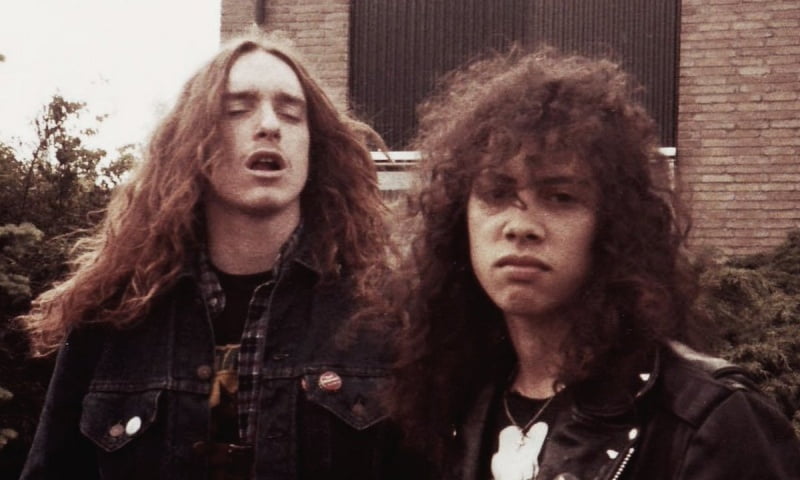 Metallica guitarist Kirk Hammett, who joined the fold in 1983 after the firing of the legendary musician Dave Mustaine, sent a meaningful letter for his former bandmate Cliff Burton, who died at the age of 24 in a bus crash.
On September 27, 1986, one of the successful musicians of the metal music community, Cliff Burton, has passed away a sudden and unexpected way. The successful musician, who managed to keep his music alive forever, died in a bus crash.
Recently, the 57-year-old guitarist took to his official Instagram account to pay his tribute to Cliff Burton in his 34th death anniversary and wrote a special letter for him. In the letter, Kirk Hammett was talking about Cliff's greatness. He also revealed the unheard words Cliff Burton told him.
Kirk wrote:
"Cliff was one of my closest friends

He was really smart and funny too

We shared a love for horror, HP Lovecraft , and The Velvet Underground

He constantly pushed me to be a better person and musician

One of his favorite quotes he would say to me often was
'There is power in Truth , never back down'

It was so unexpected when he left us

The sadness remains

I will always remember him

I am not sure who took this photo – but it's a great one."
You can find his post below.