Motley Crue's Vince Neil's Rare Skinny Photo Revealed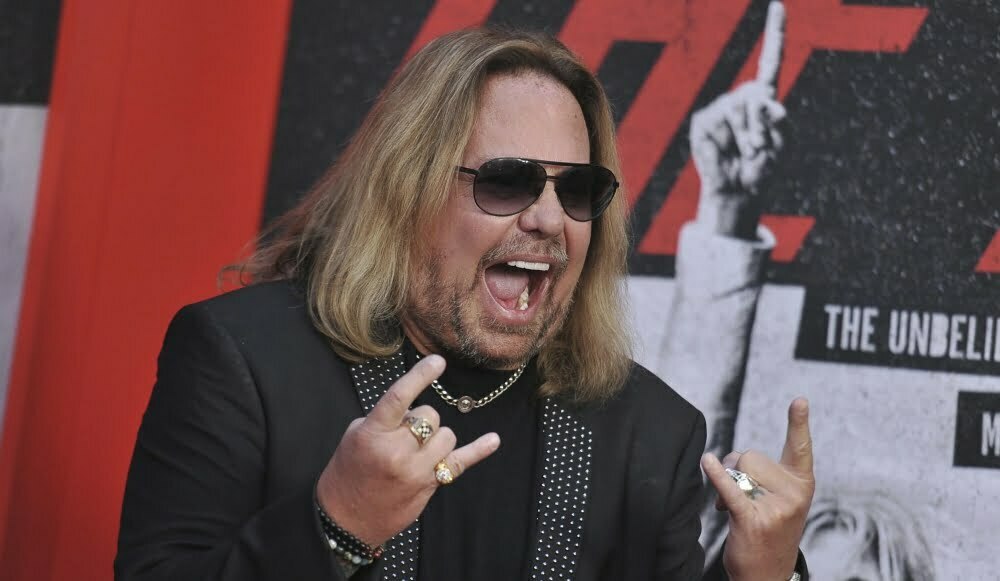 After the American heavy metal band Motley Crue's reunion announcement, the band's lead vocalist Vince Neil came up agenda with his weight.
Motley Crue has posted a skinny photo of Vince Neil on their social media account and showed fans his thin body. Also, in the photo, the band's guitarist Mick Mars was seen talking with the manager behind Vince Neil. The photo was probably from the band's 1980 years.
The band put a hand emoji in the description of the photo, meaning "yes", as Vince did in the photo.
Also, on the first days of January, Motley Crue's legendary member Nikki Sixx responded a fan's question about Vince's health and said, "Vince is killing it. Trainers nutritionists focused on opening night. The whole band is."
The Stadium Tour featuring Def Leppard and Motley Crue with Poison and Joan Jett & The Blackhearts will kick off at TIAA Bank Field in Jacksonville on June 18 and conclude at SoFi Stadium in Los Angeles on September 5.