Dolly Parton Opens Up About Collaboration With The Rolling Stones In The Future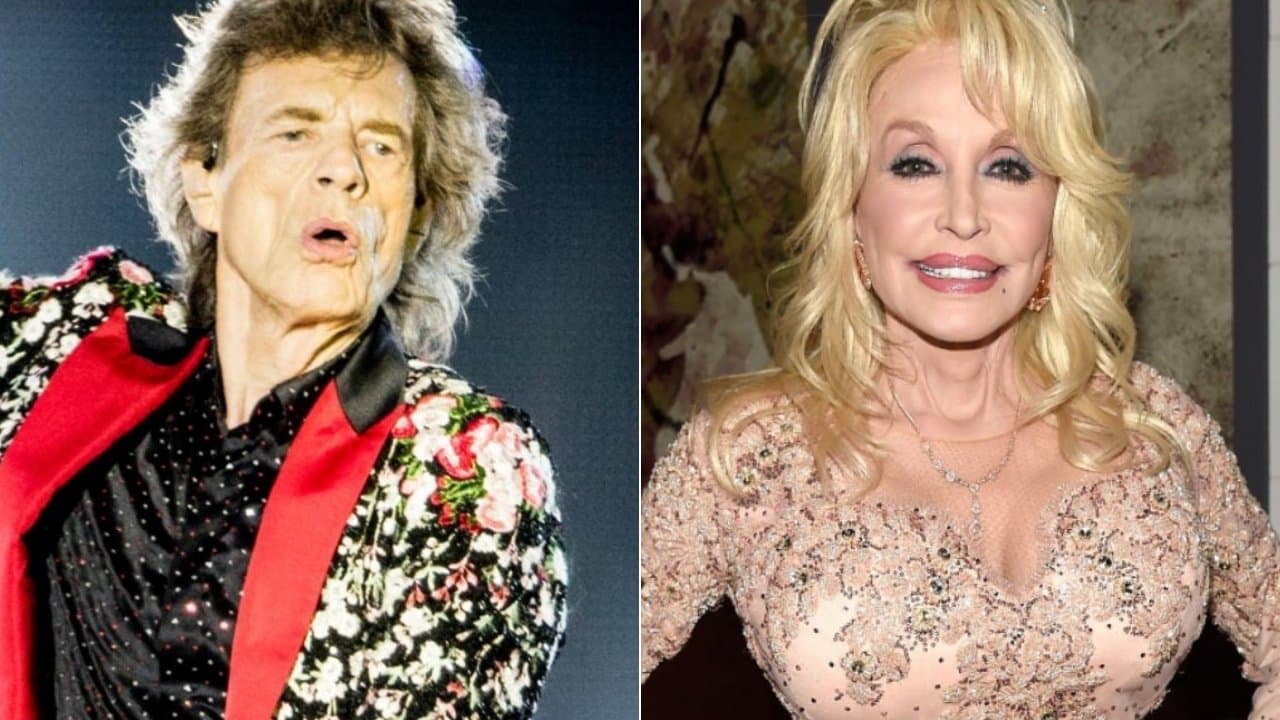 Dolly Parton has revealed her future plans while interviewing with Billboard and admitted that she may collaborate with The Rolling Stones and their singer Mick Jagger.
The Rolling Stones is a rock pioneer since the band's formation in London in 1962. During that ongoing 6-decade successful career, they have inspired hundreds of thousands of people with their huge existence that includes 26 studio albums, 34 live albums, 15 box sets, and 29 compilation albums. They are still one of the biggest bands and one of the best-selling bands in the world with more than 200 million album sales.
On the other hand, Dolly Parton is an American country musician who has been full of successes in her career. Debuted in 1967 with her Hello, I'm Dolly, Dolly released her latest and 48th studio album on March 4, 2022, named Run, Rose, Run. With those releases, Parton has received platinum and multi-platinum certifications. She also has 11 different Grammy Awards and has had 25 songs that peaked at number 1 on Billboard's country music charts.
Her contributions to rock are very quite tight, as she covered The Beatles, Neil Young, and Led Zeppelin in the past. In addition to her those covers, Dolly has a lot of friends in the rock and roll world. The Rolling Stones singer Mick Jagger was one of those musicians who is a friend of her. Moreover, Parton shared an Instagram post with Mick Jagger on March 30 to show off their heartwarming friendship. In the post, she said Mick Jagger is a real friend.
Recently, Dolly Parton appeared on Billboard to talk about her Rock and Roll Hall of Fame induction. Elsewhere, the interviewer mentioned Parton's covering rock artists such as Led Zeppelin, The Beatles, and Neil Young, adding if she has more artists that have influenced her. She expressed her respect and love for The Rolling Stones.
"I love The Rolling Stones," Parton replied. "I've always wanted to do the song 'Satisfaction.' That's one of my husband's favorite songs. And I may have to drag Mick's guys up there to help me sing it.
"I thought about writing a song called 'Rock of Ages,' where I get all the great old rock 'n' rollers, the people that I have always admired and respected. I didn't follow rock music that much, but my husband is a rock 'n' roll freak. He loves all the groups and all the great stuff.
"I just liked certain records. I may do up a version of something like [Lynyrd Skynyrd's] 'Free Bird' and do my own versions of some classic things that I think would make good rock 'n' roll songs."
She Reveals Exciting Collaboration Plans With The Rolling Stones
The interviewer then touched on the Instagram photo Dolly Parton shared with Mick Jagger back on March 30, which belonged to the 1970s and looked pretty cute. Dolly said she loves Mick Jagger, adding her favorite The Rolling Stones song, Satisfaction. She revealed exciting collaboration plans with The Rolling Stones and Mick Jagger and hoped they would be around there when she decided to do a rock album.
"Yeah, I loved him and I love 'Satisfaction'," Dolly admits. "I'm hoping we're both around long enough when I get to doing this record that he'll come sing with me, and I may have to use The Rolling Stones to play behind me. I might do something like that — try to get some different rock bands, some of the classic bands, to back me on some of the songs I do and then do two or three or four originals.
"I'd like to get in with some of the great rock groups and do some things, [but] I've been working so hard on so many things and I've got to overcome this so-called controversy, which I never meant it to be that. So now I'm in the Rock & Roll Hall of Fame.
"So I'm going to have to do a rock album at some point. … Now I may have to call my album Rock Star!"
Back in November 2021, Keith Richards and Mick Jagger had explained why the band have taken off the band's classic song Brown Sugar from the setlist of the upcoming tour dates.
"I'm trying to figure out with the sisters quite where the beef is," he said. "Didn't they understand this was a song about the horrors of slavery? But they're trying to bury it…
"At the moment I don't want to get into conflicts with all of this shit. But I'm hoping that we'll be able to resurrect the babe in her glory somewhere along the track.
"We've played 'Brown Sugar' every night since 1970, so sometimes you think, 'We'll take that one out for now and see how it goes.
"We might put it back in. The setlist in a stadium show, it's kind of a tough one. We did 'Let It Bleed' last night, which I managed to play on 12-string guitar."